The Phillies deepened their lineup and added a veteran bat to the outfield mix on Thursday, announcing the signing of free agent Michael Saunders to a one-year deal with a club option for the 2018 season. Saunders will reportedly be guaranteed $9MM in the form of an $8MM salary and a $1MM buyout on an $11MM option for 2018. His contract is also said to contain escalators that can push the option's value to $14MM.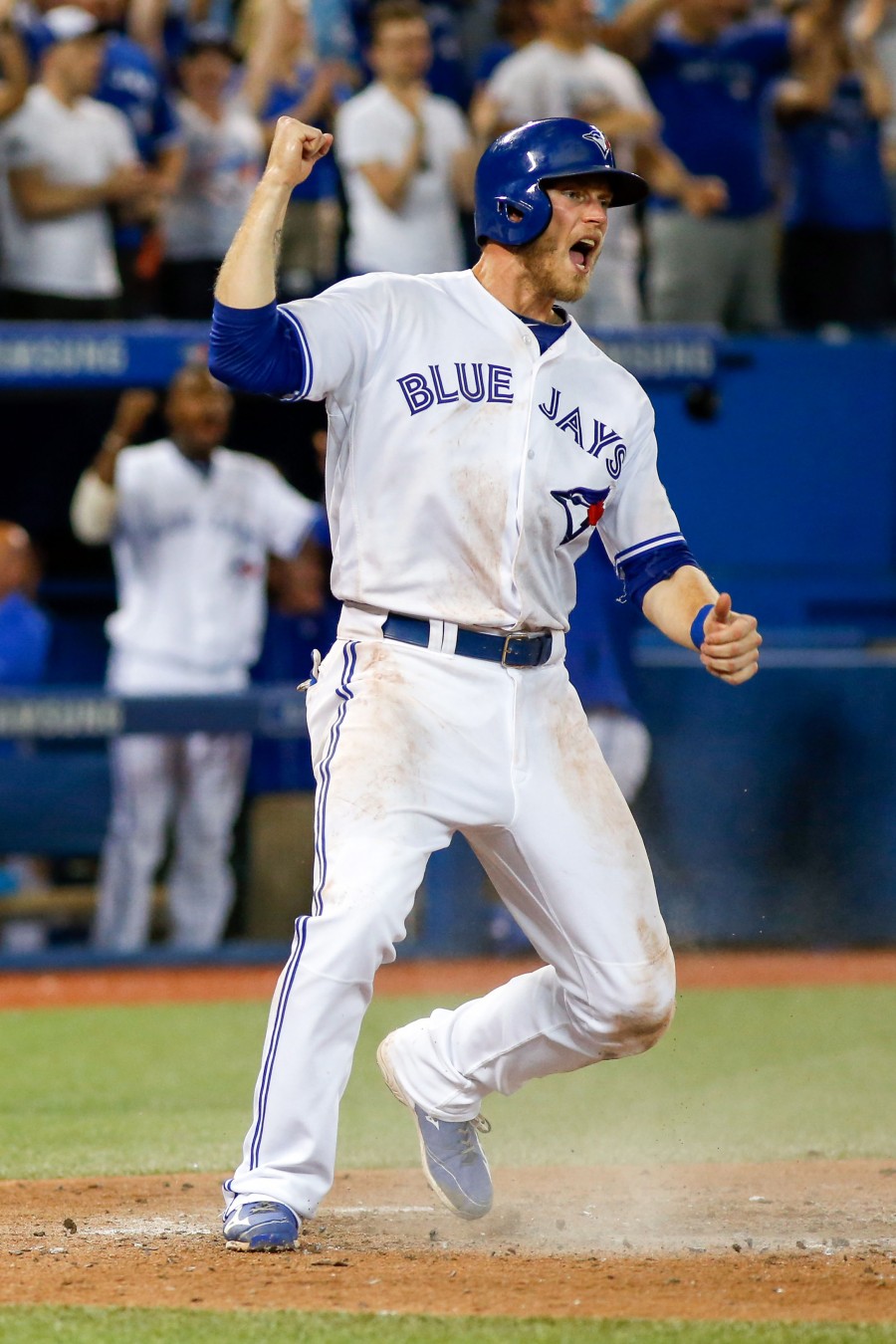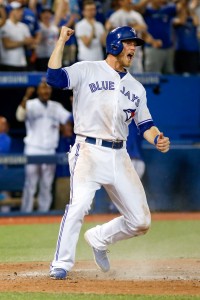 The 30-year-old Saunders, a client of Meister Sports Management, has been linked to the Phillies on multiple occasions over the past several weeks. Philadelphia has had its eye on a number of outfield bats and reportedly has a preference to add a left-handed bat to its lineup. Saunders checks both of those boxes and will deepen a Philadelphia lineup that scored the fewest runs in all of Major League Baseball last year.
[Related: Updated Philadelphia Phillies Depth Chart]
Saunders turned in his first full, healthy season since 2013 last season, playing in a career-high 140 games and tallying a career-high 558 plate appearances. The overall results — a .253/.338/.478 batting line with 24 homers, 32 doubles and a pair of triples — look very strong on paper, although Saunders' season was fairly dichotomous in nature. The first half of the 2016 season saw Saunders break out and perform at a superstar level. In 344 first-half plate appearances, Saunders hit a ridiculous .298/.372/.551 with 16 home runs — all of which was impressive enough to merit his first All-Star selection.
However, Saunders' production fell off a cliff early in the second half. Over the final two and a half months of the season, he batted a woeful .178/.252/.357 with eight homers in 214 plate appearances. Certainly, there was some poor luck at play, as Saunders watched his BABIP plummet. While his first-half mark of .377 was never sustainable, his second-half mark of .221 seems equally fluky. The poor second half can't be solely attributed to luck, though; Saunders' strikeout rate spiked from 26 percent to more than 30 percent, and his infield-fly rate more than doubled as well (3.8 percent first half to 7.2 percent second half). He also saw his hard-contact rate drop by about six percent while his weak-contact rate rose accordingly.
Saunders once rated as a plus defender in the outfield corners, but his work in both left field and right field checked in below-average last season (per Defensive Runs Saved and Ultimate Zone Rating). Saunders will enter the 2017 campaign one more year removed from surgery on his left knee, however, and he won't have to play half of his games on artificial turf next season. As such, it's possible that his glovework could experience a rebound. It should also be noted that Saunders has had shoulder troubles in the past as well, so durability has to be at least somewhat of a concern.
While there are a number of red flags with Saunders, the bottom line is that he's been a decidedly above-average bat when healthy enough to take the field. Dating back to the 2012 season, Saunders owns a .249/.325/.435 batting line, which is more impressive than it first appears when considering the fact that the majority of those games have come in Seattle's cavernous Safeco Field. Park-adjust metrics like wRC+ and OPS+ grade Saunders' overall offensive output at 10 percent and 11 percent better than the league-average bat, respectively, in that span.
Saunders averaged 21 homers per 162 games in that time, and as he demonstrated last year when hitting 24 home runs, there's the potential for a greater total in a more hitter-friendly setting than Seattle. He's also hit quite a bit better against left-handed pitching in recent years than he did early in his career (.277/.364/.486), although that improved production has come across just 200 plate appearances, so it's perhaps worth taking with a grain of salt. If he struggles against southpaws like he did earlier in his career, Saunders could potentially platoon with the right-handed-hitting Aaron Altherr.
Assuming Saunders' deal is pushed across the finish line, he'll slot into right field alongside trade acquisition Howie Kendrick in left field and recently extended Odubel Herrera in center field. The Phils do have a number of young options to whom they could've entrusted the right field job, but none comes with any degree of certainty. Fleet-footed Roman Quinn, for instance, looked respectable in a brief September cameo last year but hasn't even played at the Triple-A level. Altherr showed very poorly in his return from a wrist injury, hitting .197/.300/.288 in 227 plate appearances. Top prospect Nick Williams, meanwhile, had a dismal year in Triple-A, while slugger Dylan Cozens, like Quinn, has yet to play in Triple-A.
MLB Network's Jon Paul Morosi first reported that an agreement was close (Twitter link). Jim Salisbury of CSNPhilly.com tweeted that medical reviews were underway. FanRag's Jon Heyman tweeted that there's an agreement in place. Ken Rosenthal of FOX Sports reported the terms (Twitter links). ESPN.com's Jerry Crasnick gave a timeline for Saunders' physical and added some details on the incentives (Twitter links).
Photo courtesy of USA Today Sports Images.