The Cubs have agreed to a contract extension with right-hander Pedro Strop, per ESPN Chicago's Jesse Rogers. The new deal will run through the 2018 campaign and comes with a club option for the 2019 season. That buys out one year of free agency for Strop, who was set to hit the open market next winter, and gives Chicago an option over what would've been his second free-agent season.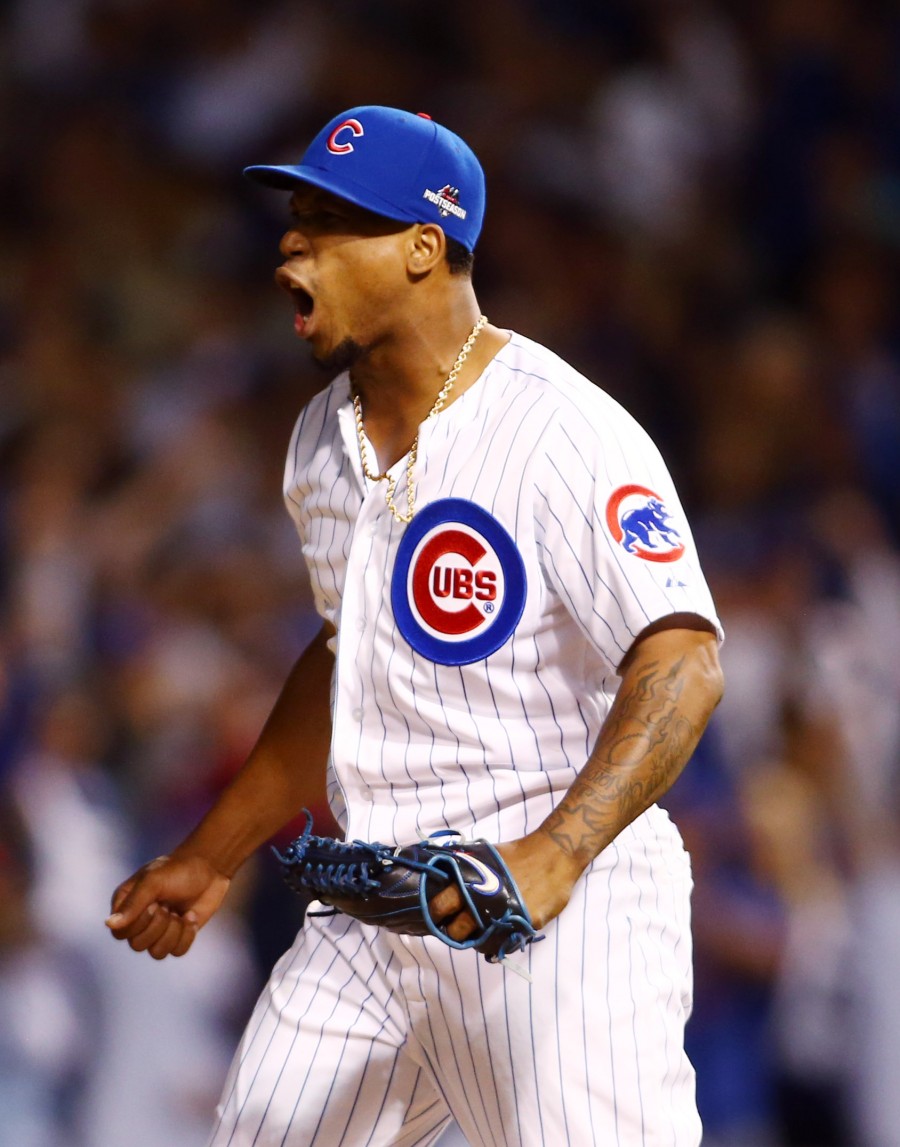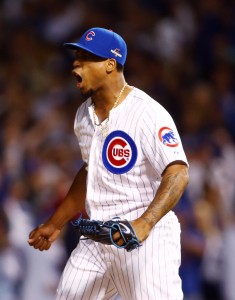 Mark Gonzales of the Chicago Tribune tweets that Strop will be guaranteed $5.85MM in 2018, and the option season is valued at $6.25MM (with a $500K buyout). Paired with Strop's $5.5MM salary for the upcoming 2017 campaign, the right-hander is now playing on a two-year, $11.85MM deal with a reasonable option for the 2019 campaign. Strop is represented by the Legacy Agency.
The 31-year-old Strop is the oft-unheralded second piece the Cubs received in the 2013 Jake Arrieta heist. But while he doesn't generate the headlines and fanfare of his Cy Young teammate, Strop has nonetheless been an outstanding bullpen piece for the Cubs since being acquired from Baltimore.
Strop has never posted an ERA north of 3.00 in any of his four years with the Cubs, and he's worked to an overall ERA of 2.68 in 211 1/3 innings in Chicago. Along the way, he's averaged 10.8 strikeouts against 3.4 walks per nine innings pitched to go along with a 53.6 percent ground-ball rate and a fastball that has averaged 95.2 mph.
Given that level of excellence, it's at least somewhat of a surprise to see Strop take a short-term extension when free agency was just around the corner. He'd have landed on the open market in advance of his age-33 season (he'll turn 32 this June) and hasn't worked extensively as a closer, so he wouldn't have been in line for any of the record-setting mega-deals we saw earlier this offseason. However, the market for top-level relief help has become more robust in recent years, and Strop still could've had a chance at cashing in on a fairly significant multi-year deal in free agency.
There's something to be said, of course, for taking a risk-averse approach to financial security, and Strop had earned fewer than $10MM in his career prior to this deal. He did also miss nearly six weeks with a torn meniscus in his left knee last season, and any lingering effects from that injury could have negatively impacted his earning capacity. By signing the new contract, Strop assures himself of an additional $6.35MM while also remaining in an environment where he's comfortable and knows he has a chance to win over the life of the deal. That last part seems to have been a key factor for the righty, who told reporters that he recognizes he could've potentially been viewed as a closer in free agency (Twitter links via Rogers and via Gordon Wittenmyer of the Chicago Sun Times). "I like to win better than roles," Strop told the media.
Photo courtesy of USA Today Sports Images.