MLBTR is rebooting its "make or break year" series, in which we analyze players who enter the season with up-and-down track records but also an opportunity to stake a claim to significant future earnings. 
This time last year, Mets catcher Travis d'Arnaud was looking to build off of a 2015 season in which he established himself as an offensive force, but also continued to deal with a troubling run of injuries. Now, he's not only still facing the critique that he can't stay healthy, but also needs to restore his trajectory as a high-quality option behind the dish.
Injuries remain the major question mark. Over his professional career, d'Arnaud has suffered a series of concussions that are all the more concerning given his position of choice. And that's not all. The hard-working backstop's health read-out sounds like a game of Operation, as he has racked up problems high, low, and in-between. Hand and elbow, foot and knee, and back injuries were all on the list even before the 2016 season.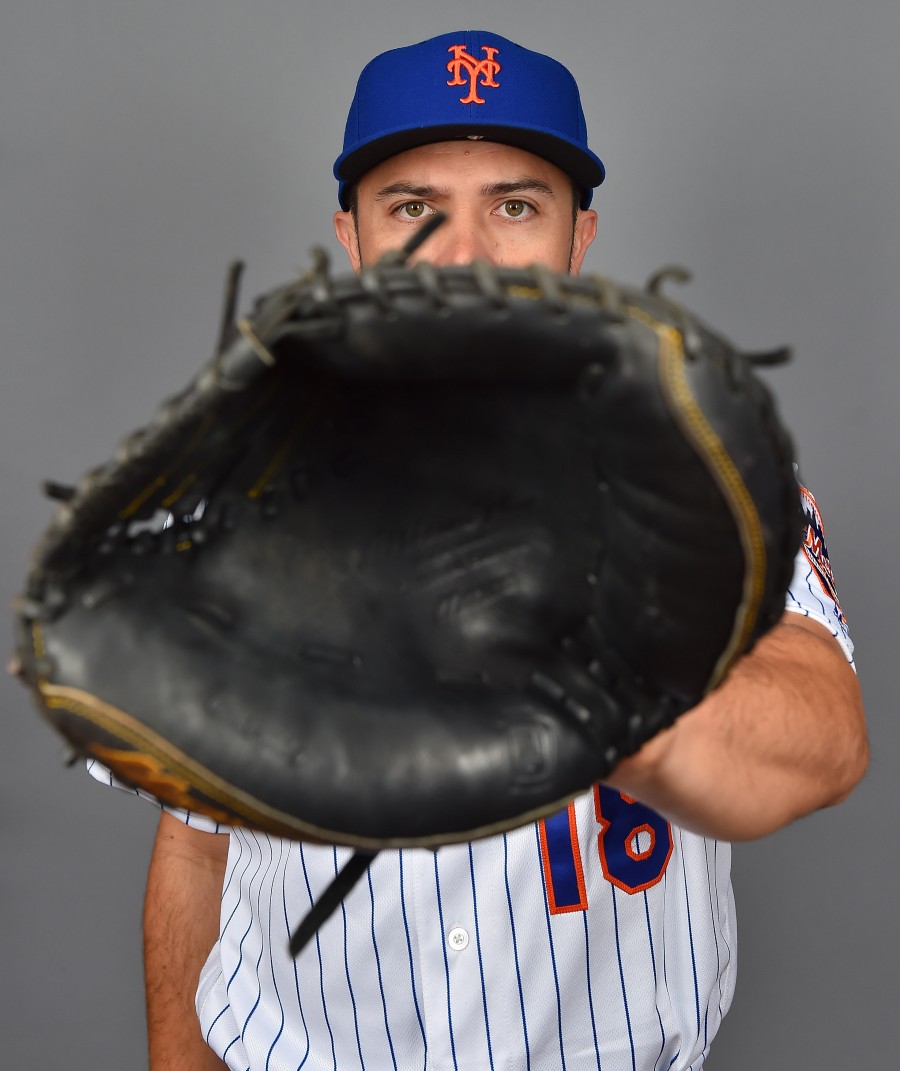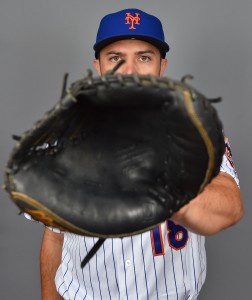 There's no denying the trouble that d'Arnaud had last year, both before and after a rotator cuff strain sent him to the DL and further clogged his medical rap sheet. He ended the year with a .247/.307/.323 batting line and just four home runs over 276 plate appearances. While his 6.9% walk rate and 18.1% strikeout rate aren't out of line with career norms, the anemic .076 isolated slugging mark represents a big step back.
The defensive side of the equation brings yet more questions. While he continued to rate well in the pitch-framing department, d'Arnaud cut down just 17 of the 61 baserunners who attempted to steal against him — though certainly the Mets' staff deserves a hefty share of the blame there. Despite d'Arnaud's stalling bat, which he hopes to fix with improved swing mechanics, Mets manager Terry Collins says that "the defensive side" is "where we've got to really focus." As John Harper of the New York Daily News recently reported, the young backstop's pitch calling may have compromised his standing with the Mets' talented pitching staff.
Given those struggles, there's a lot for d'Arnaud to prove to an organization that has designs on contending in 2017. That's not to say that the club doesn't have confidence in a rebound, as it did decide to pass on potential upgrades behind the dish this winter. Light-hitting veteran Rene Rivera isn't really suited for more than reserve duty, while Kevin Plawecki has yet to translate his offensive success in the upper minors to the game's highest level. As Harper writes, the organization could change tack and seek an alternative — as soon as this year's trade deadline — if d'Arnaud fails to recover his standing.
All that said, there are reasons to hope that the former first-round draft pick can make good on his obvious talent. After a solid 2014 season, d'Arnaud turned in a big (albeit injury-shortened) 2015 campaign at 26 years of age. In his 268 plate appearances that year, d'Arnaud slashed a robust .268/.340/.485 and swatted a dozen long balls, leading some to expect he'd soon establish himself as one of the game's premier offensive threats from behind the plate. Defensively, the metrics love d'Arnaud's pitch presentation, which many organizations have adopted as a critical element in assessing catching value. And he only just turned 28 years of age, so it's not as if there aren't prime seasons remaining.
While he's still young, d'Arnaud's future direction will be determined on the field this year — so long as he can stay in uniform and avoid yet more trips to the DL. His limited playing time has also tamped down his earnings, so he's only set to take home $1.875MM in his first season of arbitration eligibility; cost pressures, then, won't likely play much of a role. But as the Mets plot a course for the three further years over which they control d'Arnaud, which coincide with the team's contract rights over several other core players, they'll no doubt be assessing carefully the extent to which d'Arnaud is capable of providing the offensive production and defensive work that the organization needs at the catching position.
Photo courtesy of USA Today Sports Images.