MLBTR is rebooting its "make or break year" series, in which we analyze players who enter the season with up-and-down track records but also an opportunity to stake a claim to significant future earnings.
It's easy to pick pending free agents as "make or break" candidates, so this isn't a particularly inventive choice. But few players have more boom or bust earning potential than Michael Pineda, the talented 28-year-old Yankees hurler.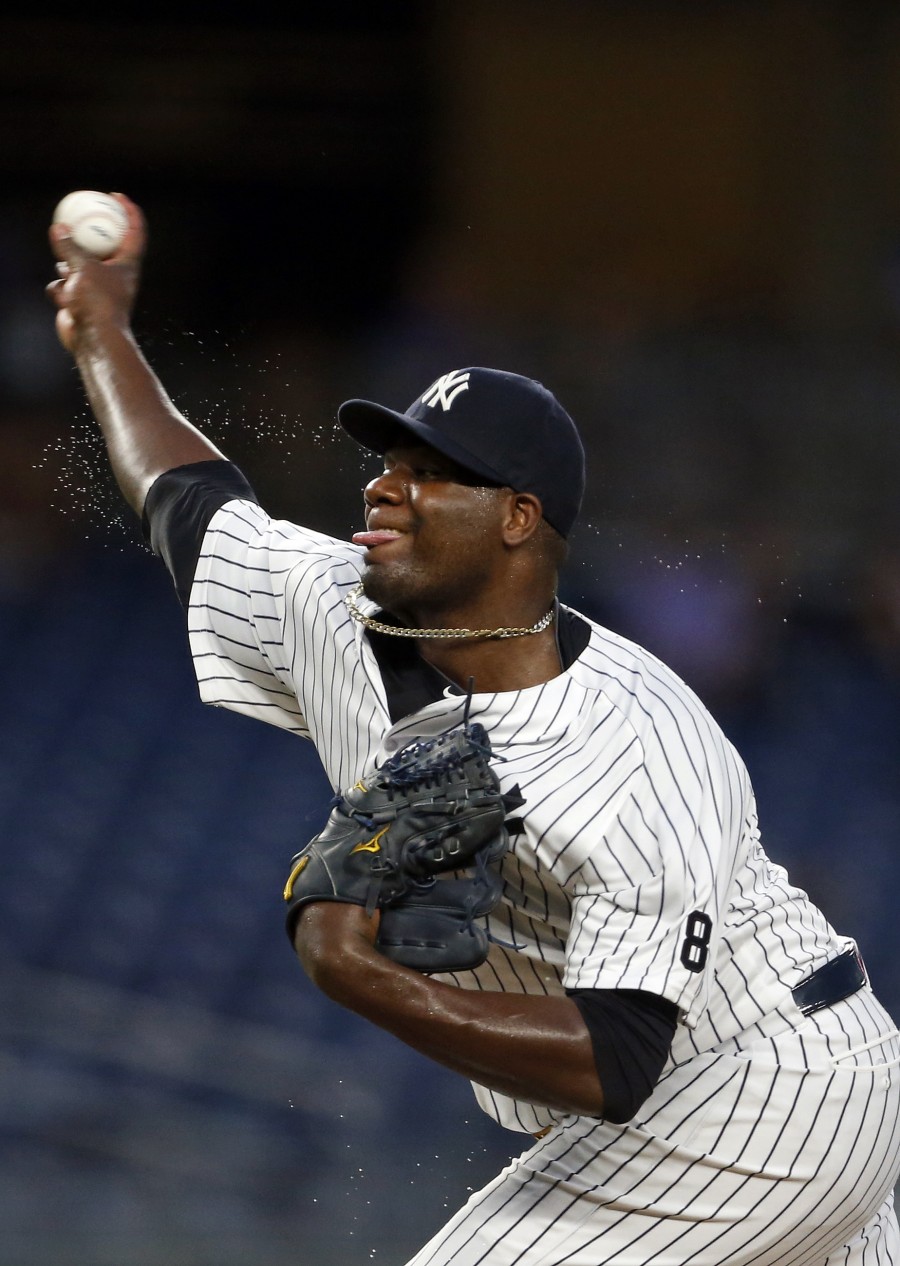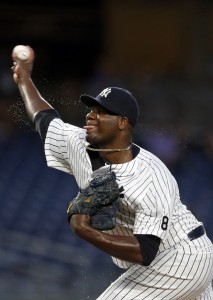 Pineda's recent track record is susceptible of supporting multiple narratives. By one, it's something of a surprise that the Yanks tendered him a contract and paid him a fairly healthy $7.4MM salary in his final year of arb eligibility. After all, he carries a disappointing 4.60 ERA over his 336 1/3 innings in the past two seasons. That's far shy of what the club hoped for, no doubt; a pitcher's essential job, after all, is to keep runs off the board.
There's another view, of course. For one thing, Pineda finally turned in 32 starts for the first time as a big leaguer in 2016. Given the serious shoulder problems he has dealt with, that's both notable and quite valuable in and of itself. He also finally restored all of his lost fastball velocity, working at 94 mph for the first time sine his rookie year. Pineda also managed a career-best 14.1% swinging-strike rate and 10.6 K/9 strikeout rate, placing him in elite company (see here and here). His walks were up a smidge (2.7 BB/9) over his prior two years, when he showed top-level control, but that's hardly a problem. And Pineda continues to generate grounders at a slightly above-average rate.
All of those measures suggest that Pineda is among the game's most dominant starters. The issues largely lie in the batted ball results and sequencing. For one thing, he allows too many gopher balls. Last year, he coughed up 1.38 per nine while allowing dingers on 17.0% of the fly balls hit against him — well over the league average. And Pineda has surrendered successive .332 and .339 batting averages on balls in play while posting below-average 68.6% and 70.7% strand rates.
There's probably some poor fortune mixed in there — Pineda's contact profile (32.7% hard, 17.2% soft) last year landed in range of the league average. But there's more than just bad luck at play here. Other measures of contact management paint a less optimistic picture. Why? Pineda's slider is his money pitch. While his change is mostly just a serviceable option, it at least provides another look to lefties. Indeed, the platoon advantage isn't the issue; while lefties reached base a bit more often against Pineda, due mostly to drawing more walks, hitters from both sides slugged the same (.460 for lefties, .463 for righties).
The bigger problem, it seems, is Pineda's other pitch: the fastball. He works off of his four-seamer, throwing it 45% of the time. Opposing hitters hammered that offering, resulting in a -20.6 pitch value that more than offset the fantastic results (15.7 pitch value) Pineda generated with his top-notch slider. Nicolas Stellini of Fangraphs took a close look at this issue recently, arguing that the lack of a truly viable third pitch combined with a propensity for grooving the fastball to produce the problems. To be fair, it's possible to groove a heater with good results — reigning NL Cy Young winner Max Scherzer has a top-shelf four-seamer that he "grooves" quite a bit, though his has quite a lot of horizontal movement and is surrounded by a much more developed set of offerings.
I certainly won't pretend to know whether that's simply a permanent limitation for Pineda; indeed, plenty of high-octane fastball-slider hurlers simply end up being relegated to bullpen duty. Lots of tweaks can be imagined. Improving his fastball and/or change are obviously possible, theoretically, if perhaps unlikely at this stage. Further developing alternative fastball versions (two-seamer, cutter) might vary the look. Playing with vertical location could have an impact. Whatever the fix, it'll need to stick for Pineda to show he's capable of sticking as a starter.
As things stand, there's a high degree of variance to Pineda's future. He'll play the 2018 season at just 29 years of age, so there are prime seasons to sell in free agency. But will he be marketing those as a top-flight young starter? (With a qualifying offer attached?) As a one-year bounceback candidate? Or perhaps as a versatile, late-inning reliever who's capable of throwing multiple frames. That last possibility surely is an intriguing one. Pineda's power arsenal and ability to limit walks compare rather favorably with converted starters such as Andrew Miller, who pared back his starter's arsenal to a four-seamer/slider mix that has obviously played up in the pen.
Of course, even in the current market, the relief ace profile doesn't pay quite as well as that of a quality #2 or #3 starter. And it remains to be seen whether Pineda will have a chance — or will be forced — to showcase himself in such a role in 2017. All in all, there's plenty riding on the season to come.
Photo courtesy of USA Today Sports Images.