This is the first entry in MLBTR's annual Offseason In Review series. We'll be reviewing the other 29 clubs over the next several weeks as the season approaches.
The Pirates were at the center of multiple potential blockbuster trade rumors this winter, but none of the rumored deals came to fruition. Now, Pittsburgh looks poised to enter the 2017 with a familiar core while several young talents hope to cement themselves as big league contributors.
Major League Signings
RHP Ivan Nova: three years, $26MM (re-signed)
RHP Daniel Hudson: two years, $11MM
RHP Lisalverto Bonilla: Major League contract (later lost on waivers to Reds)
Notable Minor League Signings
Eury Perez, Jason Stoffel, Josh Lindblom, Casey Sadler (re-signed), Angel Sanchez (re-signed)
Trades And Claims
Acquired IF Phil Gosselin from Diamondbacks for RHP Frank Duncan
Acquired RHP Pat Light from Twins for PTBNL or cash
Selected LHP Tyler Webb from Yankees in Rule 5 Draft
Extensions
LHP Wade LeBlanc: one year, $750K, plus $1.25MM 2018 option or $50K buyout
Notable Losses
Neftali Feliz, Matt Joyce, Sean Rodriguez, Jeff Locke, Ryan Vogelsong
Needs Addressed
Despite being connected to trade talks involving star lefty Jose Quintana throughout the winter, the Pirates' offseason was generally a conservative one, designed to retain and augment the team's top assets rather than adding more top assets to join them. That's not to say, though, that their winter failed to prepare them for the upcoming season. The Bucs will have their work cut out for them as they attempt to compete with the Cubs again this year — that would be a tough assignment for any team, really. Still, there's reason to think they can improve on their 78-win 2016 total, perhaps dramatically so if things go right.
The Bucs' 2016 season was full of disappointments, particularly in their rotation. Ace Gerrit Cole couldn't stay healthy and failed to build on his outstanding 2015. Francisco Liriano was a disaster, and he ended up heading to Toronto in a dubious August trade. Jon Niese, acquired prior to the season for a quality second baseman in Neil Walker, was a mess, posting a 4.91 ERA in Pittsburgh before heading back to New York. And Jeff Locke and Ryan Vogelsong, perhaps somewhat predictably, failed to pick up the slack. The Bucs' rotation, formerly one of the team's strengths, finished fifth-worst in the NL with a 4.67 ERA.
The disappointments extended to the lineup, where the Pirates got less than they were probably hoping for from Francisco Cervelli, Josh Harrison and John Jaso. By far the Bucs' biggest disappointment, though, was Andrew McCutchen. The former MVP batted a mere .256/.336/.430 and looked markedly slower than he had in the past. His declining speed was a factor in his horrific -18.7 UZR and -28 DRS, with both statistics marking him as easily the worst regular center fielder in the game.
There's reason to think the Pirates can avoid some of 2016's troubles, even though they made few big on-paper moves. In the rotation, they re-signed Ivan Nova, who pitched better than he ever had after heading their way at the 2016 trade deadline. (More on Nova below.) They can also hope for a full, healthy season from Cole, and they should continue to receive help from a burgeoning group of young pitchers that includes Jameson Taillon (who had a strong rookie season in 2016), Chad Kuhl, Steven Brault and, if he can improve his control, top prospect Tyler Glasnow.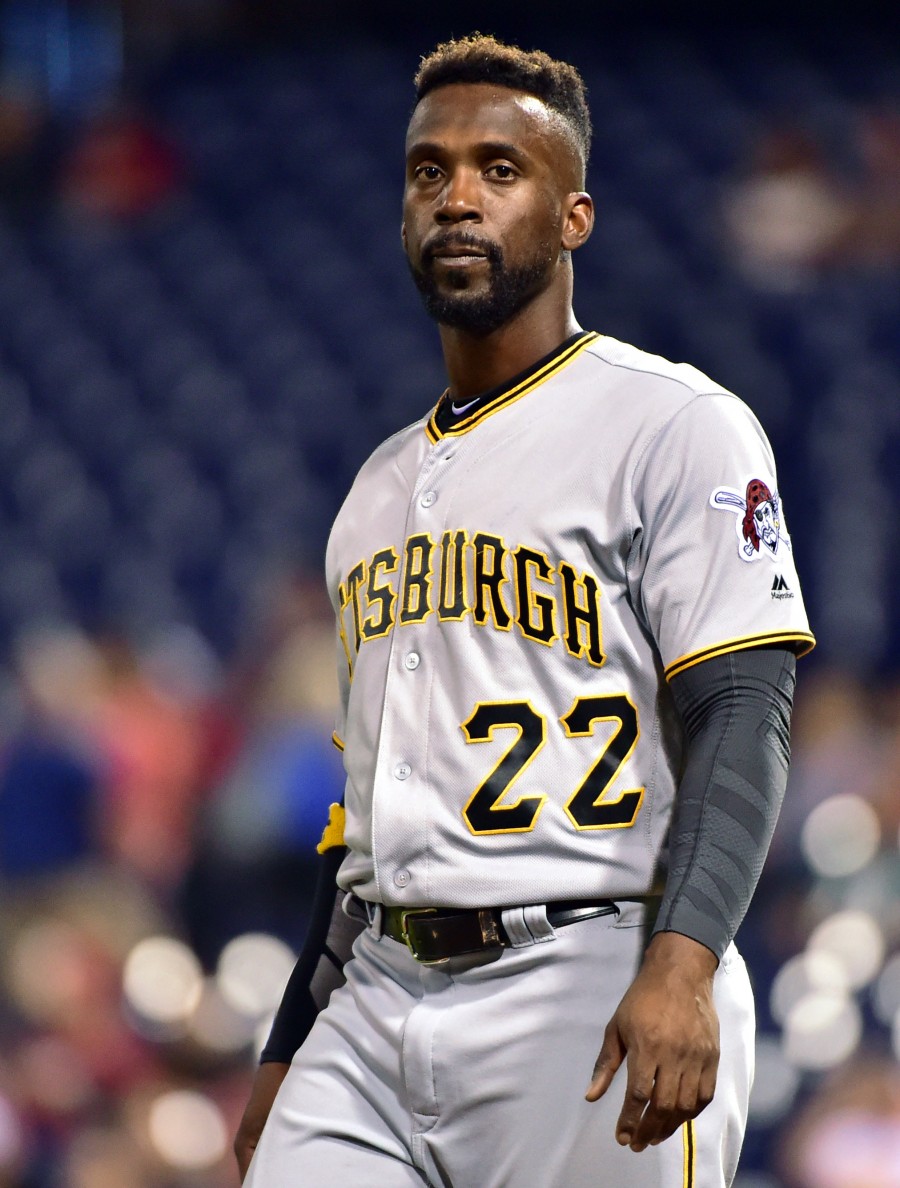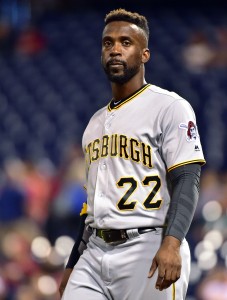 This offseason, the Pirates first attempted to address the McCutchen issue by trading him. The superstar has only one guaranteed year left on his contract, plus a team option for 2018, and with top prospect Austin Meadows on the way and Starling Marte looking like a far better defensive center fielder than McCutchen, McCutchen seemed like an increasingly strained fit in Pittsburgh. The Bucs were repeatedly connected to the Nationals as a potential trade partner, with the Nats reportedly offering pitchers Lucas Giolito and Dane Dunning, plus another player. Those plans were scuttled when the Nationals traded Giolito, Dunning and Reynaldo Lopez for Adam Eaton instead. It then appeared the Pirates would keep McCutchen, and though there were whispers about other teams (including the Mets and Blue Jays) having interest, the Bucs never seemed all that likely to trade him once their talks with the Nationals fell through.
So the Pirates will keep McCutchen, at least for now, and they'll head into 2017 with a new plan for how to use him. While McCutchen's 2016 season was disappointing, he did end it well, batting .284/.381/.471 over the season's final two months. It remains to be seen whether he can retain that pace going forward, of course. But the Pirates also addressed his defensive struggles by changing their outfield alignment — the very capable Marte will man center field going forward, with Gregory Polanco in left and McCutchen in right. McCutchen has a weak arm, suggesting that right field is an odd fit, but right field in PNC Park is small. Also, McCutchen is better at going to his right than to his left, suggesting that he could fare decently in right by staying relatively near the foul line.
The Bucs also addressed their bullpen, which had been depleted by the losses of Mark Melancon at last year's trade deadline and Neftali Feliz to free agency, by signing Daniel Hudson to a two-year deal. Hudson produced a 5.22 ERA with the Diamondbacks last season, but his peripherals were somewhat more promising than that, and his fastball averaged 96 MPH in his second full year back from his second Tommy John surgery. He shares his good velocity, extensive injury history and modest recent performance record with pre-2016 Feliz, who had a successful comeback season with the Pirates last year.
More analysis after the break …
The team also extended Wade LeBlanc, who they'd acquired late in the 2016 season, for one year plus a 2018 option. The move, while minor, seemed like a somewhat odd one given the large number of potential lefty options in the team's bullpen (including Tony Watson, Felipe Rivero, Antonio Bastardo and Tyler Webb, who they selected in the Rule 5 Draft shortly thereafter). Even granting that, as a closer, Watson's handedness doesn't matter much, the Pirates might address their seemingly too-big collection of lefties sometime in Spring Training, perhaps by trading Bastardo. The team might have dealt Bastardo in the winter had the lefty free-agent market not been so slow to develop.
Late in the offseason, the Bucs also struck a small deal to add second baseman Phil Gosselin after the Diamondbacks designated him for assignment. Gosselin is somewhat of an odd fit for a Pirates 25-man that perhaps more acutely needed a backup shortstop, a position Gosselin rarely plays. But Gosselin has a bit of on-base ability and can be optioned, and the Pirates cited the need for more depth at third base as Jung Ho Kang began a DUI trial in South Korea that would delay his arrival to camp. If Kang is out for any extended period, though, David Freese would likely get most of the starts at the hot corner.
Questions Remaining
The Pirates will have to make up for the departures of two key members of a very productive 2016 bench. Sean Rodriguez batted .270/.349/.510 while playing seven positions last year before heading to the Braves (who have already lost him for most or all of 2017 after a nasty car crash). And Matt Joyce posted a .403 OBP (including a remarkable 59 walks) in 293 plate appearances with the Bucs last year before signing with the Athletics.
The Pirates have a reasonable replacement for Rodriguez in Adam Frazier, who joined the Pirates in June after posting a .401 OBP in Triple-A and hit .301/.356/.411 the rest of the way, appearing at second, third and the three outfield positions. The lefty-swinging Jaso, who figures to be supplanted by Josh Bell at first base, will effectively replace Joyce, providing some of Joyce's on-base ability but little of his power.
Joining Frazier and Jaso on the Pirates' bench could be infielder Alen Hanson. The former top prospect has hit a wall in the high minors and batted just .266/.318/.389 last year with Triple-A Indianapolis. He also isn't really a shortstop any longer and therefore isn't a great fit for a Bucs bench that can use help at that position. He is, however, out of options, and would be a candidate to be claimed on waivers.
[Related — Camp Battles: Pittsburgh Pirates]
How Bell will adapt to first base turns out to be one of the Pirates' biggest questions in itself. He's a highly rated prospect who's hit well throughout the minors, but he moved from outfield to first base following the 2014 season, and he's struggled to adjust to the position defensively, looking awkward at the position in 23 games in the big leagues in 2016. He also hasn't developed the home-run power of an archetypal first baseman, although there's hope that will continue to develop. If it does, and if Bell can play respectable defense at first, he could become the Pirates' first three-win first baseman since Kevin Young in 1999. If not, things could get ugly, although probably no uglier than a long string of underwhelming recent performances by Pirates first basemen like Pedro Alvarez, Ike Davis and Gaby Sanchez.
While most of the Pirates' roster spots appeared set heading into Spring Training, it's unclear who will join Cole, Taillon, Nova and Kuhl in the Bucs' rotation. There are plenty of choices, including Brault, Drew Hutchison and Trevor Williams. By far the most intriguing, though, is Glasnow, who approaches the big leagues as the Pirates' best-regarded starting pitching prospect since Cole debuted in 2013.
Glasnow, though, struggled with his control last season, issuing 5.0 BB/9 in both the minors and Majors. That's hardly the kiss of death, and might even be understandable for a then-22-year-old pitcher with a 6-foot-8 frame. But Glasnow also almost never threw his changeup in 23 1/3 big-league innings. He now says he worked on his changeup in the offseason, and the Pirates asked him to alter his grip on the pitch as well. It remains to be seen whether his change can be a good pitch, or whether he'll even be confident enough to use it regularly in games. Of course, some starters have done just fine relying very heavily on two pitches, but if Glasnow were to develop a viable third pitch, that could only help him. In any case, the considerable questions about Glasnow's ability to perform well out of the gate might make him a good bet to begin the season with Indianapolis.
The Pirates also face questions at third base, where incumbent Kang has been the subject of a long series of ugly news stories going back to last summer. First, he was accused of sexual assault in Chicago in June. (He has not been charged in the alleged incident.) Then, in December, he was arrested in Korea and charged with leaving the scene of a DUI crash. It later emerged that the DUI arrest was his third in Korea since 2009. His trial for the December incident was set to begin a few days after Spring Training opened, and his arrival in camp was delayed. There is, of course, the immediate problem of when Kang will join the Pirates ready to play, and then the longer-term problem of what to do with a talented third baseman who repeatedly runs afoul of the law.
Deal Of Note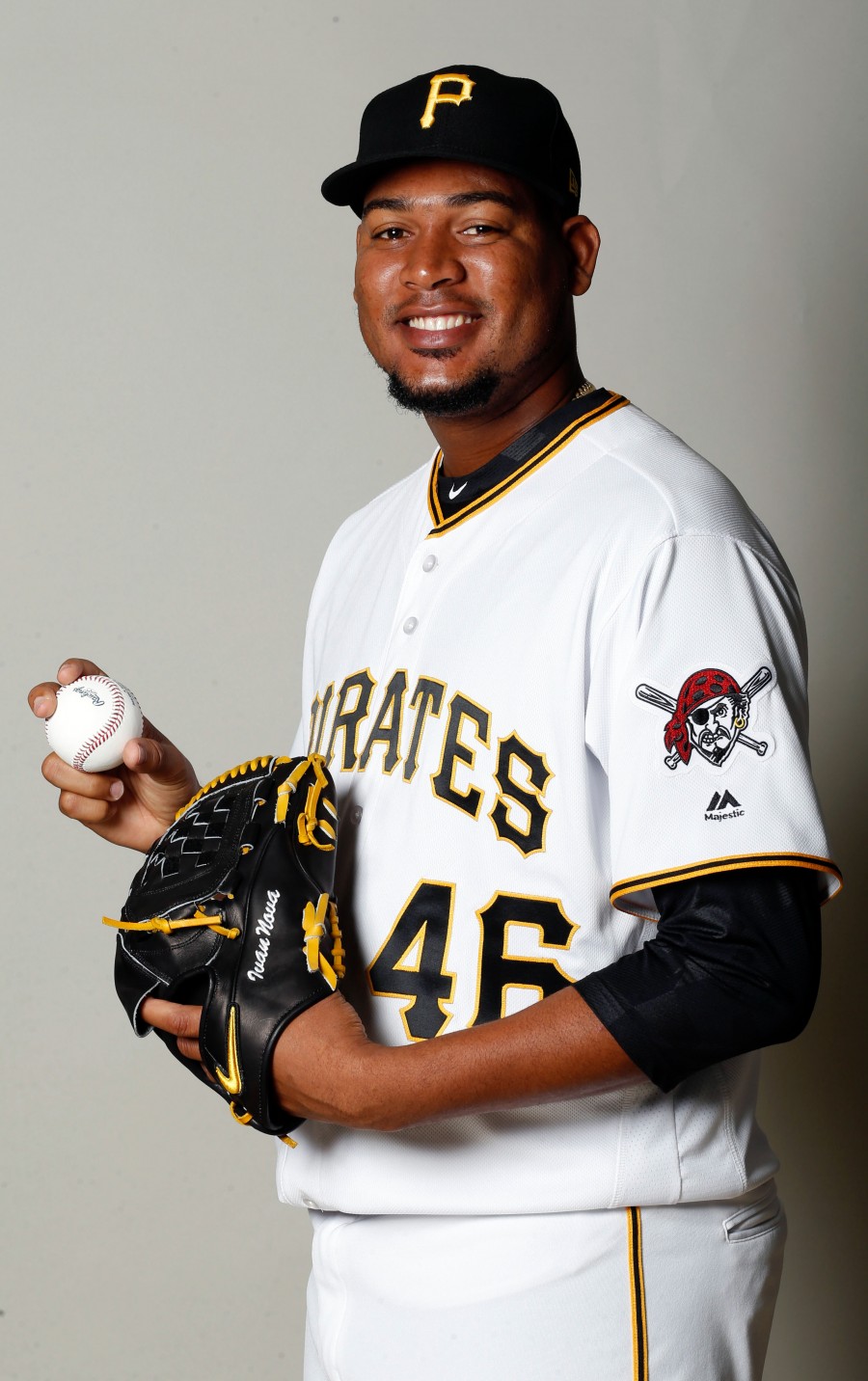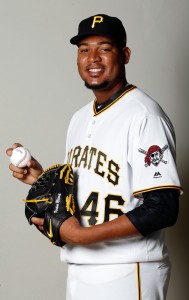 Nova's three-year deal was one of the offseason's strangest free agent contracts. Heading into the 2016 trade deadline, Nova was a forgettable righty starter whose mediocre strikeout numbers and home-run issues overwhelmed his good ground-ball rates. Like so many Pirates reclamation projects in recent years, though, he arrived in Pittsburgh and immediately looked like a different pitcher, walking just three batters in 64 2/3 innings and looking like he couldn't have cared less about the home-run problems he'd had as a Yankee. Even better for him, there was already precedent for pitchers turning a handful of good starts in Pittsburgh into real money — J.A. Happ got three years and $36MM from the Blue Jays after a terrific stretch run with the Bucs in 2015. And, unlike Happ, Nova entered a free agent market very thin on starting-pitching talent. As of November, Nova had reportedly received offers similar to Happ's deal.
In spite of all that, Nova ended up with a mere $26MM, half of what we predicted when the offseason began. It still isn't clear why he got so little, although he made clear after signing that he enjoyed pitching in Pittsburgh and was happy with his choice. In any case, he'll provide the Pirates with a capable rotation arm to join Cole and Taillon.
Overview
The 2016 season was a bad one for the Pirates and their fans, and perennial questions remain about ownership's commitment to winning (or to its ability to spend in the first place). And on paper, adding only Nova and Hudson to a 78-win team looks underwhelming, particularly given the number of wins it will likely take to win the NL Central.
In general, however, the health of the franchise remains strong. At least Bell and Glasnow appear likely to contribute in 2017, with Meadows perhaps arriving as well. Kevin Newman and 2016 breakout pitcher Mitch Keller give the Bucs another pair of strong prospects. That quintet could eventually join a good young big-league core that includes Marte, Polanco, Cole and Taillon.
Alternately, some combination of them could head elsewhere in a trade package for a star player like Quintana, to whom the Pirates have continued to be connected. The reasons for their interest are obvious — he's a star with a reasonable contract that includes four more years of control, meaning he could help the Pirates contend not only in the short term but in the medium term as well.
The Bucs still appear likely to trade McCutchen at some point prior to the end of the 2018 season, and there's no contradiction between the rumors of the Bucs trading for one star veteran and looking to deal another. Unlike Quintana, McCutchen is more of a short-term asset, and due to his declining defense and Meadows' emergence, he's no longer as perfect a fit for the team's roster as Quintana would be. Given that the Pirates didn't get want they wanted for McCutchen this winter, though, it now makes sense to see how 2017 unfolds before revisiting that topic. A rejuvenated McCutchen would provide a significant boost to the Bucs' hopes of contending, and even if they don't, he could net the Pirates more in a trade than they might have gotten after their talks with the Nationals fell apart a few months ago.
What's your take on the Pirates' winter? (Link to poll for mobile app users …)
[polldaddy poll=9677966]
Photos courtesy of USA Today Sports Images.