This is the latest entry in MLBTR's Offseason In Review series. The full index of Offseason In Review posts can be found here.
The Cardinals added two top free agents this offseason and said goodbye to some longtime contributors as they tinkered with the core that won them 86 games in 2016.
Major League Signings
Notable Minor League Signings
Trades And Claims
Extensions
RHP Carlos Martinez: five years, $51MM (includes club options for 2022 and 2023)
Notable Losses
Needs Addressed
The Cardinals ended the 2016 season by parting ways with a longtime star, giving the aging Matt Holliday a $1M buyout rather than exercising a $17MM option. Though he hits capably, the 37-year-old Holliday no longer provided enough offense to offset his salary and health and defensive issues. He headed to the Yankees, who can use him as a DH. The Cardinals also saw the departure of another veteran slugger, Brandon Moss, who didn't receive a qualifying offer from the club before he ultimately landed with the Royals.
The Cardinals thus set about adding another outfielder who could bump 2016 center fielder Randal Grichuk to a corner. They were linked to a number of high-profile names, including Adam Eaton, Charlie Blackmon, Lorenzo Cain, Jarrod Dyson and Ian Desmond, before ultimately signing Dexter Fowler to a five-year, $82.5MM deal.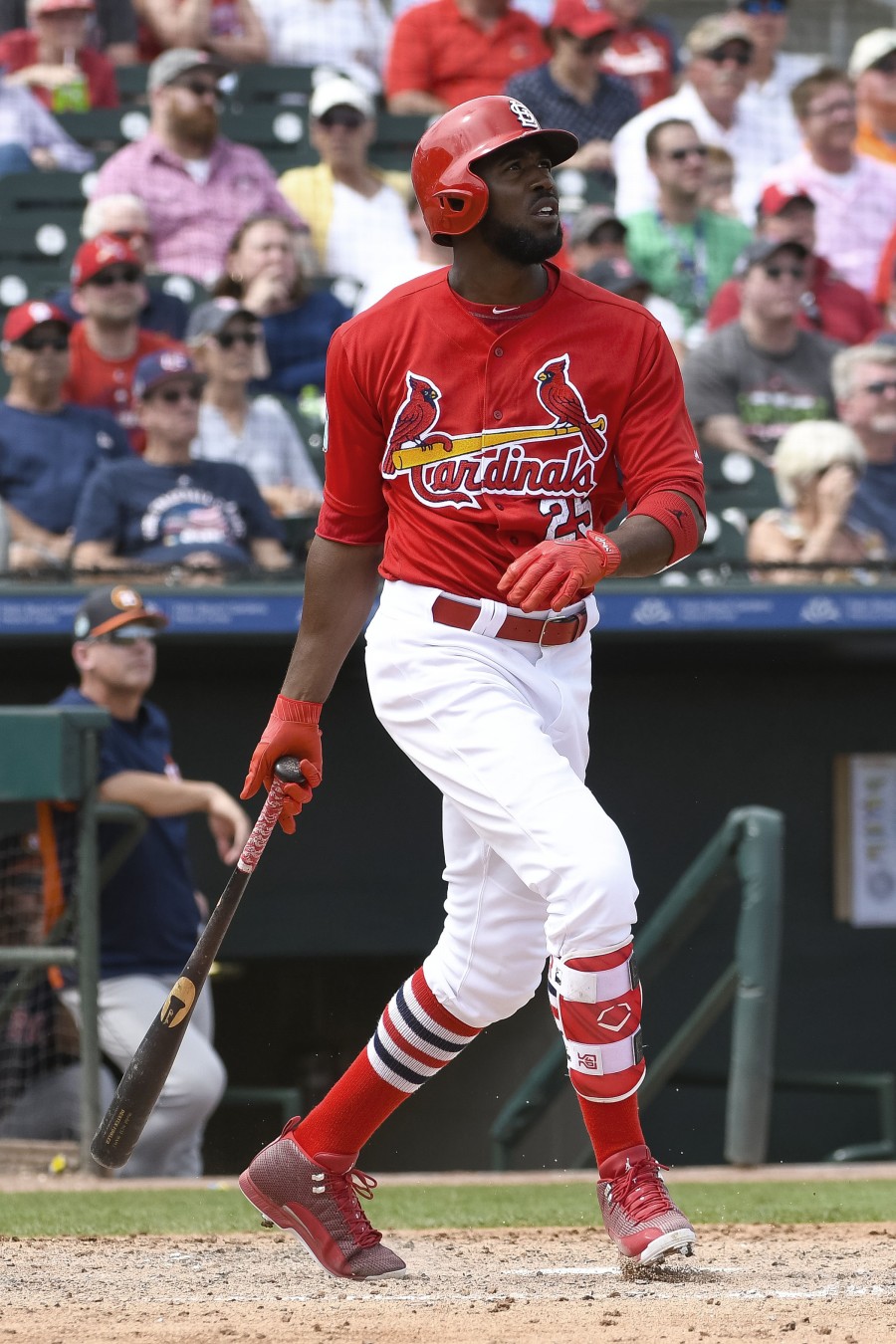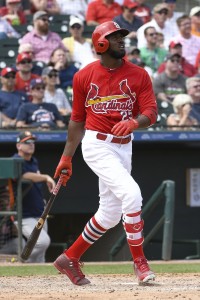 The Cardinals' seemingly singular focus on finding a center fielder rather than a corner outfielder initially seemed odd, since advanced stats actually identified Grichuk as a better defensive center fielder than Fowler and several of the other rumored options. UZR pegs Grichuk as being a few runs above average in about 1,200 career innings in center field, and Defensive Runs Saved is even more bullish, rating Grichuk as 14 runs above average. Both stats rate Fowler as a hair above average last year, but below average (sometimes significantly so) in the five seasons before that. Fowler will also be 31 later this month, and though his athleticism makes him likely to age relatively gracefully, his defense seems unlikely to improve as he ages and slows. The Cards reached agreement with Fowler during the Winter Meetings — relatively early in the offseason, and significantly before most of the other outfield bats signed. They also paid almost $20MM more for him than MLBTR projected he'd receive. One wonders whether they might have gotten better value had they kept Grichuk in center and signed one of the many cheaply available sluggers to join him and Stephen Piscotty in their outfield.
There was also another cost to signing Fowler, in that the Cardinals forfeited their top 2017 draft pick, No. 19 overall, to complete the signing. That loss will hurt, particularly since the team also lost its next two picks (Nos. 56 and 75) as part of its penalty for its role in the Astros hacking scandal.
Perhaps that's overthinking it, however. The only free agent outfielder who compared favorably to Fowler in overall value was Yoenis Cespedes, who was already off the market by the time the Cards landed their man. Unlike some of the defensively challenged sluggers who languished on the free agent market, Fowler's well-rounded game insures him somewhat against decline. At least in the short term, he should upgrade the Cardinals' offense with his on-base ability and their defense by virtue of being significantly better than players like Holliday or Moss. And, of course, in signing Fowler, the Cardinals lured a talented player away from the rival Cubs, who replaced him with the much less costly Jon Jay.
More analysis after the break …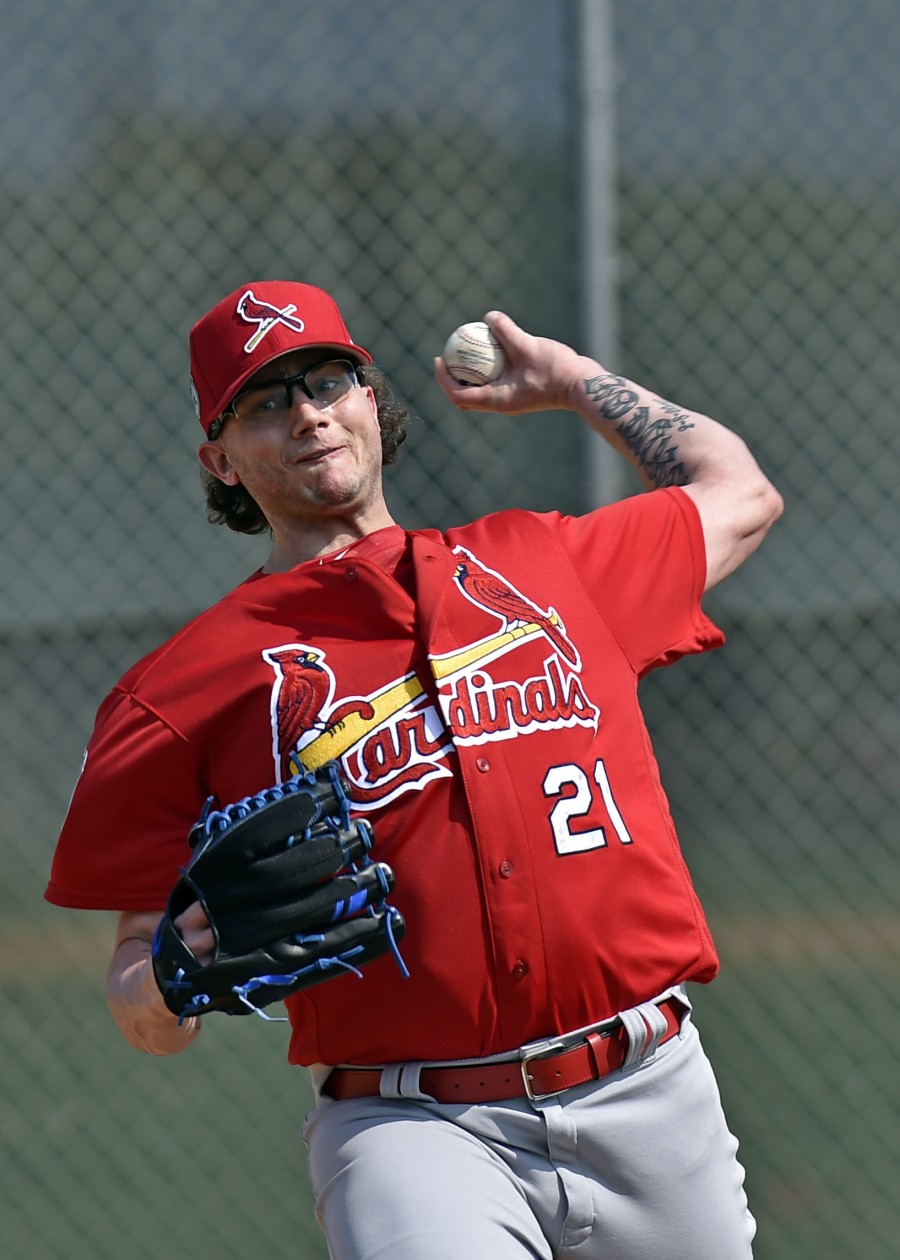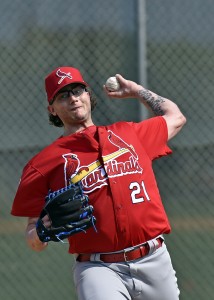 The Cardinals also acted quickly to fill a bullpen spot that opened when lefty Zach Duke had an elbow injury that resulted in Tommy John surgery in October. Another lefty, Tyler Lyons, was set to begin 2017 on the DL after having knee surgery as well. To replace them, the Cards signed Brett Cecil to a four-year deal worth $30.5MM, making a notable commitment to a reliever who isn't a closer and doesn't have a track record of dominance, at least not at first glance. (They also gave Cecil a full no-trade clause.) Cecil's modest 3.93 ERA last season, though, was propelled by a 1.47 HR/9 that's likely to return to more normal levels in 2017, and his other underlying numbers (11.1 K/9, 2.0 BB/9) are more consistent with the ERAs he posted in 2014 and 2015, which were well under three.
The offseason was also kind to left-handed relievers as a group, with non-stars like Mike Dunn and Marc Rzepcyznski also faring quite well. Of course, Cecil is not a generic lefty (he allowed a .799 OPS against righties in 2016 but dominated them the two previous seasons), so there wasn't a clear comparable for him on the market. In the end, his $30.5MM deal ranked fourth among this winter's relief-pitcher contracts, behind only Aroldis Chapman, Kenley Jansen and Mark Melancon.
Cecil's addition gives the Cardinals a second good lefty to join Kevin Siegrist. He should bolster a bullpen that, thanks in part to injuries to Duke, Lyons and the now-departed Seth Maness, suddenly looked somewhat thin. Cecil will pitch in the late innings, with the terrific Seung Hwan Oh occupying the closer's role and Jonathan Broxton, Matthew Bowman and wild card Trevor Rosenthal filling in the gaps. (The Cardinals planned to experiment with the idea of having Rosenthal start, but those plans were likely dashed after a spring injury; he now could occupy a multiple-inning relief role.) Newcomer John Gant could be a factor as well, along with Sam Tuivailala and Miguel Socolovich.
The Cardinals also extended 25-year-old righty Carlos Martinez through 2021, with club options for 2022 and 2023. The $51MM deal buys out two of what would have been Martinez's free agent seasons and gives the Cardinals the chance to control his rights through his age-31 campaign. Martinez would have been eligible for arbitration for the first time this past winter. It's hard to find comparable recent extensions for starting pitchers, mostly because teams have been reluctant in recent seasons to commit to starting pitchers for five-year periods when they have the option of taking them year to year. Martinez himself has had brief bits of shoulder trouble in both the minors and the Majors, and no starting pitcher is wholly exempt from injury concerns — as fellow Cardinal Lance Lynn, who received a three-year deal a season before missing the 2016 campaign to an elbow injury that required Tommy John surgery, can probably attest. That written, Martinez seems worth the risk. He possesses elite velocity and ground-ball ability, and he ramped up to a career-high 195 1/3 frames in 2016. Acquiring the right to control his age-28 through age-31 seasons offers the Cardinals enormous upside.
Questions Remaining
The Cardinals possess what would appear to be good, consistent players throughout their roster, but their collection of aging veterans and young players looks to be a bit short on star talent. Yadier Molina is now 34, and the days of his five-win seasons in 2012 and 2013 appear to be behind him. Matt Carpenter is coming off an outstanding 2016 season, but the relative impact of his bat should be limited somewhat by the Cardinals' decision to play him at first base, a move the team made in November to improve the team's infield defense and clear the way for players at other infield positions. Fowler is fresh off a career-best season and could regress. Jhonny Peralta will be 35 in May and didn't perform after returning from a wrist injury in 2016. Younger players like Piscotty and Grichuk profile more as very good players than stars. The offense's best shot at a star-caliber performance might belong to shortstop Aledmys Diaz, and despite his outstanding 2016 rookie season, that seems like an iffy proposition given the (understandable) uncertainties in the Cuban defector's track record.
In the rotation, Martinez seems like as good a bet as anyone on the roster to function as a true top-level starter. Behind him, the Cardinals will again lean on Adam Wainwright, who's now 35. He turned in a fine but uninspiring 2016 season after missing much of 2015 due to a ruptured Achilles. Mike Leake's first season in St. Louis did little to change his profile as a mid-rotation pitcher, although he did post a career-best 1.5 BB/9. Lynn is a question mark after missing all of last season, even though he was quietly terrific in four straight seasons before that. Michael Wacha seems a reasonable bet to rebound after struggling in 2016, but his shoulder health remains a concern. And the team might sorely miss top prospect Alex Reyes, who will be sidelined for the entire 2017 season after having Tommy John surgery last month. Luke Weaver, Gant and others give the Cardinals solid depth, but their rotation still perhaps appears a bit vulnerable behind Martinez.
The questioning tone of the previous two paragraphs may give too negative an impression — the Cardinals have plenty of talent, and much of their success in recent years has been due to surprisingly strong performances by players who didn't look like impact types before they started posting big numbers. Jedd Gyorko's 30-homer showing last season after two straight bad years with the Padres is but one example. The Cardinals organization has earned way too much credit to be dismissed. It's notable, though, the degree to which the Cards are leaning on good players rather than great ones, especially as many of their key assets age.
Speaking of Gyorko, the Cardinals also still must decide how to divvy up playing time in their infield. Despite Gyorko's strong performance last season, Kolten Wong appears to have the inside track on the second base job, with the Cardinals understandably still interested in the potential for his package of defensive and baserunning tools to add up to something more. Diaz and Peralta currently slot at shortstop and third, respectively, leaving Gyorko without a regular position. Between Wong's inconsistency and Peralta's age, though, Gyorko will likely find plenty of playing time. Peralta in particular is coming off a poor season, and it's easy to imagine Gyorko taking over the starting role at third if Peralta doesn't bounce back. Gyorko could also occasionally give Carpenter a rest against tough lefties. Greg Garcia, who quietly had a terrific year in 2016, will be a factor at the leftmost three infield positions as well.
Finally, while Molina will obviously handle the bulk of the Cardinals' catching duties in 2017 (health permitting), the team faces the possibility of a big change at the catcher position in the near future. Molina's contract contains a mutual option for 2018, but he could be nearing the end of his time in St. Louis, and the team is excited about Carson Kelly, who played in the high minors last season. Molina and the Cardinals are still toying with the possibility of an extension, but the Cards will likely be wary of a big commitment to a 34-year-old catcher, even one as crucial to the team's recent success as Molina has been. Kelly's development could also be a factor.
Deal Of Note
In early December, the Cardinals traded lefty Jaime Garcia to the Braves, receiving righties Gant and Chris Ellis, along with infielder Luke Dykstra. It's a move the Cardinals might not mind having back, thanks to Reyes' injury. At the time, though, they were looking at what appeared to be a rotation surplus, and Garcia, who had a $12MM option for 2017 before hitting free agency, seemed like the best candidate to depart.
Gant isn't the pitcher Garcia is, but he's optionable and controllable, giving the Cardinals a useful bit of flexibility even if he never improves much on his surprisingly interesting 2016 rookie season, in which he posted a robust 8.8 K/9 over 50 innings (albeit with a 4.86 ERA and 3.8 BB/9). He could also become a bullpen asset at some point. Ellis adds a bit of upside to the deal — he walked 5.4 batters per nine innings between Double-A and Triple-A last year but still has an outside shot at a MLB career if he can improve his command. If he does, a future in the bullpen is a possibility. Dykstra looks like a fringe prospect after struggling somewhat in 2016, but he only turned 21 in November and could still emerge as a potentially useful second baseman.
Overview
The Cardinals should remain tough in 2017, although they increasingly look like a team in transition. They will, and should, try to make the playoffs this season, but it will also be interesting to see how younger players like Diaz, Wong, Grichuk, Piscotty, Kelly, Martinez and Weaver develop.
What's your take on the Cardinals' winter? (link to poll for mobile app users …)
Photos courtesy of USA Today Sports Images.