This is the latest entry in MLBTR's Offseason In Review series. The full index of Offseason In Review posts can be found here.

Mike Trout continues to lead a team in transition as the Angels attempt to regroup following an injury-marred 2016 campaign.
Major League Signings
Luis Valbuena, 3B: two years, $15MM plus mutual option for 2019
Jesse Chavez, RHP: one year, $5.75MM plus incentives
Ben Revere, OF: one year, $4MM plus incentives
Andrew Bailey, RHP (re-signed): one year, $1M plus incentives
Total spend: $25.75MM
Trades And Claims
Notable Minor League Signings
Yusmeiro Petit, Bud Norris, John Lamb, Dustin Ackley, Eric Young Jr., Ryan LaMarre, Tony Sanchez
Extensions
Kole Calhoun, OF: three years, $26MM plus club option for 2020
Contract Options
Notable Losses
Jered Weaver, C.J. Wilson, Bandy, Geovany Soto, Jhoulys Chacin, Johnny Giavotella, Gregorio Petit, Rafael Ortega, Tim Lincecum, Ji-Man Choi, A.J. Achter
Needs Addressed
In his second offseason with the Angels, GM Billy Eppler completed transactions at a furious pace. Many of them were much ado about little, as you might infer from the list above — the series of moves involving Blake Parker and Juan Graterol are telling, as is the fact that Eppler made trades involving two separate pitchers named Austin Adams. Gone were the Albert Pujols-type big splashes that defined previous Angels offseasons, despite the salary-clearing departures this winter of former star pitchers C.J. Wilson and Jered Weaver. That isn't to say, though, that Eppler didn't take serious steps to improve his club. It's more that his team had so many glaring holes that he had to make a number of small moves rather than one or two big ones.
The Angels' first big offseason transaction helped define how the rest of their winter would go. The team entered the offseason needing to upgrade in their rotation and outfield, and at catcher and second base. Of those positions, the one that boasted the most free-agent talent was outfield, where Yoenis Cespedes, Dexter Fowler, Jose Bautista, Ian Desmond, Josh Reddick, Carlos Gomez, Michael Saunders and many others were available.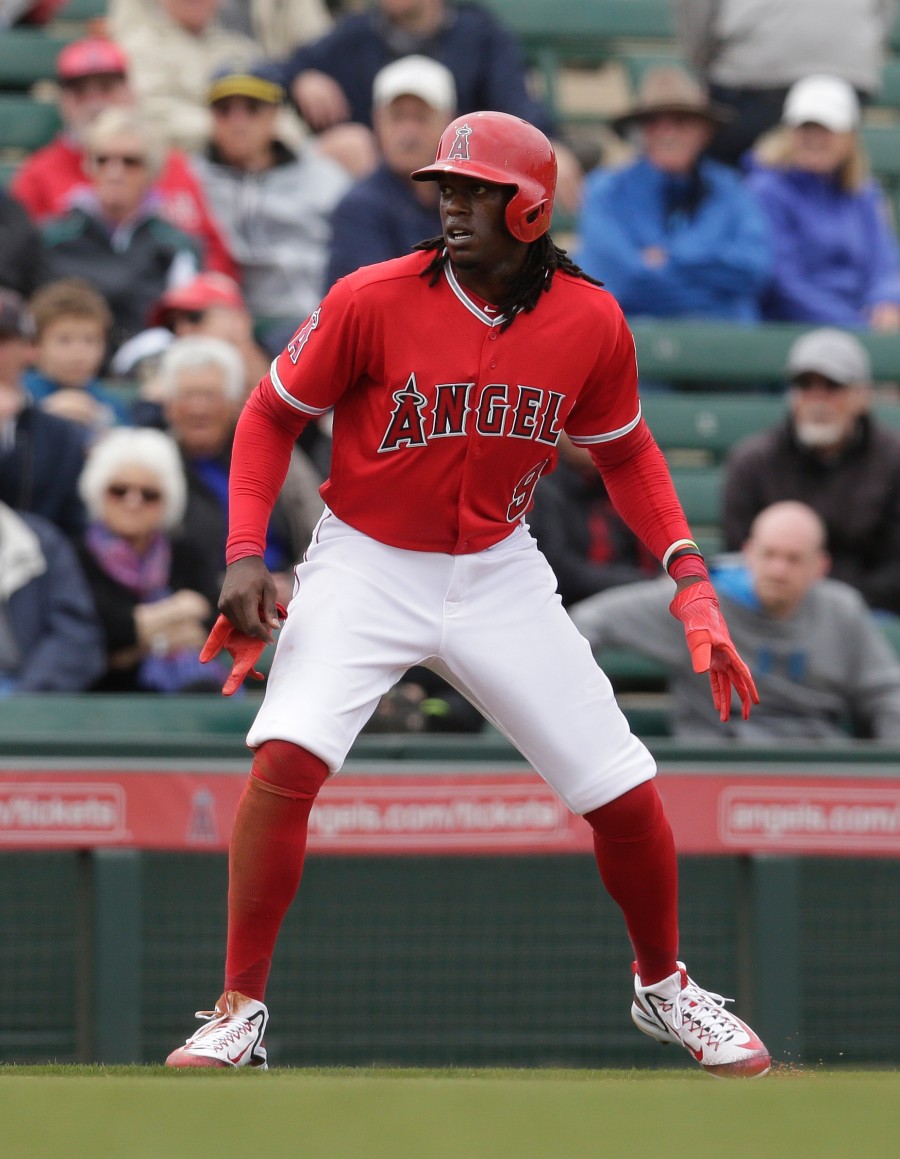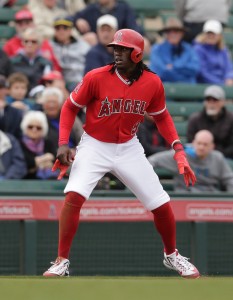 Rather than pursue any of those players, the Angels quickly traded for Cameron Maybin from the Tigers. The cost was minimal — the Angels gave up only Victor Alcantara, a hard-throwing but raw righty who probably profiles as a reliever in the long term.
Maybin looks like a bargain at the price of his $9MM option, which the Angels immediately exercised after trading for him — he batted .315/.383/.418 in 2016, a slash line that would fit well in just about any lineup. Beneath the surface, though, lies a .383 BABIP, a number that seems virtually certain to fall dramatically in 2017. Also, Maybin's center field defense has declined as he's aged. Defensively, he should be fine in left, where the Angels plan to use him, but his ground-ball-heavy offensive game seems unlikely to produce the power typically associated with that position.
The Angels also added Ben Revere, who provides Maybin with a left-handed complement and the Angels with some speed off the bench. Revere, alas, batted .217/.260/.300 for the Nationals last year. Revere's own .234 BABIP looks ripe for positive regression, particularly as he's recovered from an oblique injury that hindered him in 2016. Revere is also just 28 and would appear to be a useful bench player at the very least, particularly given his baserunning ability.
Revere has even less power than Maybin, though, and it's hard to shake the impression the Angels missed an opportunity to add a middle-of-the-lineup bat, particularly given the way the offseason unfolded. They might well have been able to land a more potentially impactful player, or perhaps even two — Eric Thames, Steve Pearce, Matt Joyce and Saunders all come to mind — had they not acted so quickly to add Maybin, who ZiPS and Steamer both project will produce less than a win above replacement this year. There's a bit of 20/20 hindsight involved in that assessment, but perhaps it should have been clear from the beginning there was plenty of talent available.
The Angels also acted decisively to upgrade their infield, seemingly killing one bird with two stones by acquiring both Danny Espinosa and Luis Valbuena. The Angels pounced after the Nationals' acquisition of Adam Eaton relegated Espinosa to a bench role, and Espinosa subsequently expressed unhappiness with the situation. The Angels sent two fringe pitching prospects to Washington, and settled with Espinosa for $5.425MM for his final season before he becomes eligible for free agency. Espinosa's offensive profile is unusual for a middle infielder — he hit 24 home runs last season, but struck out 29% of the time, leading to a .209 batting average that doesn't figure to improve much in 2017. His defensive value still makes him a credible starter, albeit a below-average one; it's no accident that the Nationals, a contending team, saw him as a bench piece.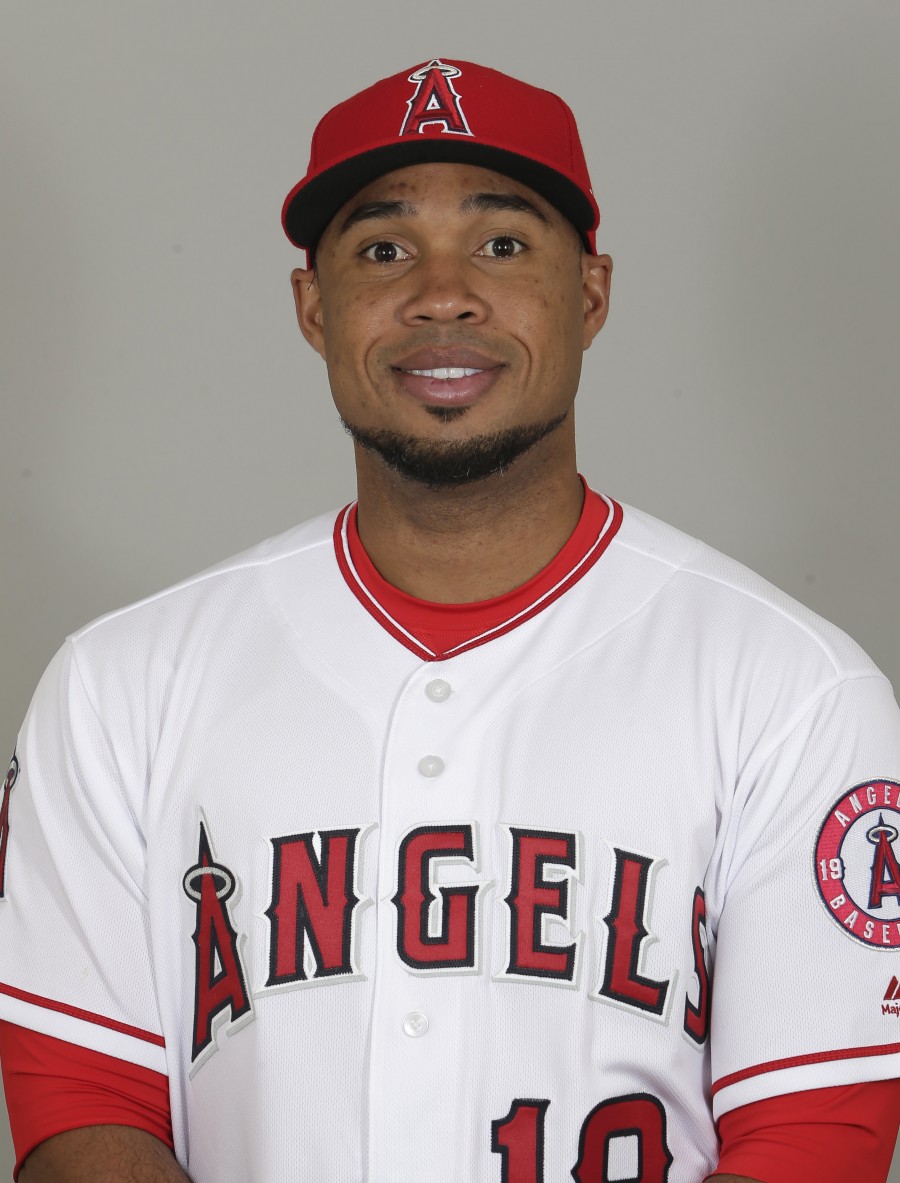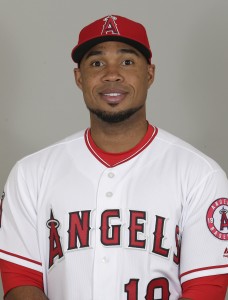 Valbuena has primarily played third in the past several seasons, but with Espinosa at the keystone and Escobar at the hot corner, Valbuena will also likely play plenty of first base. Incumbent first baseman C.J. Cron is a righty and Valbuena is a lefty, but the pair will form somewhat of an odd semi-platoon, since Cron has batted a helpful .273/.317/.473 against righties in his short career (demonstrating reverse platoon splits that admittedly might well regress somewhat). Pujols had foot surgery in December that was set to sideline him for several months; although he now appears ready to go, that might have been a factor in the Angels' pursuit of extra help for first base, since Cron could theoretically have replaced Pujols at DH with Valbuena playing first. And if Valbuena bats .260/.357/.459, as he did in 2016, his bat will play at any position.
Some negative regression seems likely there too, however, since 2016 was Valbuena's best career offensive season. And chunk of Valbeuna's value in past years has come from his ability to play a tougher spot on the diamond. As with the outfield, there were plenty of first basemen available on the free agent market, so there shouldn't have been much need to pay $15MM to turn a good third baseman into one –although, of course, there's something to be said for Valbuena's versatility. Anyway, the Angels' seeming infield logjam won't be an issue for awhile, since Valbuena will miss the first month or so of the season after injuring his hamstring.
More analysis after the break …
The Angels also got a short-term upgrade at catcher, acquiring Martin Maldonado and a depth pitching prospect from the Brewers for Jett Bandy. Maldonado served as Jonathan Lucroy's longtime backup, and with a career .217 average, he won't be mistaken for a superstar anytime soon. He draws walks and has a bit of pop, though, and he's an above-average defender and framer, so he's worthy of a bit more attention than he got in Milwaukee. Bandy is younger than Maldonado but doesn't project as a superstar himself, so the Angels were justified in taking what looks like a slight long-term hit to get a bit better in the short term.
The Angels also addressed their rotation by signing Jesse Chavez to a cheap one-year deal in November. Chavez relieved in 2016 but was perfectly useful as a starter for the two previous seasons, and with his consistently palatable peripherals, there's no reason he can't be again. He'll never be mistaken for an ace, but for $5.75MM, he's a bargain. Unlike with the outfield or first base, there weren't many high-caliber starters available, so it made sense for the Angels to strike quickly. Chavez made the Angels' rotation, with another versatile arm, minor-league signee Yusmeiro Petit, available in case another spot opens.
The Angels also re-signed Andrew Bailey to a very cheap one-year deal. The oft-injured former Athletics closer didn't post good overall numbers in 2016, although he pitched well down the stretch after the Angels signed him in August. Cam Bedrosian figures to get most (although perhaps not all) of the Angels' save opportunities, but the Angels will still lean on Bailey in some capacity this season.
Questions Remaining
The Angels opted more for quantity than quality this winter, from many of the aforementioned acquisitions all the way down to more minor transactions involving potential relief arms like Austin Adams (the former Indian, not the pitcher sent to Washington in the Espinosa deal), Brooks Pounders, Kirby Yates and Blake Parker. The elephant in the room here is the Angels' lack of minor-league depth, a problem that precedes Eppler's arrival as GM. Eppler needed to pursue depth this offseason due to the unlikelihood that their farm system would provide it.
Last season, when their rotation suffered a rash of injuries, the Halos were forced to call upon questionable options like Lincecum, Brett Oberholtzer, Daniel Wright and David Huff, and they had to continue to turn to Weaver despite his fading velocity and effectiveness. In the end, the Angels' rotation finished with just 5.6 fWAR, topping only the Braves and Reds.
This year, the Angels will lean on some of the same pitchers who were shelved last year, including Garrett Richards and Tyler Skaggs, to help revive their rotation. That's exactly the route they should take, but it's not without risks. Richards was diagnosed with a torn right UCL last year and missed the rest of the season even though he avoided Tommy John surgery; he's made three appearances in Spring Training, allowing six runs. Skaggs returned from Tommy John last year but had shoulder and elbow issues before the year ended. He's had mild shoulder problems already this spring. Another of the Angels' top starters, Andrew Heaney, had Tommy John surgery in the middle of last season and isn't expected to pitch this year.
If the Angels' starters can't hold up, their bullpen might not save them. Bedrosian should be more than capable in the closer's role, but former closers Bailey and Huston Street (who's currently on the DL with a lat strain anyway) are questionable late-inning options at this point, and the composition of the Angels' bullpen seems fluid beyond those three, lefty Jose Alvarez, and Petit. Bud Norris, one of the organization's minor-league signees, took one of the other spots, giving the Angels a variety of arms capable of pitching multiple innings, even if they might be of questionable quality. They can use the extra bullpen flexibility, given their starters' recent health troubles.
Deal Of Note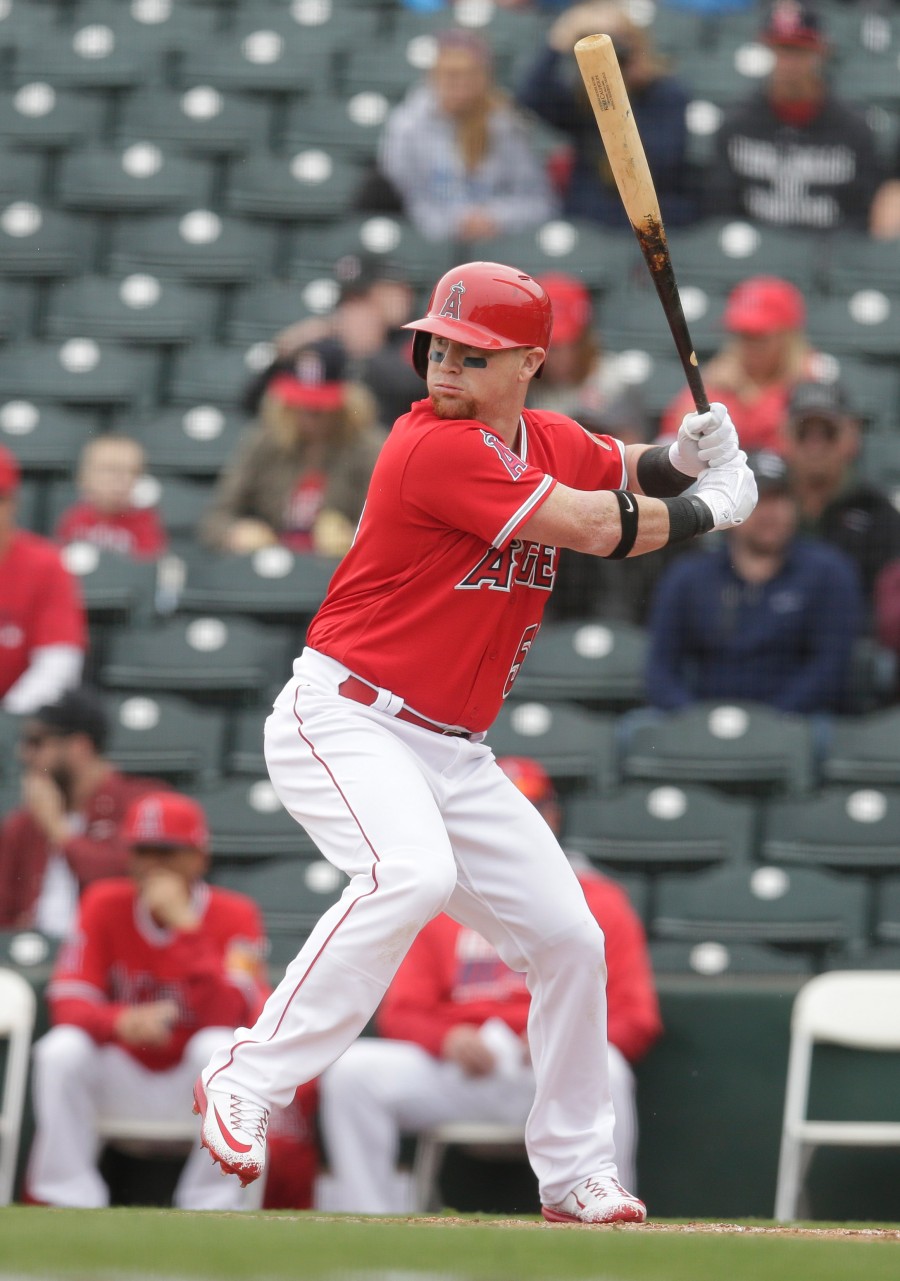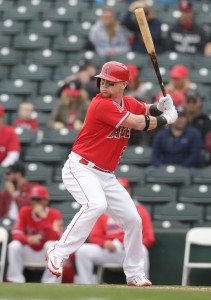 In January, the Angels signed Kole Calhoun to a three-year extension with a team option. The deal guarantees Calhoun $26MM, including $6MM in 2017 (replacing a $6.35MM deal to which he'd already agreed), $8.5MM in 2018 and $10.5MM in 2019, with a $1M buyout on the option, which is priced at $14MM.
The Angels get a slight discount on the likely cost of Calhoun's last three seasons of arbitration eligibility (he was in his second year of arbitration as a Super Two) and gain the ability to control Calhoun's first free-agent season, and at a price less than the likely cost of a qualifying offer. In exchange, Calhoun receives a relatively large upfront commitment.
The Angels might well be paying for the beginning of Calhoun's decline, since he's already 29. Given the salaries he likely would have received in arbitration (which, barring a complete collapse or a catastrophic injury, almost certainly would have exceeded the $19MM he'll receive now in 2018 and 2019), though, that probably doesn't matter. Calhoun was worth a full 4.0 fWAR last season, and his well-rounded game figures to age fairly well even if his solid defense declines a bit over the course of the contract. The option season could end up being a bargain, and it might also provide the Angels with a bit of flexibility as they attempt to assemble their next consistently contending team. The extension should also make Calhoun more valuable should the Angels attempt to trade him at some point.
Overview
As dubious as the Angels' pitching staff might be, a team headed by Trout, Calhoun, Bedrosian, dazzling defensive shortstop Andrelton Simmons and rotation anchor Matt Shoemaker can't be that bad. If the Angels stay healthy and get good seasons from players who face aging or health questions, such as Pujols, Richards and Skaggs, they could potentially contend. If not, their fine collection of top-tier players will at least make them fun to watch, and Eppler can continue to remake their farm system. Down the line, a full rebuild is a possibility, but it would probably be premature right now, since most of the Angels' best players are under team control for at least three more seasons.
How would you rate the Angels' offseason moves? (Link for app users.)
Photos courtesy USA Today Sports Images.