The latest installment of "Knocking Down The Door" includes Eric Hosmer's possible heir apparent, a pair of Double-A pitchers looking to make the jump to an MLB rotation, a dominant Triple-A starter who could be facing off against the Red Sox this weekend, and the lone player from the big December 2012 trade between the Rays and Royals who has yet to reach the big leagues.
Here's a look at five Minor Leaguers who are currently "Knocking Down The Door" to the Major Leagues.
Jose Berrios, SP, Minnesota Twins (Triple-A Rochester)
With a current opening in the Twins' rotation—Adalberto Mejia was optioned to Triple-A after his last start—it's likely that a Triple-A pitcher will be called up later this week. One glance at Berrios' stats (1.09 ERA, 33 IP, 18 H, 8 BB, 35 K) after his latest gem—he pitched two-hit ball over eight scoreless innings on Sunday—and he appears to be the obvious choice. But this might not be the "slam dunk" it appears to be.
The 22-year-old Berrios has been dominating Triple-A hitters since 2015. It just didn't carry over to the big leagues during his rookie season (8.02 ERA in 14 starts), which is why the Twins will want to be extra cautious before calling him up again. If they feel that he's made the proper adjustments that will allow him to succeed and remain on the MLB roster for good, there's a good chance he'll be pitch against the Red Sox this weekend.
Patrick Leonard, 3B/1B/OF, Tampa Bay Rays (Triple-A Durham)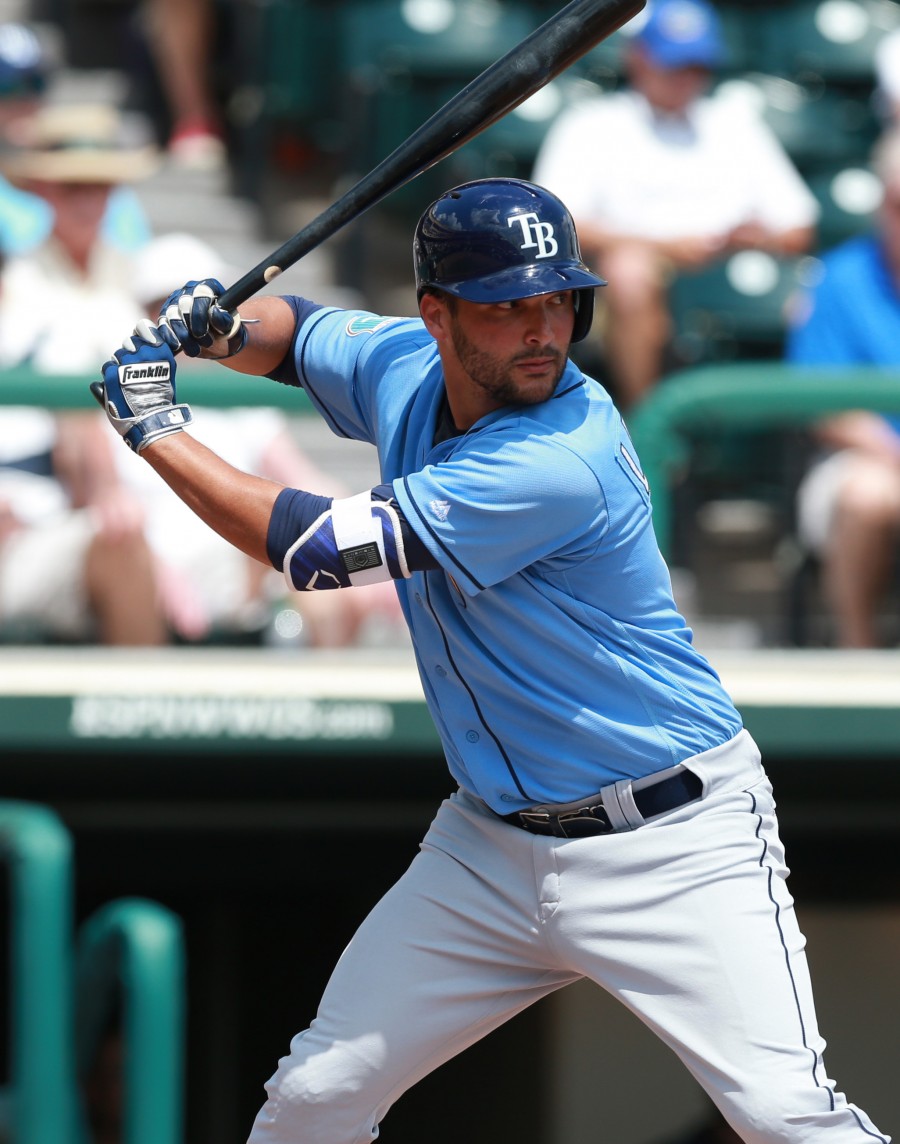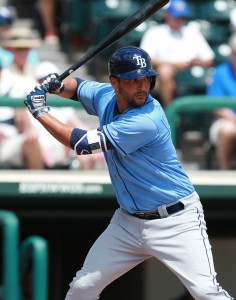 The lack of production against left-handed pitching from platoon players Peter Bourjos, Daniel Robertson and Rickie Weeks and a nagging foot injury to Evan Longoria—he's out of the lineup on Monday—could have the Rays on the lookout for some help in the near future. They could find it down in Triple-A where Leonard, a right-handed hitting third baseman who has also played first base and the corner outfield spots, is putting up huge numbers.
In the midst of a nine-game hitting streak (17-for-36), the 24-year-old Leonard has his slash line up to .412/.474/.553 with two homers, six doubles and five stolen bases. He was named the International League Player of the Month. An MLB call-up would top that honor.
Tyler Mahle, SP, Cincinnati Reds (Double-A Pensacola)
Part of a rebuilding team's plan should be, and often is, to stock up on inexpensive veteran arms to eat up innings at the big league level while young prospects develop down on the farm. The Reds did not make that a strong priority in the offseason and the injuries to Anthony DeSclafani and Brandon Finnegan have only exacerbated the issue. As a result, at least two rotation spots could continue to be revolving doors throughout the season and any pitcher in the upper minors can force themselves into the mix.
Pitching a perfect game, as the 22-year-old Mahle did on April 22nd, should have placed him squarely on the Reds' radar. He followed that up by throwing six shutout innings in last start, lowering his ERA to 0.55 with an astounding 0.52 WHIP and 34 strikeouts in 32.2 innings. While Triple-A Louisville would seem to be a more likely next destination for Mahle, the Reds could opt to ride the hot hand and find out if he's ready to help out now.
Andrew Moore, SP, Seattle Mariners (Double-A Jackson) 
It was Chase De Jong who was given the first crack at Felix Hernandez's rotation spot and, based on the results (2.2 IP, 6 ER, 9 H), he might not get another start anytime soon. There are some decent options in Triple-A with MLB experience, including Chris Heston and Christian Bergman, but their best answer for some rotation stability could be a level below.
Since a promotion to Double-A Jackson last May, Moore has allowed more than two earned runs in only six of 24 appearances (23 starts) and has pitched at least six innings in fourteen of those games. That rare combination of consistency, durability and efficiency is why the 22-year-old right-hander could make a successful jump into the Major League rotation.
Ryan O'Hearn, 1B, Kansas City Royals (Triple-A Omaha)
Despite nine straight losses and an MLB worst 7-16 record, it's probably a bit too early to write off the Royals and deem them "sellers" in early May. Even if they were, they'd have a difficult time finding a good deal for struggling first baseman Eric Hosmer, who has two extra-base hits—one double and one triple—and a .573 OPS. That doesn't mean it's too early to get a look at his possible successor, O'Hearn, who had a .312/.361/.571 slash line, five homers and 10 multi-hit games in April.
Brandon Moss has shown some signs of life as of late (4-for-12, 2 HR in last three games), but he's been a disappointment with a .617 OPS and 24 strikeouts in his first 68 plate appearances. Signed to a two-year, $12MM deal in the offseason, he's not in danger of losing his roster spot, but he could lose at-bats to the left-handed hitting O'Hearn until Hosmer is traded.
"Knocking Down the Door" is a weekly feature that identifies minor leaguers who are making a case for a big league promotion.
Photos courtesy of USA Today Sports Images.