This week's installation of "Knocking Down The Door" includes two of the best middle infield prospects in baseball, a 22-year-old first baseman with a .404 OBP in Triple-A, and a pair of starting pitchers who combined for 23 strikeouts in their last start.
Jacob Faria, SP, Tampa Bay Rays (Triple-A Durham)
Despite not making it through the fifth inning in his latest start, the 23-year-old Faria has likely propelled himself to the top of the Rays' "next in line" spot in the starting rotation. Striking out 13 hitters while recording 14 outs does tend to get a pitcher noticed, as will his overall numbers on the season (3.47 ERA, 3.7 BB/9, 14.4 K/9).
Coincidentally, there is a spot open after Blake Snell was optioned to Triple-A over the weekend. The Rays will certainly discuss whether Faria can have more success than the inconsistent and inefficient Snell, who has completed six innings only six times in 27 MLB starts. Prior to his 108-pitch, 4 2/3-inning outing on May 10th, Faria had back-to-back six-inning starts in which he threw 89 and 91 pitches, respectively, while allowing only two runs with one walk and 17 strikeouts. That should help his cause.
—
Ronald Guzman, 1B, Texas Rangers (Triple-A Round Rock)
Mike Napoli's four homers and two doubles over a 10-game span to start the month, as well as the team's recent six-game win streak, should at least temporarily halt any talk of a lineup shakeup. However, Triple-A first baseman Ronald Guzman hasn't slowed down one bit, and Napoli is still just 6 for his last 34 with with an overall season slash line of .165/225/.353. Even for a well-respected veteran with a strong track record, that's not going to cut it for much longer.
The left-handed hitting Guzman struggled after a late-season promotion to Triple-A in 2016, but he's having no such trouble this time around. After a multi-homer game on Sunday, the 22-year-old is slashing .343/.404/.518 with five homers, five doubles and two triples in 36 games with Triple-A Round Rock.
—
Yoan Moncada, 2B, Chicago White Sox (Triple-A Charlotte)
The White Sox could have a lineup spot available after optioning designated hitter Cody Asche to the minors today. The corresponding move is a reliever, but that could be temporary with the team possibly calling up another position player in the near future. A pair of candidates, Nick Delmonico, a Knocking Down The Door pick from three weeks ago, and Danny Hayes, haven't hit much this month and Triple-A Charlotte's two most productive hitters, Kevan Smith and Willy Garcia, are already in the Majors. Would they promote top prospect Moncada just days after general manager Rich Hahn shot down the idea? It wouldn't be the first time a team has misled the media on a player move or simply just changed their mind.
The 21-year-old Moncada is still striking out at an alarming rate (42 K in 153 PAs) and was overwhelmed in a late-season stint with the Red Sox in 2016. But he's also putting up huge numbers in Triple-A (.333/.405/.511 with six homers, four doubles and 10 stolen bases) and his plate discipline has improved drastically this month. He had 10 walks and 30 strikeouts in April; he has seven walks and 12 strikeouts in May.
At this point, Moncada's free agency has already been pushed back another season—he won't be eligible until after the 2023 campaign, at the earliest. Calling him up now, or in the near future, would allow him to gain some valuable experience while possibly providing an offensive spark for a team that has probably been more competitive than many expected.
—
Amed Rosario, SS, New York Mets (Triple-A Las Vegas)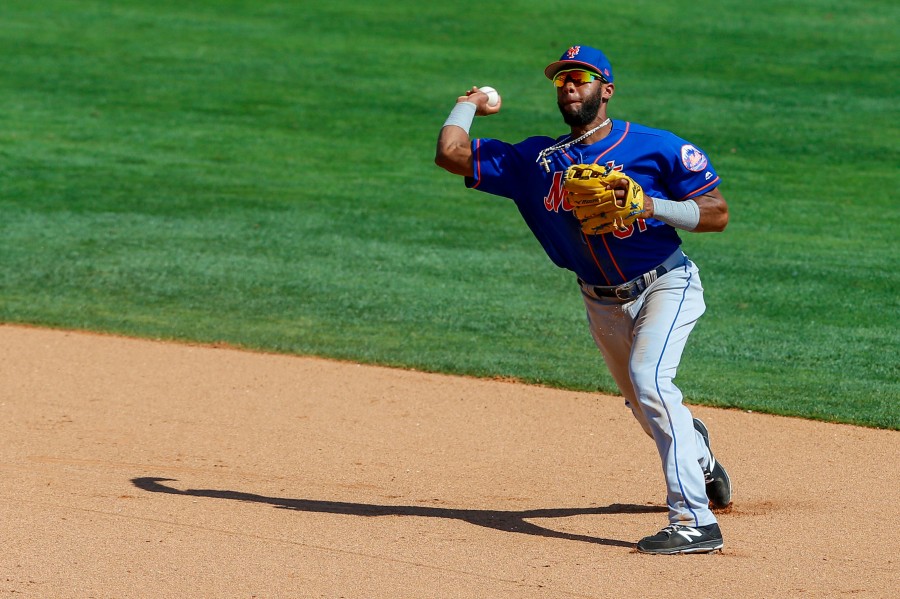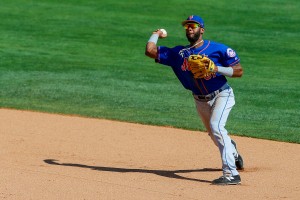 Asdrubal Cabrera's torn thumb ligament could send him to the disabled list at some point, maybe even today, which could prompt Rosario's immediate call-up. Let's be clear, though. The 21-year-old shortstop has done everything in his power to warrant the promotion and a good argument could be made even if Cabrera was healthy.
After all, the defensive-savvy Rosario is knocking the cover off of the ball in his first Triple-A stint—.359/.401/.493 with two homers and 11 doubles—and this struggling Mets team could use all the help it can get.
—
Lucas Sims, SP, Atlanta Braves (Triple-A Gwinnett)
The Braves' successful finish to the 2016 season—they won 35 of their last 62 games—had some fans thinking playoffs in 2017. Instead of taking a chance on their unproven young pitching prospects to fill out the MLB rotation, the Braves added three veteran starters over the offseason: Bartolo Colon, R.A. Dickey and Jaime Garcia. This was not a bad decision, as they didn't break the bank for free agents Colon or Dickey and they give up elite prospects to acquire Garcia. However, things are going poorly. The Braves are 13-21 and 9.5 games behind the 1st place Nationals — and we could still see a youth movement in Atlanta before long.
Sims, the 21st overall pick in the 2012 draft, is leading the charge. The 23-year-old lowered his ERA to 2.16 after tossing two-hit ball over 6 2/3 scoreless innings with a walk and 10 strikeouts in his last start. In 50 Triple-A innings last season, he had a 7.56 ERA with 10.1 H/9, 6.7 BB/9 and 10.4 K/9. In 41 2/3 innings in 2017, the right-hander has a 5.4 H/9, 1.9 BB/9 and 9.1 K/9. That's what's called "making the proper adjustments".
—
"Knocking Down the Door" is a weekly feature that identifies minor leaguers who are making a case for a big league promotion.
Photos courtesy of USA Today Sports Images.