The 2017 debut of "Knocking Down The Door" is here!
Over the next four months, I will be identifying Minor Leaguers who I believe are putting themselves in position to earn a big league call-up in the near future. In some cases, they get the call before the article is even published. In many others, they end up staying in the Minors for one reason or another and end up on my All-Snub team.
Here's a look at six Minor Leaguers who are currently "Knocking Down The Door" to the Major Leagues.
Nicky Delmonico, 3B/1B, Chicago White Sox (Triple-A Charlotte)
In what was a heated spring competition to become the team's designated hitter versus right-handed starting pitching, the White Sox went with the known commodity, former Phillie Cody Asche, over fellow lefty batters Delmonico and Danny Hayes. But with Asche's subpar big league track record—he posted a .669 OPS in 371 games before the Phillies non-tendered him this past offseason—he wasn't going to enter the season with much of a leash. And after a 2-for-35 start with the White Sox, his opportunity could be coming to and end.
Delmonico, a former 6th round draft pick of the Orioles who was traded to the Brewers in 2013 and released prior to the 2015 season, resurrected his career with a breakout 2016 season with the White Sox (.837 OPS, 17 HR, 30 2B between Double-A and Triple-A). While he fell short of making the 2017 Opening Day roster despite an impressive spring, he has continued to make noise down in Triple-A, where he's slashing .328/.397/.492 after a 10-for-18 week in which he walked twice and struck out just one time. The 24-year-old will get a shot at some point in 2017 and it wouldn't be a surprise if it happened before the end of April.
Jonathan Dziedzic, SP, Kansas City Royals (Triple-A Omaha)
Barring injuries, cracking a spot in the Royals' rotation will be no easy task in 2017. Even No. 5 starter Nathan Karns, who has a career 4.53 ERA and a Minor League option remaining, should have enough job security to get him through a few bad starts. But pitching well out of the Triple-A rotation, as the lefty Dziedzic has done through four starts, will not go unnoticed.
With a 1.09 ERA, two walks and 23 strikeouts in 24.2 innings pitched, the 26-year-old Dziedzic is putting himself in position to be next in line for a big league rotation spot. Whether that happens in the near future could depend on Karns, who was knocked around in his last start (4.2 IP, 6 ER, 4 HR). The Royals could also decide that Karns is a better fit out of the bullpen, an idea that has been floated around occasionally over the past few years as he's struggled with consistency during stints with the Rays and Mariners, which would open the door for a deserving candidate like Dziedzic.
Dinelson Lamet, SP, San Diego Padres (Triple-A El Paso)
After the Padres re-signed Clayton Richard this past offseason and filled out their rotation with three other veteran starters, the big league ETA for rookies like Lamet and Walker Lockett was seemingly pushed back to at least the 2nd half of 2017. But with the aforementioned veterans each pitching well early on and teams with playoff aspirations already in need of rotation help—the Braves traded Jhoulys Chacin to the Angels after five starts in 2016—there's a decent chance that a rotation opening will be created by an early-season trade.
Allowing only one run over his first three starts, including a 13-strikeout performance on April 20th, will also help Lamet's cause as he battles Lockett in a race to the Padres' rotation. After throwing 150 innings between High-A, Double-A and Triple-A in 2016, the 24-year-old Lamet should be ready to take on 20+ starts in the Majors this season.
Ketel Marte, SS, Arizona Diamondbacks (Triple-A Reno) 
Last offseason's five-player trade between Arizona and Seattle has swung heavily in the Mariners' favor early on. Surprisingly, that doesn't have much to do with the players who were considered to be the key components of the deal.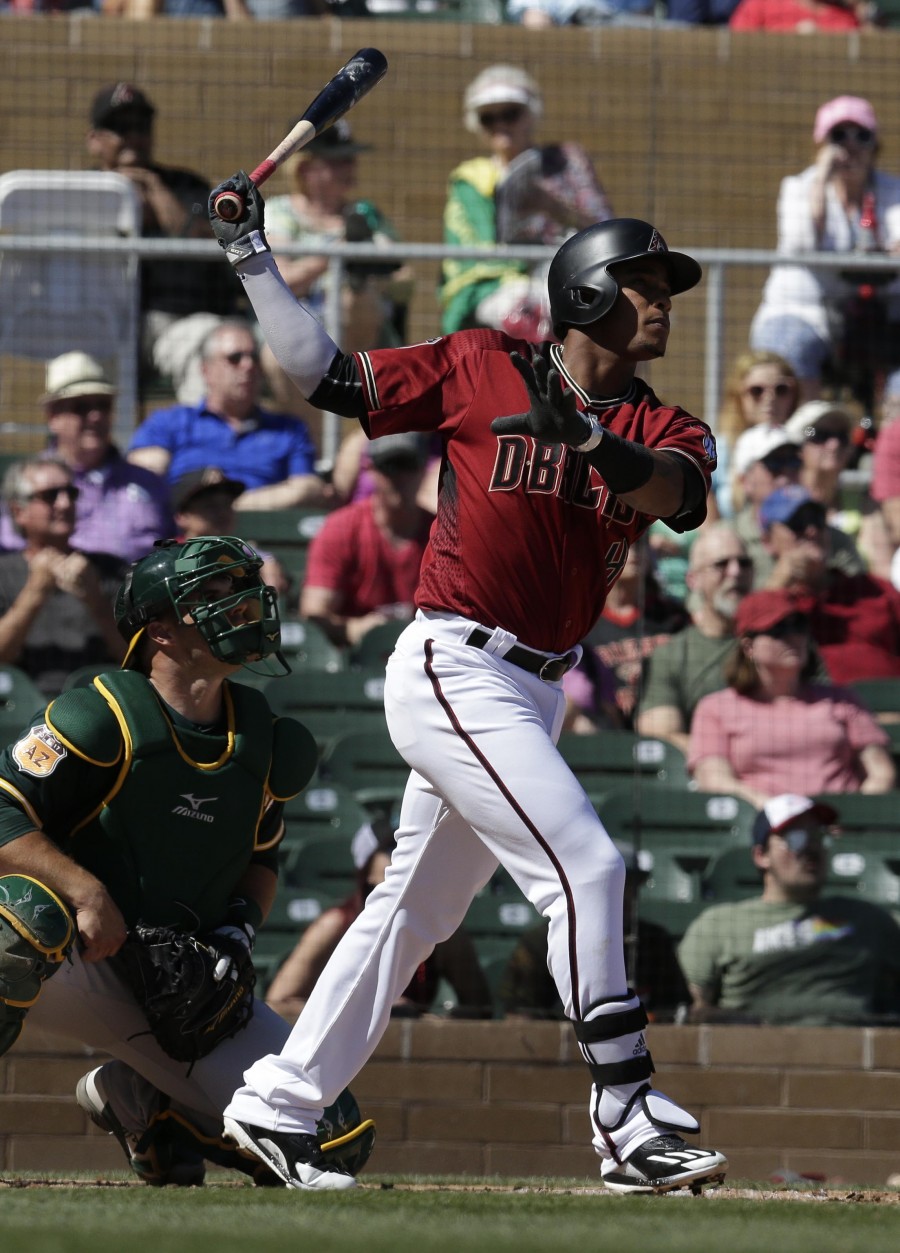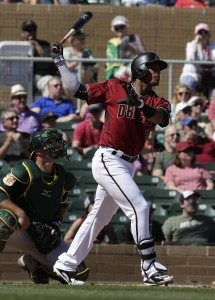 Taijuan Walker has been decent in his four starts for the Diamondbacks, while Jean Segura landed on the disabled list after 35 plate appearances for the Mariners. It's outfielder Mitch Haniger, acquired with Segura and lefty reliever Zac Curtis, who is emerging as an MLB star (1.020 OPS through his first 20 games) and, therefore, making the trade seem a bit lopsided.
The Diamondbacks' hopes of balancing things out some could ride on Marte, the 23-year-old shortstop who failed to live up to big expectations with the Mariners in 2016. While the versatile Chris Owings and light-hitting defensive whiz Nick Ahmed keep the spot warm in the big leagues, Marte is doing all he can to make his way back to the Majors. In the midst of an 11-game hitting streak—he's had at least one hit in 16 of 17 games—the switch-hitter is slashing .419/456/.459 with three stolen bases, five walks and five strikeouts.
Nick Pivetta, SP, Philadelphia Phillies (Triple-A Lehigh Valley)
There's no guarantee that Pivetta will be joining the Phillies on Wednesday to replace the injured Aaron Nola, but he is in line to pitch—his last start with Lehigh Valley came on April 20th—he's already on the 40-man roster and he's been one of the most dominant pitchers in the Minor Leagues in 2017. We'll have to call this pick my "uncontested layup" of the week.
Acquired in the July 2015 deal that sent Jonathan Papelbon to the Nationals, the 24-year-old Pivetta has separated himself early on from a talented group of Triple-A rotation-mates with three terrific starts, the most recent being a six-inning, 11-strikeout performance.
Dwight Smith Jr., OF, Toronto Blue Jays (Triple-A Buffalo)
The Blue Jays might not have a prospect capable of jump-starting their struggling offense at this point, but that doesn't mean help isn't on the way. Smith, the 53rd overall pick in the 2011 draft, has quietly made his way to Triple-A without putting up huge numbers or attracting much attention. But now that he's one level away from the Majors, the left-handed hitting Smith is heating up at what could be just the right time.
Through his first 15 games, the 24-year-old has slashed .333/.403/.537 with three homers, three stolen bases, seven walks and nine strikeouts. He reached base in 12 of his 23 plate appearances last week while striking out only twice. Personally, I hope he gets the call on May 1st, which would be the 28th anniversary of his father's MLB debut with the Cubs. Dwight Smith Sr. finished 2nd in Rookie of the Year voting in 1989.

"Knocking Down the Door" is a weekly feature that identifies minor leaguers who are making a case for a big league promotion.
Photos courtesy of USA Today Sports Images.