TODAY: The deal is official, with both clubs announcing it. For Detroit, catcher John Hicks and righty Joe Jimenez will come up to fill the roster openings.
YESTERDAY, 11:45pm: The sides have completed the medical review, though an announcement is still forthcoming, per Anthony Fenech of the Detroit Free Press (Twitter links).
10:55pm: The Cubs are finalizing a deal to acquire two more pieces for the stretch run. If the swap is finalized, both southpaw reliever Justin Wilson and catcher Alex Avila will reportedly head from the Tigers to Chicago in exchange for infielder Jeimer Candelario and young shortstop Isaac Paredes, along with cash or a player to be named later.
[RELATED: Updated Cubs & Tigers Depth Charts]
Of course, the Chicago (N.L.) farm has been raided of late, with numerous talented players streaming onto the MLB roster as well as to other organizations. The Cubbies are pushing the pedal to the floor once again, hoping to capitalize on a wave of momentum coming out of the All-Star break that has swept the defending World Series champs back into the NL Central lead.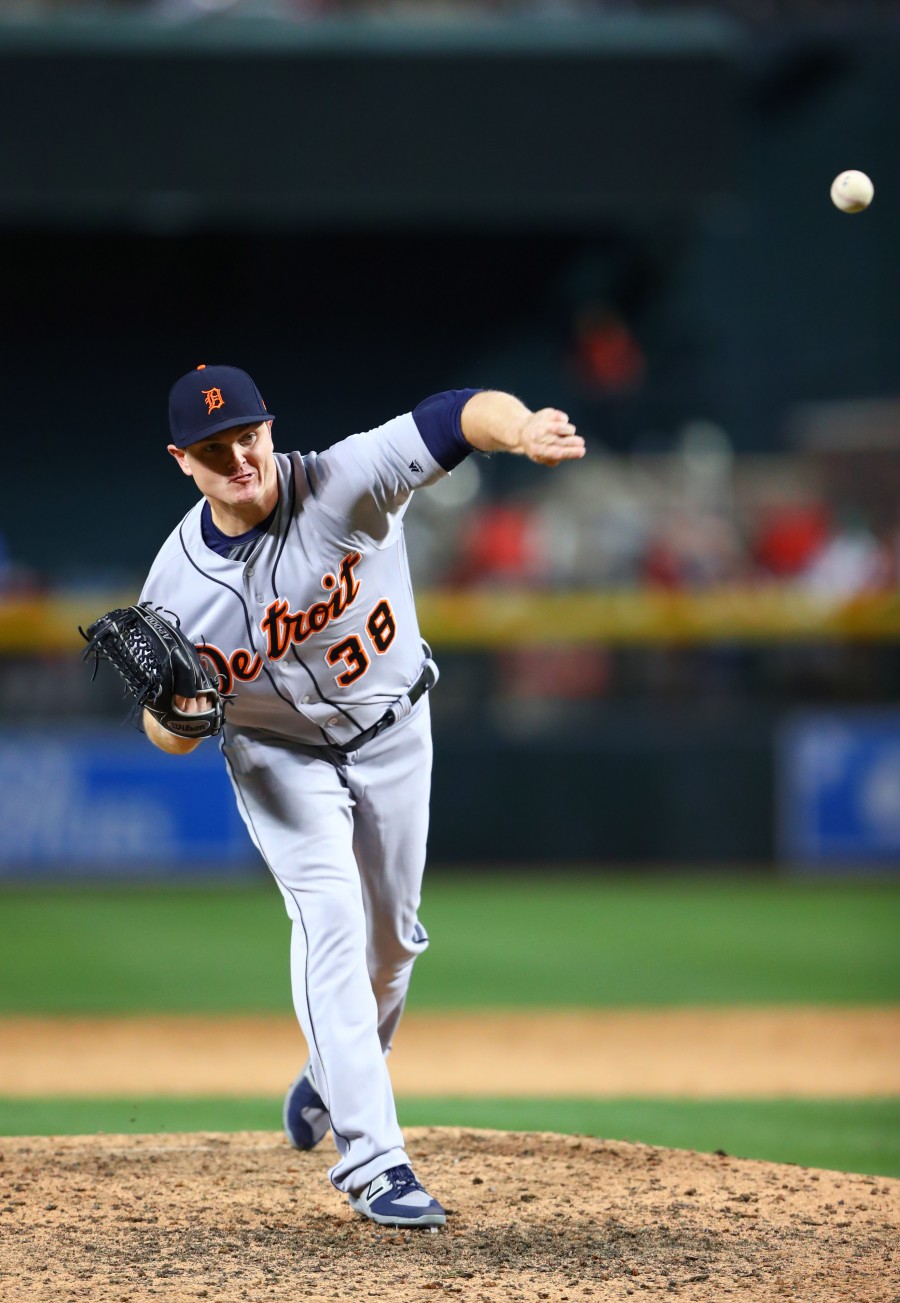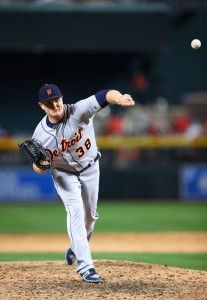 Though Wilson has perhaps elevated his profile this year, owing to a move into the ninth inning for the Tigers, he hasn't really changed his baseline performance level. He still works off of a mid-to-upper-nineties heater and is generally slightly more successful against right-handed hitters than lefties. And ERA estimators still value him as a low-to-mid-3's performer.
That said, there are some notable changes. Through 40 1/3 innings this year, Wilson carries a career-high 14.3% swinging-strike rate and has averaged 12.3 K/9 — well over any prior full-season mark. He's also allowing more walks (3.6 BB/9) and home runs (1.12 per nine) than usual, with less grounders (38.4%) than ever before. A general shift northward with his pitch location seems to explain the differences, though it's hard to say it has made him a materially better pitcher.
Regardless of whether one prefers the Wilson of old or the current iteration, he looks to be a high-quality reliever at a bargain rate. He'll step into a setup role alongside righties Carl Edwards, Koji Uehara, Pedro Strop, and Hector Rondon. Chicago currently features two other southpaws, Brian Duensing and Mike Montgomery, with the former likely continuing to function as a lefty specialist and the latter as a long reliever. That said, Wilson makes for a ninth reliever when right-handed Justin Grimm is counted, so it seems someone will need to depart the active roster. Edwards and Grimm are both optionable, but the latter is likeliest to go given his struggles this year; his 40-man spot could also be in jeopardy.
Wilson will take home just $2.7MM this year and comes with another season of arb control. Though he'll surely command a healthy raise, particularly given that he has picked up a few saves in Detroit, Wilson will promise to deliver surplus value over his salary in 2018 as well.
Not to be lost in the shuffle is Avila, who is putting on his best season since 2011 at thirty years of age. He'll represent a quality option to share time with young stalwart Willson Contreras for the remainder of the year while Victor Caratini goes back down to finish his development at Triple-A. Over 263 plate appearances thus far in 2017, Avila owns a .271/.392/.472 batting line. While he has benefited from a .375 BABIP, Avila has traditionally carried lofty batting averages on balls in play. And he has finally returned to the power he showed as a younger player (11 home runs, .202 isolated slugging) while continuing to carry an outstanding walk rate.
Avila delivered plenty of value to the Tigers for the one-year, $2MM contract he signed over the winter after dealing with health problems in recent campaigns. That deal, of course, was agreed to with his father — Tigers GM Al Avila, who also engineered this swap. Whether the elder Avila can pull off any further trades before tomorrow's deadline remains unclear, but this is another meaningful deal for an organization that hopes to get younger and trim some salary before the start of the 2018 season.
The aim in Detroit, of course, is to field a contender in the relatively near term without requiring the kind of budget-busting expenditures that had become commonplace in recent seasons. Finding affordable, controllable asset is the key to such an undertaking, and Avila will hope he can accmplish that here.
Candelario currently sits just inside the top 100 prospects leaguewide, according to MLB.com, which calls him a serviceable defender at third who can be a quality offensive threat. He's also ready to contribute in the majors right now, having briefly cracked the bigs in each of the past two seasons. The 23-year-old owns a .266/.361/.507 slash through 330 Triple-A plate appearances this year.
While Candelario may be seen by some as the headliner, Baseball America recently tabbed the 18-year-old Paredes as the better prospect among the two, reflecting that outlet's lower grade on the former and higher grade on the latter. A well-regarded defensive shortstop from Mexico, Paredes has slashed .261/.341/.399 with seven home runs this year through 380 plate appearances at the Class A level.
This transaction puts down a notable market marker with several other top lefties still available via trade. Zach Britton of the Orioles is more expensive and comes with equivalent control rights to Wilson, though perhaps Baltimore will hold out for a greater return given Britton's sheer excellence over the prior two seasons. And the Padres are said to be placing a big asking price on Brad Hand, who comes with an additional season of control and has emerged as a top-quality reliever.
Jon Heyman of Fan Rag first said a deal was close (via Twitter), after Joel Sherman of the New York Post tweeted the Cubs were "closing in" on Wilson and that Candelario may be involved, with USA Today's Bob Nightengale (Twitter link) confirming Candelario's inclusion. MLB.com's Mark Feinsand noted Avila's involvement on Twitter, with Ken Rosenthal saying he would indeed go to Chicago (via Twitter). Bruce Levine of 670theScore.com reported the inclusion of Paredes on Twitter. Anthony Fenech of the Detroit Free Press tweeted the cash/PTBNL detail to complete the prospective swap, with Heyman tweeting its finalization.
Photo courtesy of USA Today Sports Images.