SATURDAY: The Dodgers have agreed to take on some of the salary on what's left of Granderson's contract, Andy McCullough of the Los Angeles Times tweets. The Mets will pay "more than half" of the $3.5MM or so remaining, per Jon Heyman of Fan Rag. Some of that cash could flow back to the Mets if the two sides can't agree on a player to be named later, Bill Plunkett of the Orange County Register tweets. [Note: the sides eventually did agree on a PTBNL.]
FRIDAY: The Dodgers have officially struck a deal to land outfielder Curtis Granderson from the Mets for cash or a player to be named later. Granderson took the second spot on MLBTR's list of the top 25 August trade candidates earlier this evening; now, he's headed out west in search of a ring.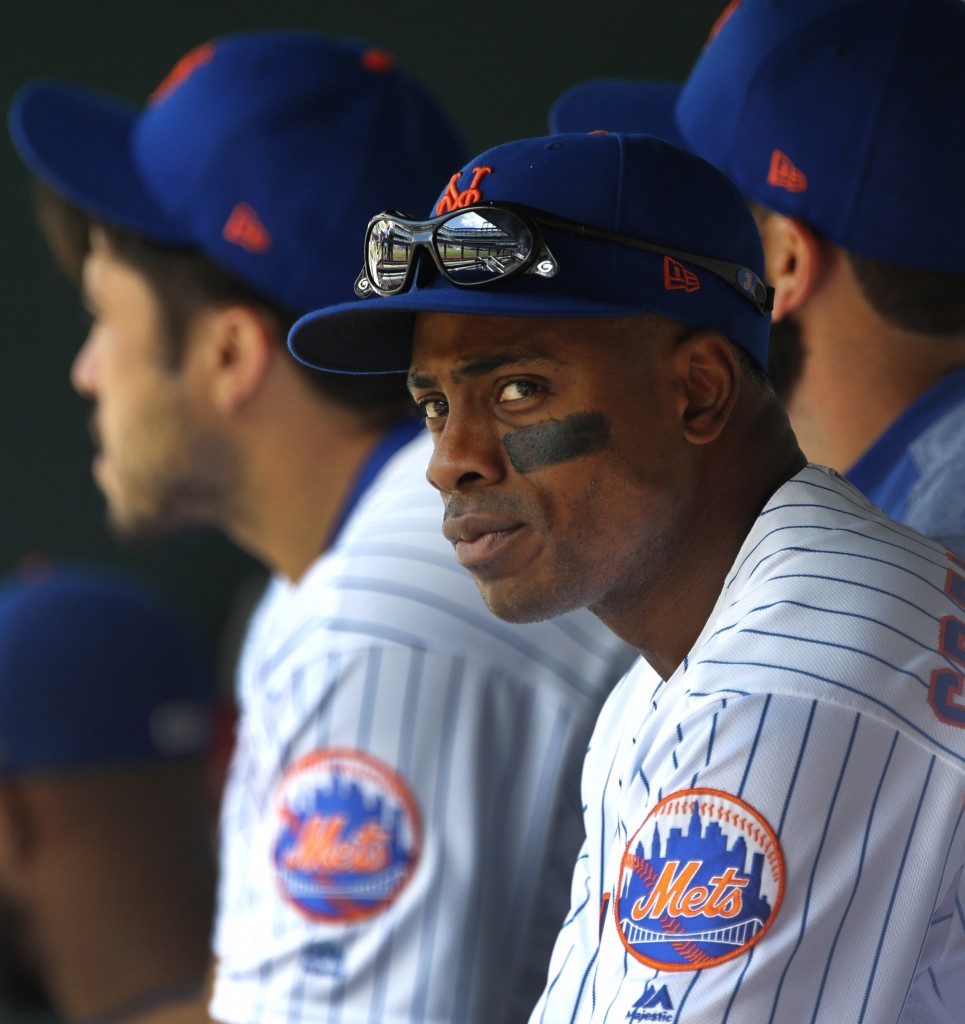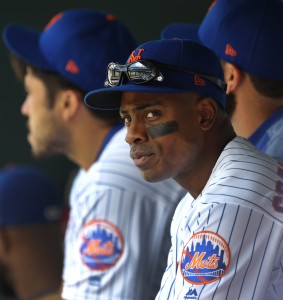 While the Dodgers are more likely to break the all-time single-season record for wins (116) than they are to lose the NL West lead, the club has not stopped adding talent. Granderson joins recent acquisitions Yu Darvish, Tony Watson, and Tony Cingrani in bolstering an already-loaded roster.
Granderson, 36, gives the Dodgers yet another interesting piece to work with. The timing of his addition is particularly notable given that Los Angeles just welcomed veteran first baseman Adrian Gonzalez back from the DL, which seemingly left breakout young star Cody Bellinger slated for at least some additional time in the outfield. Then again, it may turn out that Gonzalez will function mostly as a bench bat.
Both Gonzalez and Bellinger hit from the left side, as do Granderson and the struggling Joc Pederson. It remains to be seen how things will be sorted, but this move could push Pederson out of his semi-regular role in center. Regardless, Dodgers skipper Dave Roberts will have options. The club has three right-handed hitters capable of playing the outfield in Yasiel Puig, Chris Taylor, and Enrique Hernandez — the latter two are also infield options — so there are loads of different ways the team can line up depending upon the situation.
Despite his age and early-season struggles, Granderson is a significant addition. he has destroyed opposing pitching to the tune of a .273/.395/.596 slash in his last 250 trips to the plate. It doesn't hurt that he's still capable of manning center field, giving an alternative to Pederson. It's worth noting that, like Pederson, the new addition has been far more effective this year (and over his career) when hitting with the platoon advantage. The Dodgers will surely continue to mix and match heavily.
It's not yet clear how the teams have sorted out the remainder of Granderson's $15MM salary — just under $4MM of which remains to be paid. He had previously cleared revocable waivers. It's worth noting, too, that the move seemingly makes it unlikely that the Dodgers will end up assigning a significant role to veteran Andre Ethier when he finally returns later in the year. Los Angeles also announced that it designated righty Dylan Floro for assignment to open a 40-man spot for the addition of Granderson.
For the Mets, the swap brings an end to a productive four-year tenure for Granderson. He joined the team on a four-year, $60MM pact and largely performed to expectations after a middling first year. All told, he produced a .239/.341/.444 slash with 95 long balls over his time with the Mets — while also serving as a respected clubhouse member through occasionally tumultuous times.
This move is the latest in a string of transactions that the Mets have undertaken to clear the decks on a losing campaign. Prior swaps have seen Lucas Duda, Jay Bruce, Neil Walker, and Addison Reed depart — bringing quite a bit of cost savings and some lower-level prospects in return. All of those players, of course, were pending free agents, so it made little sense to hold onto them with no hope of reaching the postseason. It is still possible the Mets could make another move or two, with catcher Rene Rivera reportedly a candidate to move in the near term and infielder Asdrubal Cabrera taking the top spot on our aforementioned list of possible trade candidates.
Craig Minervini of FOX Sports Florida (via Twitter) had suggested Granderson was close to changing hands. MLB.com's Anthony DiComo first reported the swap (Twitter links). 
Photo courtesy of USA Today Sports Images.