At the All-Star break in mid-July, the American League MVP looked as if it would belong to Yankees right fielder Aaron Judge at season's end. The hulking rookie laid waste to opposing pitchers over the season's initial three-plus months, slashing an astounding .329/.448/.691 with 30 home runs and an absurd .362 ISO in 366 plate appearances. He then completed a storybook first half with an awe-inspiring showing at the home run derby. But in Yankees terms, the strikeout-prone Judge has been more Maas than Ruth in the second half, having batted an unimpressive .176/.333/.345 with seven homers and a nearly 200-point ISO decline (.169) in 147 trips to the plate. Both Judge's Jekyll-and-Hyde routine and sustained excellence from other first-half stars have combined to make the AL MVP race a compelling one as the 2017 season nears its conclusion. The front-runners are…
5.) Aaron Judge, RF, Yankees: As wretched as Judge's production has been over the past month-plus, the Yankees and their fans certainly would have signed up for his cumulative output entering the season. An AL Rookie of the Year shoo-in, Judge leads his league in homers (37) and ranks second among qualified hitters in fWAR (5.8), wRC+ (160) and ISO (.300). So, while the second half has been one to forget for Judge, he's still on the short list of premier players in the AL this year. However, barring a 180-degree turn in September, the negative impression he has left since mid-July is going to weigh on voters' minds and all but take him out of the running to earn the MVP in his first full season.
4.) Corey Kluber, SP, Indians: Not only is the MVP a difficult award for pitchers to win, but Kluber only ranks 28th in the AL in starts (22). The right-hander is behind the 8-ball for multiple reasons, then, though it's hard to argue he hasn't been one of the elite players in the league this season. The 2014 Cy Young winner leads AL starters in rWAR (5.7) and places second in fWAR (5.3), thanks largely to a league-best 2.65 ERA. Kluber's run prevention is mostly the product of incredible strikeout and walk rates (12.26 K/9 and 1.89 BB/9) that each rank second in the AL. He's also averaging nearly seven innings per appearance (152 2/3 frames overall) and has produced 16 quality starts.
3.) Chris Sale, SP, Red Sox: If not for Sale, Kluber would be in the lead for another Cy Young and would be the AL pitcher with the most realistic chance of taking home the MVP this year. But Sale, formerly with the long-struggling White Sox, has carried his track record of superstardom to the contending Red Sox this year and should finally pick up some hardware for his efforts. While the left-handed Sale is second to Kluber in ERA (2.88) and rWAR (5.1) among AL starters, he has a massive fWAR lead (7.4, which also tops all hitters), has tossed nearly 26 more innings (178 1/3, which is first in the AL) and has the league's No. 1 strikeout and walk rates (12.77 K/9, 1.77 BB/9). Kluber's Indians teed off on Sale last week, but that three-frame, six-earned run outing was only the sixth time out of 26 that the Boston ace hasn't recorded a quality start this season.
2.) Mike Trout, CF, Angels: Trout missed all of June and the first week of July with a thumb injury, which is the type of lengthy absence that would've been ruinous to nearly all players' MVP hopes. But there's nothing typical about the 26-year-old Trout, already one of the greatest performers in the history of the sport and someone who arguably deserved the MVP in each of his first five seasons. Trout "only" has two MVPs to his name, though, and odds are that the voters won't be able to overlook the time he missed when choosing a winner this season. That's unfortunate, because even though he's tied for 86th among AL hitters in PAs (385), he trails just two position players in fWAR (5.6) and has a realistic chance to finish first in that category at season's end. A magnificent .318/.452/.646 line, to go with 26 homers and 15 stolen bases, has kept Trout in MVP contention and helped give the Angels a shot at their second playoff berth of his career.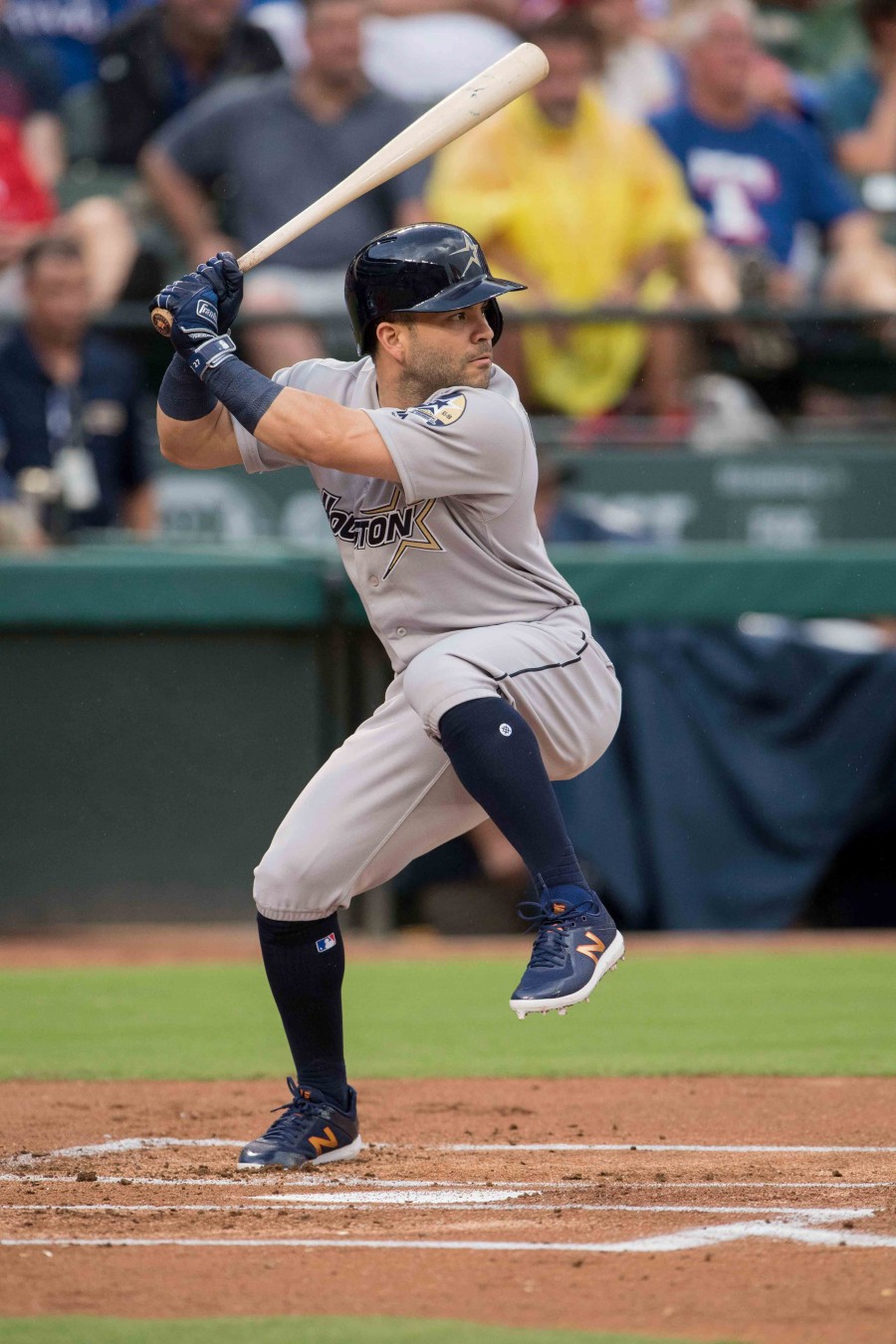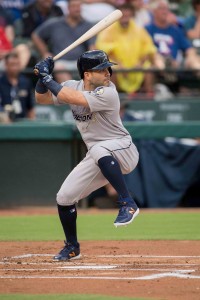 1.) Jose Altuve, 2B, Astros: The diminutive Altuve is the anti-Judge in terms of size and in-season consistency. After hitting .347/.417/.551 in the first half, when the 5-foot-6, 165-pounder lagged a bit behind the 6-7, 275-pound Judge in the MVP race, Altuve has slashed an even better .370/.410/.578 since mid-July. Today's Altuve has opposing pitchers longing for the early career version who packed little punch at the plate and was really only a threat because of his speed.
These days, not only does Altuve continue to terrorize hurlers when he gets on base (29 steals), but he's obliterating his competition in the AL batting title race. Altuve has posted a .356 mark that's 36 points above second place, and he leads qualified hitters in OBP (.415). The formerly powerless Altuve also slugged his 20th homer Sunday, contributing to the AL's fourth-ranked slugging percentage (.565) and a more-than-respectable .209 ISO. All of that adds up to 6.0 fWAR and could lead to top AL honors for the five-time All-Star. Not bad for a once-overlooked Venezuelan prospect who joined the Astros on a $15K bonus 10 years ago.
Photo courtesy of USA Today Sports Images.