Whether Angels left fielder Justin Upton opts out of his contract will serve as one of the most intriguing storylines during the early part of Major League Baseball's upcoming offseason. The same opt-out question applies to Yankees right-hander Masahiro Tanaka, who may have an easier decision than Upton. While Upton has four years and $88.5MM left on his contract, Tanaka's remaining pact consists of fewer years and dollars (three and $67MM, respectively). But that doesn't necessarily make it a slam-dunk call for Tanaka, who, unlike Upton, has had a bit of a rocky season in what could amount to a platform year.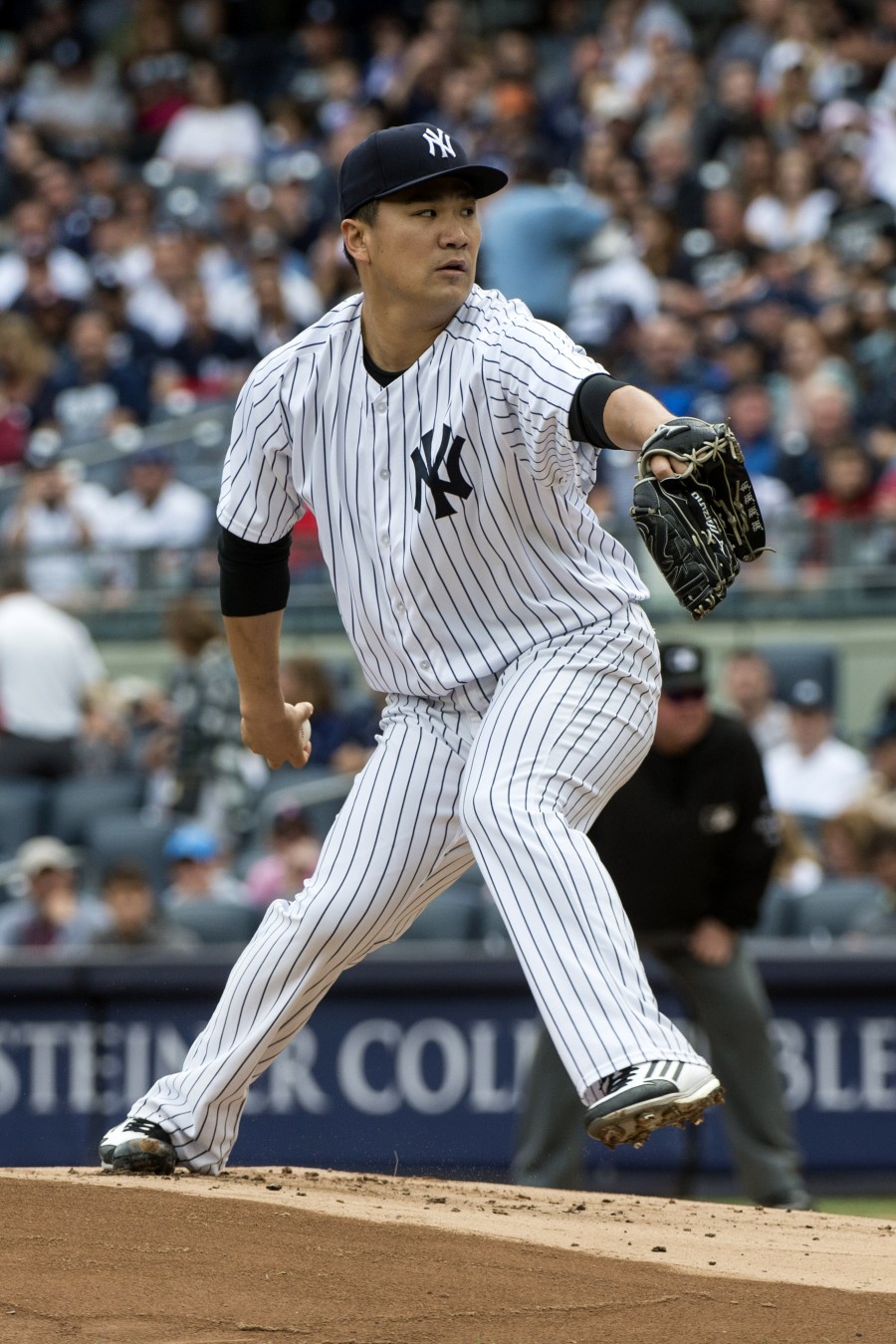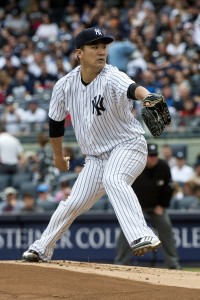 Tanaka, who emigrated from Japan on a seven-year, $155MM agreement in 2014, emerged as a front-end starter in the Bronx from the get-go and entered 2017 off a strong three-season stretch. Over 75 starts and 490 innings, the splitter-loving Tanaka logged a 3.12 ERA with 8.17 K/9 against 1.54 BB/9 and a 47.4 percent groundball rate. The only full-time American League starters to post a better ERA during that span were Corey Kluber, Chris Sale, Felix Hernandez and Garrett Richards, while just nine outdid Tanaka's combined 10.0 fWAR.
Judging solely on fWAR (2.3), Tanaka is having another good season, though the 28-year-old trails 41 other major league starters in that category. Meanwhile, among the 112 hurlers who have thrown at least 100 innings this year, Tanaka is a below-average 73rd in ERA (4.54, tied with fellow opt-out candidate Johnny Cueto).
Fortunately for Tanaka, the run prevention problems he has had in 2017 aren't nearly as dire as they appear. A bloated home run-to-fly ball rate (20 percent, up from 14.1 percent over the previous three years) is the main culprit, but Tanaka has only yielded eight long balls in 78 innings dating back to June 17, when his ERA sat at 6.34 and his HR total was already at 21 through 76 1/3 frames. Since then, Tanaka has notched nine quality starts in 12 outings – including a gem against the Red Sox on Saturday – pitched to a 2.77 ERA and racked up 82 strikeouts against 15 walks. Those are ace-like numbers, and a newfound reliance on his slider is among the reasons for Tanaka's summer success, as FanGraphs' Eno Sarris explained Friday.
Thanks in part to his adeptness over the past month-plus, Tanaka ranks 13th among starters this season in strikeout-walk percentage (18.7), 13th in infield fly ball rate (11.2 percent) and 15th in the grounder department (49.3 percent). Those are all encouraging signs, clearly, as is the fact that his velocity looks normal. Tanaka should hit the 30-start mark for the second straight year, too, which is especially positive for someone who hasn't been the picture of durability during his career. He combined for 44 starts in his first two seasons and has dealt with a laundry list of arm issues over the years, the most serious of which being a partially torn ulnar collateral ligament in his pitching elbow. Tanaka has managed to pitch through the UCL tear over the past couple seasons, though teams could be wary of it in free agency.  As such, it's something Tanaka's going to have to consider when choosing whether to vacate the remainder of his contract.
Should he opt out, Tanaka figures to reject a qualifying offer from the Yankees before officially reaching free agency, which could also negatively affect his market to some degree.  Still, along with a pair of over-30 hurlers in Yu Darvish and Jake Arrieta, Tanaka would be among the most sought-after starters available. And in a league that has seen starters with more questionable track records (Rich Hill, Jeff Samardzija, Mike Leake and Wei-Yin Chen, to name a few) rake in sizable paydays in recent winters, it's reasonable to guess Tanaka will indeed venture to the open market in hopes of outdoing the $67MM he'd make by sticking with his current deal.
(Poll link for Trade Rumors App users)
Photo courtesy of USA Today Sports Images.