The Pirates have announced matching, four-year extensions for both GM Neal Huntington and manager Clint Hurdle. Both are now under contract through the 2021 season; salary terms are unreported.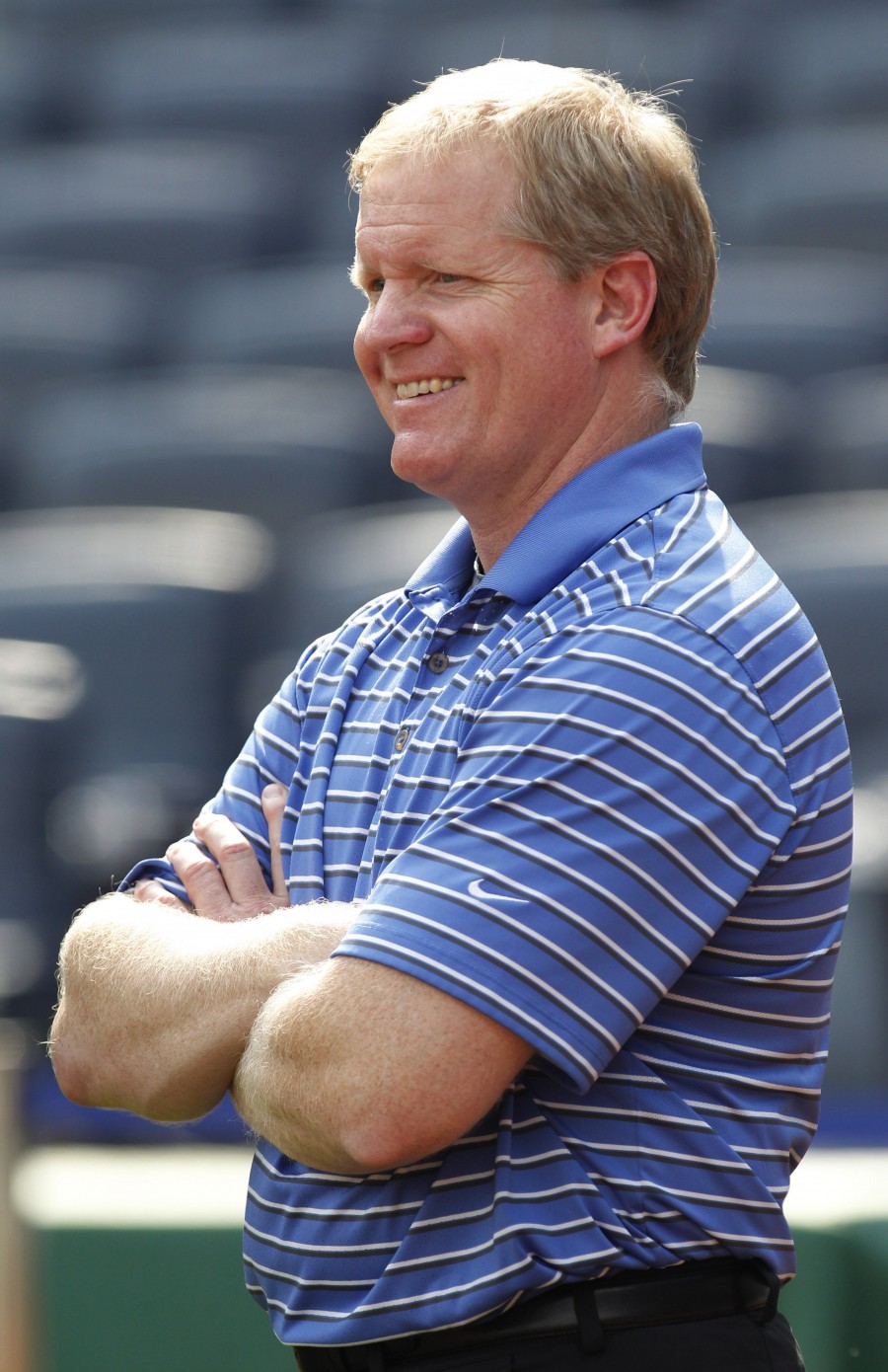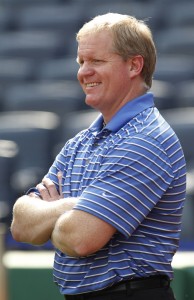 Hurdle's deal was reported yesterday, though Huntington's situation remained unclear. As we covered at the time, both of these key organizational figures were entering an offseason of uncertainty, with the Bucs possessing team options for the 2018 campaign.
Rather than simply taking the one year already contemplated in their prior contracts, Pirates president Frank Coonelly decided to reward both Huntington and Hurdle with yet greater commitments, calling each "selfless leaders who have made us a far stronger organization, both on and off the field." Both had previously worked for one or three-year terms.
Some fans will find some cause for consternation in the timing of the move. After all, the Bucs are again failing to play to expectations after a 2013-15 run of success that reinvigorated hopes and fan interest. And the club has drawn fairly persistent accusations of being unwilling to spend when necessary. Most recently, hackles raised with the club's curious move at the end of August to dump the salary of quality reliever Juan Nicasio. (At least as public perceptions go, it probably doesn't help that Nicasio was claimed by the cross-state-rival Phillies, who had even less reason to pay his salary at this stage of the year.)
Still, it's hard not to credit the work of the Huntington-Hurdle duo. The former came over from the Indians organization in advance of the 2008 season; while it took some time, and awaited the arrival of Hurdle a few years later, the club finally broke its long-running losing streak. Utilizing creative methods worthy of a book, Huntington's front office — with Hurdle chipping in from the clubhouse and dugout — managed to field a roster that won 280 and lost 206 games from 2013 through 2015.
While those teams never advanced in the postseason, and things haven't gone as well since, that doesn't necessarily fall entirely on the shoulders of the GM and manager. The team's exciting trio of outfielders was seen as perhaps the game's best entering 2016; for a variety of reasons, they've combined to put up just 12 WAR over the last two years. Unlike some other organizations that have emerged in recent seasons, too, the Bucs have continued to carry less than $100MM in Opening Day payroll.
While the team has just not quite gotten enough from a variety of spots on the roster, Huntington has done well in acquiring and re-signing Ivan Nova, getting Felipe Rivero for pending free agent Mark Melancon, and acquiring and then extending the solid David Freese (who has been especially important with the unexpected loss of Jung Ho Kang). Every recent move hasn't been a winner — the signings of Daniel Hudson and Ryan Vogelsong, for example — though perhaps the most strident complaints have been about opportunities that may have been missed owing mostly to payroll constraints.
All told, the current roster still holds plenty of talented players on appealing contracts. But some of the organization's biggest stars — McCutchen and Gerrit Cole, in particular — are nearing free-agent eligibility, posing major questions (fraught with complicated baseball and public relations elements) to the front office and ownership group. How the Bucs will navigate the potentially turbulent waters remains to be seen, but the helmsmen will remain the same — albeit now with significant contractual protection to weather any short-term disappointments.
Photo courtesy of USA Today Sports Images.