After a second consecutive 68-94 season, the Cincinnati Reds' rebuilding process still has no clear end in sight. Complicating things further for the organization are the facts that they already owe $68.7MM in guaranteed contracts to five players for the 2018 season, and $56.6MM to four players in 2019. Although the organization has shown a willingness to spend in the past, they aren't exactly a large-market payroll juggernaut, so it stands to reason that the Cincinnati front office is unlikely to spend big across the next two seasons in order to compete for a pennant amidst a highly competitive NL Central division.
Enter Billy Hamilton. A free agent at the end of the 2019 season, the speed demon will probably reach the open market before October baseball returns to Cincinnati. It makes perfect sense, then, that the Reds might seek to explore the trade market for their fleet-footed center fielder.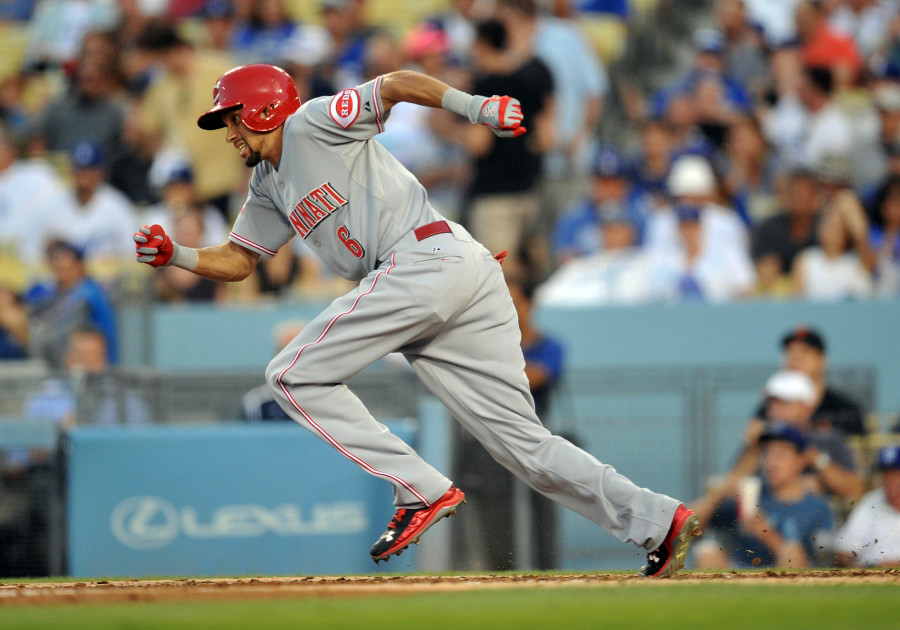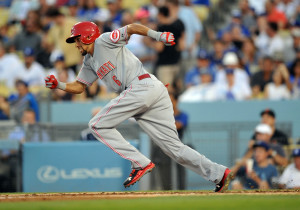 The 27-year old's value is largely tied up in his legs. Statcast's sprint speed leaderboard ranks Hamilton as the second-fastest sprinter in the game (behind Minnesota's Byron Buxton), while Fangraphs rated his defense third-best among qualifying center fielders in 2017. He's stolen at least 56 bases in each of his four full seasons at the major league level, and has routinely created runs by through aggressive base running.
The well-known achilles heel of Hamilton's game has always been his terrible offensive output. Despite tremendous speed down the first base line, Hamilton owns a putrid career .248/.298/.338 batting line across 2,180 plate appearances at the major league level, good for a 71 wRC+ since his promotion in September of 2013.
So, when exploring potential suitors for Hamilton, it makes the most sense to start with teams that have a dire need for a defensive upgrade in center field. It's also worth noting that Hamilton's base running skills aren't as useful to teams that rely heavily on the home run ball, such as the Rays, Athletics and Yankees.
With the above factors in mind, the Giants could be a particularly good match. AT&T Park's outfield is particularly large, making it difficult for their hitters to put runs on the board via the long ball. Hamilton's base running prowess would surely be a great asset to a team that finished dead last in baseball with 128 homers, but ranked 8th-best in contact rate. What's more, San Francisco center fielders ranked as the third-worst defensive group in all of baseball via Fangraphs' defensive metric. Hamilton would provide a considerable upgrade over that of the aging Denard Span.
Similarly, the Dodgers' pitching staff could benefit from having Hamilton manning center field in the pitcher-friendly Dodgers Stadium, with Chris Taylor sliding to second base. The Royals could be on the lookout for a center field option if they don't retain Lorenzo Cain. Hamilton could provide an overall upgrade for the Brewers over the strikeout-plagued Keon Broxton, though they're more likely to see what they have in Lewis Brinson before looking to external options.
Though Hamilton's lifetime fWAR of 10.6 pegs him as only a slightly above-average player for his major league career, his skill set is unique. He could fill a hole for many major league clubs, and there's a good chance he could help fortify the Reds' farm system while they continue to rebuild.
Photo courtesy of USA Today Sports Images