MLBTR is publishing Offseason Outlooks for all 30 teams.  Click here for the other entries in this series.
The 2016 Winter Meetings marked the beginning of a new White Sox strategy: a total rebuild.  Gone are Chris Sale, Adam Eaton, Jose Quintana, Todd Frazier, David Robertson, Tommy Kahnle, Anthony Swarzak, Dan Jennings, Melky Cabrera, and Miguel Gonzalez.  The 2017 team played to their low expectations, but the club's record was an afterthought as the White Sox continued acquiring top-shelf young talent throughout the season.  In terms of trades, most of the heavy lifting has been done as we head into the offseason.
Guaranteed Contracts
James Shields, SP: White Sox responsible for $10MM in 2018 salary as well as $2MM buyout on 2019 option.
Nate Jones, RP: $5.2MM through 2018.  Includes club options for 2019-21.
Tim Anderson, SS: $24.15MM through 2022.  Includes club options for 2023-24.
Arbitration Eligible Players (service time in parentheses; projections via MLBTR contributor Matt Swartz)
Free Agents
[Chicago White Sox Depth Chart; Chicago White Sox Payroll Information]
GM Rick Hahn has executed his plan perfectly so far.  The White Sox were able to give fans a glimpse of the future as Yoan Moncada, Lucas Giolito, and Reynaldo Lopez made their team debuts this summer.  They've got six of the game's top 100 prospects waiting in the wings with Eloy Jimenez, Michael Kopech, Luis Robert, Blake Rutherford, Dylan Cease, and Alec Hansen.  Zack Collins, Dane Dunning, and Carson Fulmer follow on their top prospect list.  And don't forget about Tim Anderson and Carlos Rodon, who have already experienced big league success even if they struggled in 2017.  As the rebuild enters its second offseason, what's left to do on the transaction side?
The White Sox still have two marketable veterans: Jose Abreu and Avisail Garcia.  Both were bright spots on a 2017 club that lost 95 games.  Abreu, 31 in January, experienced a power resurgence on his way to becoming one of the five best-hitting first basemen in the game this year.  The White Sox control him through 2019 as an arbitration eligible player, and MLBTR projects a salary close to $18MM just for 2018.  His price tag could be in the $40MM range for 2018-19.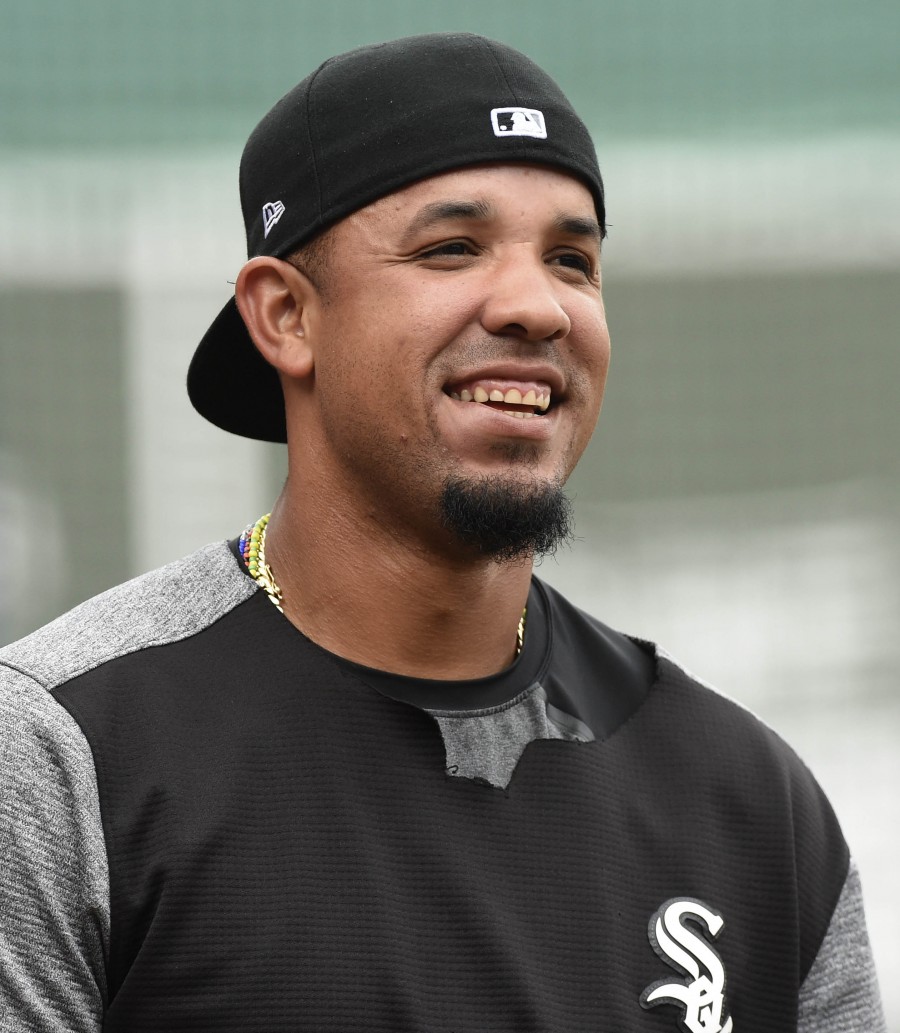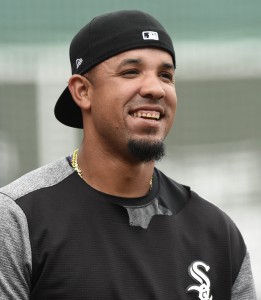 Abreu's rising salary is not a problem for the Sox, who have next to nothing on the books.  If the White Sox entertain trades for Abreu, his salary could take smaller payroll teams out of the mix.  Still, he arguably could be the best hitter on the market aside from J.D. Martinez and will require a much smaller financial commitment than Martinez or fellow first baseman Eric Hosmer.  Abreu also brings reliability that is unmatched by 2017 breakouts like Logan Morrison or Yonder Alonso.
Hahn will likely treat Abreu as he did Jose Quintana last winter: set a price, listen to offers, and hold him if those offers fall short.  Penciling Abreu into the third spot in the order for the 2018 White Sox would likely please fans.  An extension would be pushing too far, however, as Abreu is unlikely to provide surplus value in his age-33 season and beyond.
Right fielder Avisail Garcia is also controlled for two more seasons through arbitration.  He presents a different calculus following a surprising season in which he hit .330/.380/.506.  Garcia, 27 in June, should be in the prime of his career.  He's also less proven than Abreu, having shown a subpar bat until 2017.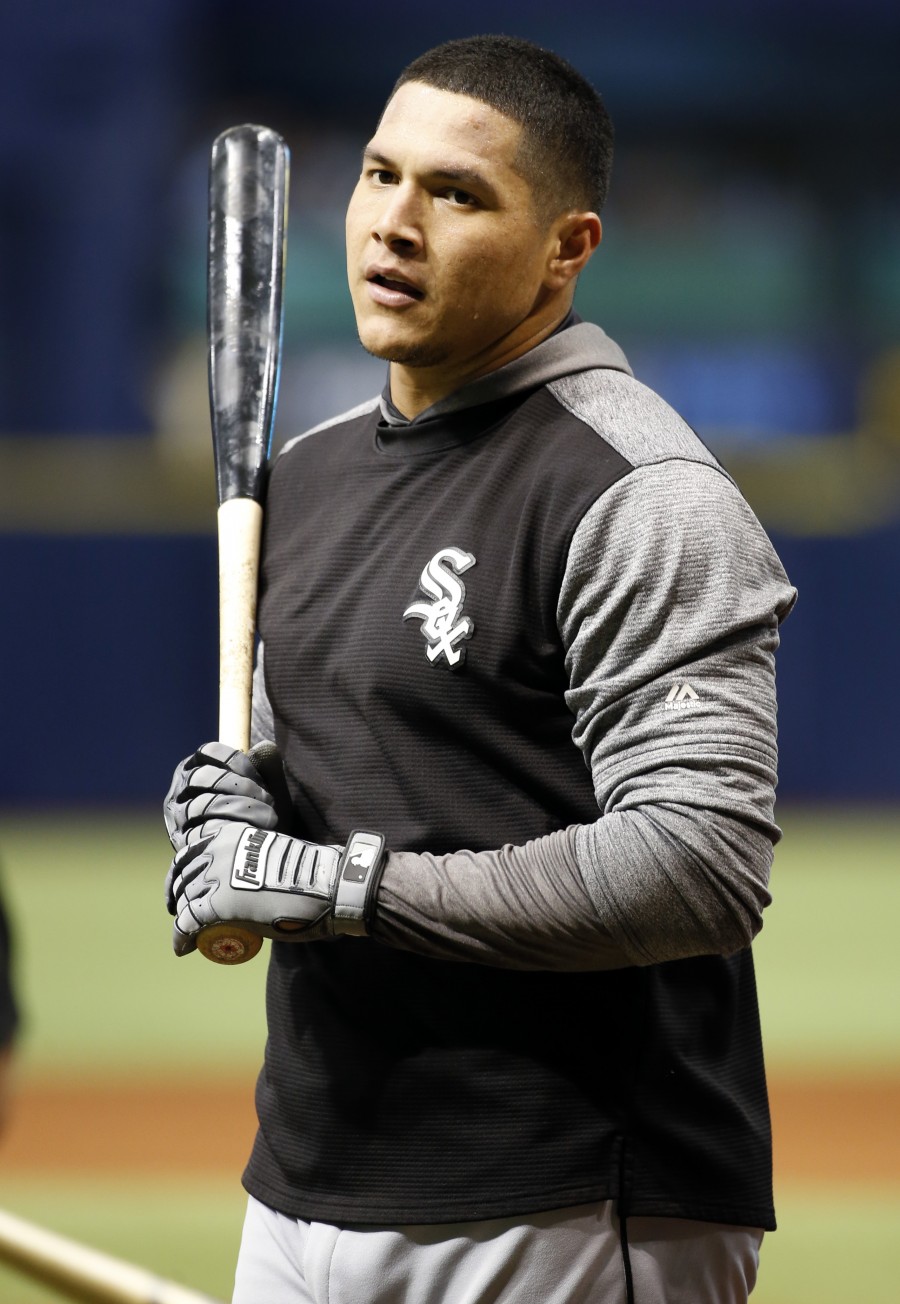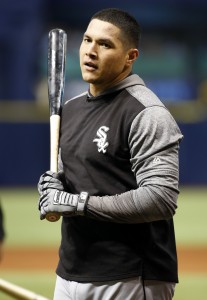 We project Garcia to earn $6.7MM in 2018, so he could be a bargain even though no one expects him to manage a .392 batting average on balls in play again.  South Side Sox notes that Garcia's expected weighted on-base average (found using Statcast data) suggests his new level is that of a well above-average player.  Extending Garcia before he proves himself further could result in a discount for the White Sox, if the player is willing.  If the numbers don't add up for Hahn, Garcia becomes a trade candidate.
Trade chips aside, the White Sox must field a Major League team in 2018.  While the 2017 season was surprisingly fun in spite of the team's record, fans will expect progress in the standings with a more respectable product on the field as the rebuild enters its second phase.
The bullpen is an obvious area for Hahn to address this winter.  Due to the trades of Robertson, Kahnle, Swarzak, Jennings, and Tyler Clippard, as well as injuries to Nate Jones and Zach Putnam, manager Rick Renteria had to survive with perhaps MLB's least recognizable bullpen.  27-year-old Juan Minaya, a waiver claim from last year, was an up-and-down guy for the Sox until late June, and by mid-August he became the team's closer.  30-year-old Gregory Infante signed a minor league deal in January and worked his way into high-leverage innings by season's end.  Most likely, Chicago's bullpen will continue to present great opportunities to the game's reclamation projects, especially after helping Swarzak and Kahnle turn around their careers.  There's room for mid-range additions as well, given the team's sparse payroll commitments.  While Hahn won't be looking at Wade Davis or Greg Holland, the White Sox may add a few veterans in the $3-6MM per year range in addition to a likely significant number of minor league pacts.
The rotation is more settled.  Veteran James Shields will retain a spot in the last year of his contract.  Reynaldo Lopez and Lucas Giolito are in.  Carlos Rodon will claim a spot, but his timetable is wide open currently as he recovers from shoulder surgery.  As MLB.com's Scott Merkin explained in September, Carson Fulmer is a contender for a spot and Michael Kopech will likely make his way up midseason.  There seems to be room for at least one veteran addition, perhaps with last year's $6MM deal with Derek Holland serving as a model.  Free agent reclamation projects include Clay Buchholz, Jeremy Hellickson, Francisco Liriano, Wade Miley, Hector Santiago, and Chris Tillman.
The White Sox may also consider minor additions on the position player side.  After going with Omar Narvaez and Kevan Smith behind the dish this year, the Sox could make a low-key veteran catcher addition from a list of many options.  Leury Garcia showed well as the starting center fielder when he wasn't battling injuries.  Adam Engel and Charlie Tilson will be in the center field mix as well.  Nicky Delmonico had a strong 166-plate appearance debut and should see time at left field and designated hitter.  Yolmer Sanchez could be penciled in at third base with Moncada getting the nod at second and Anderson at shortstop.  While they aren't expected to contend for big names, the White Sox would benefit from adding both outfield and infield depth for 2018.
As Steve Adams outlined last month, the White Sox should consider taking advantage of their low payroll commitment to further boost their prospect stash.  After arbitration raises, the team projects to have around $45MM committed to the 2018 payroll.  Steve named bad contract examples such as Matt Kemp, Nick Markakis, Yasmany Tomas, Jacoby Ellsbury, and Wei-Yin Chen.  The White Sox could agree to take on a contract like that in order to pry young players away from the club that is currently saddled with said contract. In the process, the Sox would also be supplementing their own 2018 team.
With most of the building blocks of the future already in the organization, the next phase of the White Sox rebuild will hinge on player development.  The 2017-18 offseason figures to be much less eventful than the previous one for White Sox fans.  Rick Hahn's work is far from over, but the next White Sox playoff team is starting to come into view.
Photo courtesy of USA Today Sports Images.