The Mariners announced that they've acquired first baseman Ryon Healy from the division-rival Athletics in exchange for right-hander Emilio Pagan and minor league infielder Alexander Campos.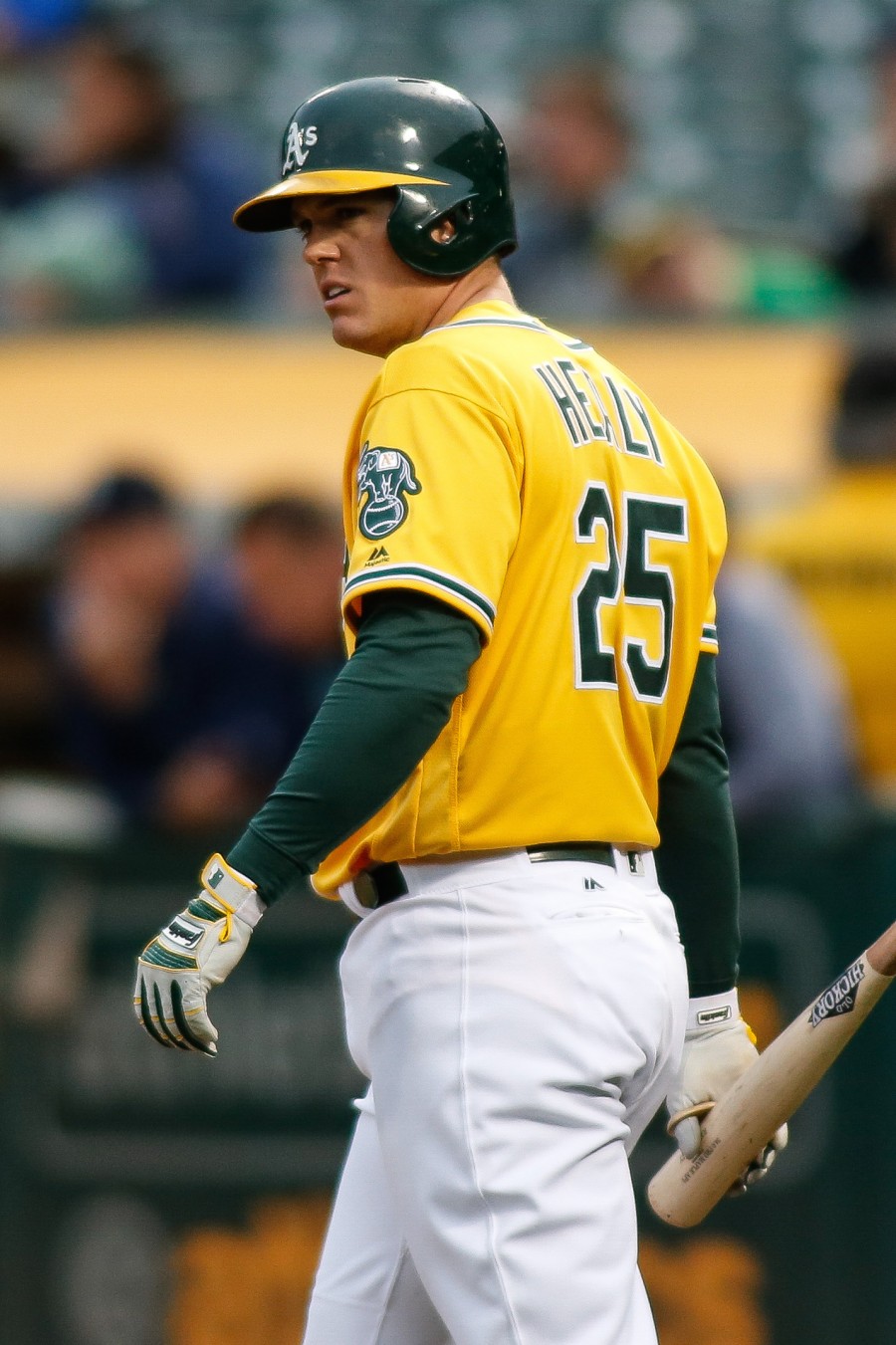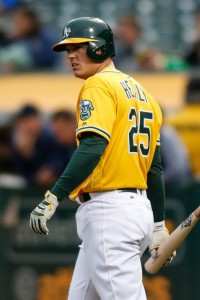 Seattle GM Jerry Dipoto wasted little time in making his first significant move of the offseason, as Healy should now vault to the top of the Mariners' depth chart at first base. Healy's name has been oft-suggested as a trade candidate with the emergence of corner infielders Matt Chapman and Matt Olson in Oakland. Susan Slusser of the San Francisco Chronicle has reported on multiple occasions that the A's would prefer to shift slugging left fielder Khris Davis to DH, and the move of Healy to Seattle allows Oakland to do just that. The A's are reportedly on the hunt for a controllable, right-handed-hitting outfielder this offseason, and there's now a more clear vacancy for them in left field.
That, of course, is not to downplay the value of Healy, who comes to the Mariners with another five years of team control. The 25-year-old has belted 38 home runs through his first 888 plate appearances (221 games) with the A's from the 2016-17 seasons. Healy hasn't shown much plate discipline to go along with that pop (3.9 percent walk rate), but his overall .282/.313/.475 batting line is solid — especially considering the fact that he's played half of his games in the spacious Oakland-Alameda County Coliseum.
[Related: Updated Oakland Athletics Depth Chart and Seattle Mariners Depth Chart]
While Healy originally came to the Majors as a third baseman, he quickly moved across the diamond to first base last season in Oakland after posting poor defensive ratings at the hot corner. He's only played 307 innings of first base in the Majors, though Defensive Runs Saved and Ultimate Zone Rating both peg him at about a run better than average there. Obviously, time will tell whether he's capable of playing a plus first base over the course of a full season, but the Mariners typically place a premium on defense, so it seems that they're confident in Healy's ability to do so for the time being. (Designated hitter Nelson Cruz will be a free agent after this season, so Healy could theoretically slide into that spot next year if his glovework proves to be sub-par.)
"Ryon brings a power bat to our line-up at first base, while providing the flexibility to play third base," said Dipoto in a statement announcing the move. "He adds to a growing core of productive young players who impact our present and future."
The move has further ramifications for the Mariners, who have been linked to both Carlos Santana and Yonder Alonso early in the offseason but now seem largely set at first base. The move also further blocks Dan Vogelbach's path to regular big league playing time, though the 25-year-old still has a minor league option remaining and can also factor in as a bat off the bench and/or a part-time first baseman and DH himself.
Looking to the Atheltics' side of the equation, they'll not only free up a spot for the addition of a new left fielder, they'll add an intriguing big league setup option to their bullpen in the form of Pagan. Set to turn 27 next May, Pagan logged a 3.22 ERA with 10.0 K/9 against 1.4 BB/9 in 50 1/3 innings with the Mariners in 2016 — his rookie season.
Those K/BB numbers are fairly jaw-dropping, though Pagan's value last season was curbed by his susceptibility to home runs. While only 9.5 percent of his fly-balls left the yard for homers (well below the league average), Pagan is such an extreme fly-ball pitcher (22.3 percent ground-ball rate, 56.9 percent fly-ball rate) that he still yielded an average of 1.25 homers per nine innings pitched. Pagan has been a pronounced fly-ball pitcher throughout his minor league tenure, though never quite to that extreme, so it's possible that he could cut back on his home run tendencies a bit moving forward.
Because Pagan didn't even make his big league debut until midway through the 2017 season, he fell shy of a full year of service time. That gives Oakland six years of control over him if he can indeed settle in as a regular in their bullpen. He also has two minor league options remaining, so the A's can freely shuttle him back to Triple-A if he needs additional development time.
As for Campos, the 17-year-old shortstop was rated as the No. 15 prospect in Seattle's farm system per MLB.com's Jonathan Mayo and Jim Callis. Campos signed for a $575K bonus with the Mariners in July 2016 and went on to bat .290/.413/.367 through 254 plate appearances in the Dominican Summer League this past season. Callis and Mayo praise his above-average speed and "advanced defensive skill set" in noting that while he's a long ways from the Majors, he profiles as at least a reserve player with the possibility to grow into more as he continues to add strength and develop his offensive game.
Photo courtesy of USA Today Sports Images.