Carlos Beltran will retire after spending parts of 20 seasons in the Majors, he announced today via The Players' Tribune. The former AL Rookie of the Year and nine-time All-Star won his first World Series championship with the Astros in 2017 and will end a likely Hall of Fame career on that high note.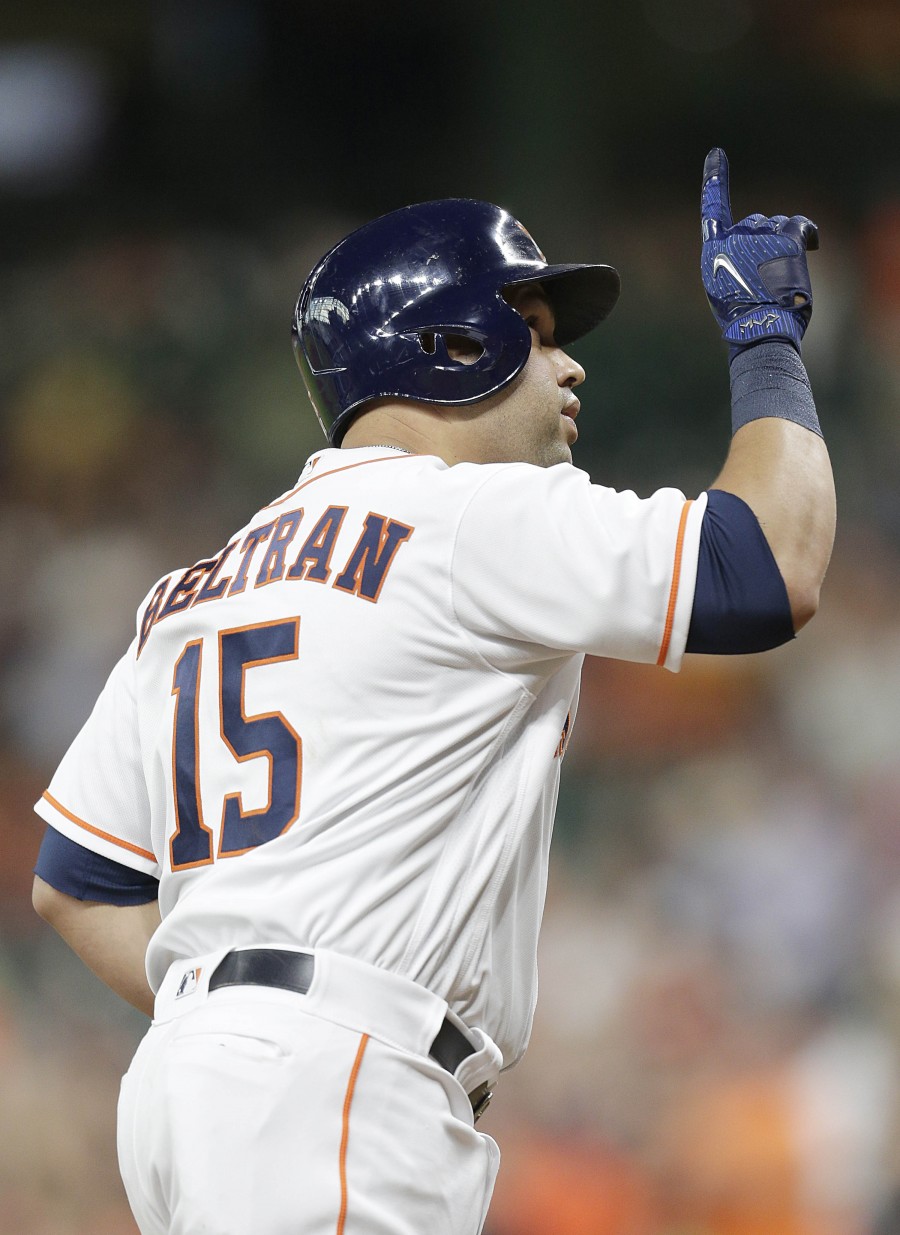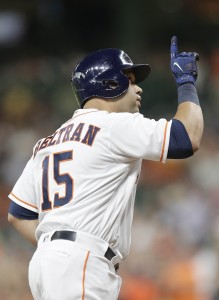 Beltran made his Major League debut at the age of 21 with the Royals in 1998 and made a strong first impression in a small sample of 14 games. He burst onto the scene a year later with a .293/.337/454 batting line, 22 homers, 108 RBIs and 112 runs scored en route to American League Rookie of the Year honors. A knee injury limited Beltran to just 98 games in 2000, but he cemented himself as one of the game's top young stars with a brilliant, healthy campaign in 2001.
Beltran remained in Kansas City until the 2004 season when the Royals sent him to the Astros in a three-team trade that netted them Mark Teahen and John Buck. Beltran, who had earned his first career All-Star nod that season, starred for the 'Stros down the stretch before delivering one of the most incredible postseason performances in MLB history that year. Houston topped Atlanta in the NLDS and took the Cardinals to Game 7 of the NLCS, and in those 12 games Beltran put the Astros' offense on his back; in 56 trips to the plate, he batted a ridiculous .435/.526/1.022 with eight home runs, three doubles, 21 runs scored and 14 RBIs.
That offseason, Beltran inked a seven-year, $119MM contract with the Mets — the largest in franchise history at the time — where he continued to build on his Cooperstown resume. Beltran made the All-Star team in each of his first three seasons with the Mets (and five of his seven overall), and he turned in yet another memorable playoff performance  in 2006. While many remember Beltran being frozen at the hands of an Adam Wainwright curveball to close out Game 7 of that NLCS, Beltran's greater contributions to that outstanding series came in the the form of a 1.054 OPS and three homers in just 31 plate appearances. Overall, he batted .280/.369/.500 in six and a half seasons with the Mets before being traded to the Giants in exchange for Zack Wheeler.
Beltran went on to sign a two-year, $26MM contract with the Cardinals that offseason, making two more All-Star teams and two more excellent postseason appearances. He parlayed his .282/.343/.493 triple slash in two St. Louis seasons into a three-year, $45MM contract with the Yankees. With the Yankees, he received one final All-Star nod (in 2016) and appeared in the 2015 Wild Card game before being flipped to the Rangers a 2016 trade that sent former first-rounder Dillon Tate to New York. Beltran remained an above-average hitter all the way through that run in Texas, hitting a combined .271/.327/.468 over the life of that three-year deal.
The 2017 season was Beltran's least-productive offensive campaign since that injury-shortened 2000 season, but he still clocked 14 home runs in 509 plate appearances and served as a leader and mentor for much of Houston's impressive young core. While Beltran served as the postseason engine on many of his teams during his peak years, he played the role of a vocal leader and wise elder statesman in his final postseason run. An emotional Beltran dedicated his team's World Series victory to his hurricane-ravaged home island of Puerto Rico and to the city of Houston, which was also devastated by Hurricane Harvey earlier this year
Beltran and his wife, Jessica, started a fund to aid in Puerto Rico's recovery and made an initial donation of $1MM, and he also founded the Carlos Beltran Baseball Academy in Puerto Rico back in 2011 — a bilingual high school emphasizing education in addition to athletics.
All told, Beltran's remarkable career will come to a close with a lifetime .279/.350/.486 batting line, 435 home runs, 1582 runs scored, 1587 RBIs, 312 stolen bases, nine All-Star appearances, three Gold Gloves, two Silver Sluggers, a Rookie of the Year trophy and a World Series ring. In addition to a superlative body of work in the regular season, he batted .307/.412/.609 with 16 home runs in 65 playoff games (256 plate appearances), making him one of the most decorated postseason batters of all time. He should have one more accolade let to add to the ledger when his name is immortalized among the all-time greats in Cooperstown.
Beltran earned roughly $222MM, per Baseball-Reference, over the life of a career that both B-Ref (69.8 WAR) and Fangraphs (67.2 WAR) consider to be among the absolute best of the past of the past two generations (before even attempting to value his considerable postseason accomplishments). Congratulations to Beltran — one of the best we'll have the privilege of watching in our lifetimes — on an exceptional career.
Photo courtesy of USA Today Sports Images.