Indians ace Corey Kluber and Nationals ace Max Scherzer have been named the Cy Young Award winners in their respective leagues, the Baseball Writers Association of America announced tonight. Scherzer has now won back-to-back Cy Young Awards and three total in his career after receiving 27 of the 30 first-place votes. (Clayton Kershaw received the other three first-place votes.) It's the second AL Cy Young nod for Kluber, who won in even more convincing fashion with 28 of 30 first-place votes. (Chris Sale received the other two first-place votes in the AL.)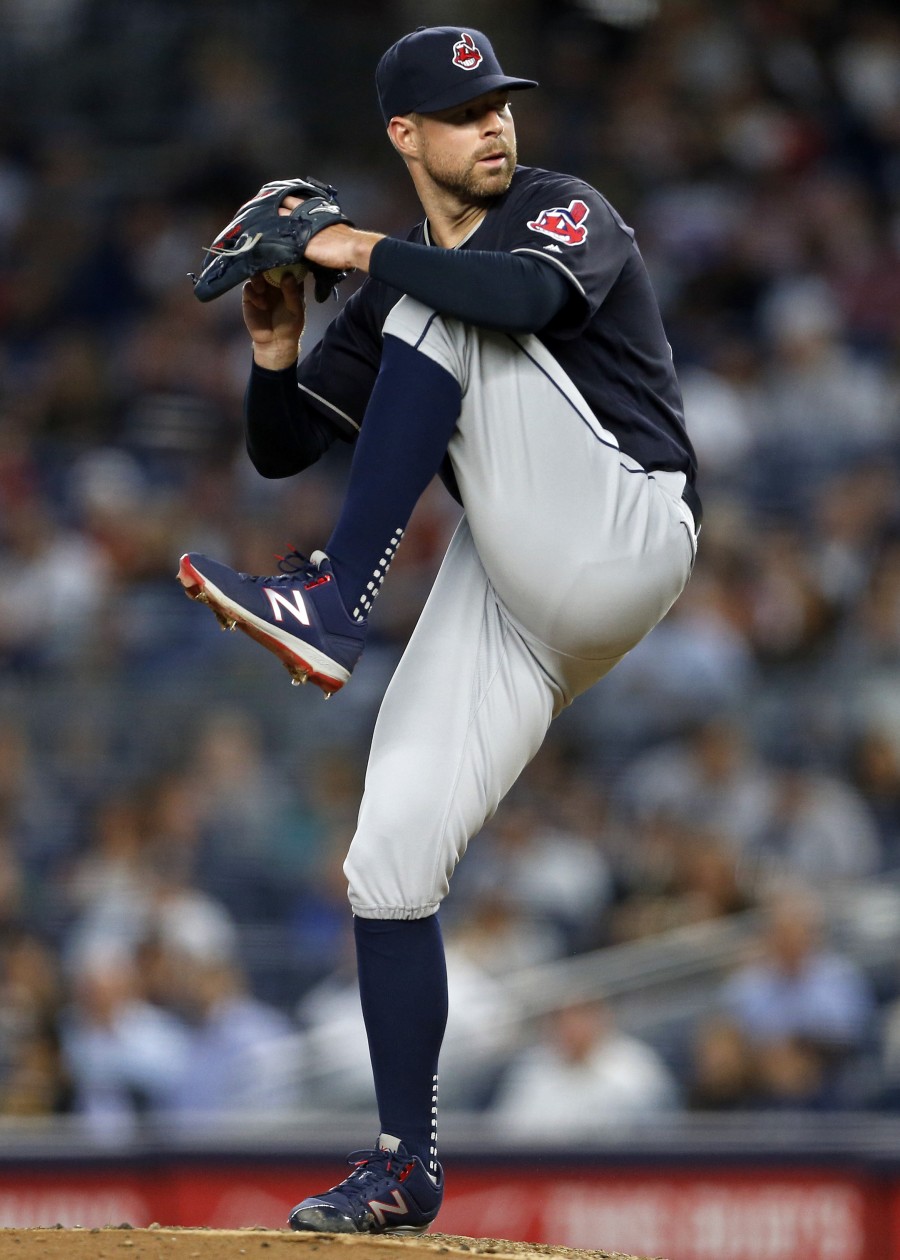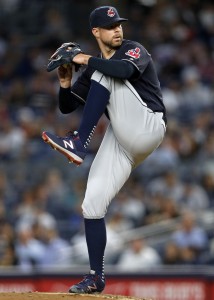 Kluber, who also took home the award back in 2014, rode a blistering hot finish to his second career Cy Young honor. The 31-year-old missed nearly all of May after going on the DL early that month with a lower back strain. At the time of Kluber's DL placement, he carried a 5.06 ERA through his first six appearances on the season.
The Kluber of old resurfaced upon returning from injury, though. In his first appearance upon activation, Kluber fired six innings of shutout ball with two hits, one walk and 10 strikeouts. From that point forth, he went on an otherworldly hot streak, pitching to an immaculate 1.62 ERA with a 224-to-23 K/BB ratio that looked more like something one would see in MLB: The Show than in real life. All told, Kluber wrapped up his season with an AL-best 2.25 ERA through 203 2/3 innings. Kluber also led the American League in complete games (five), shutouts (three) and walks per nine innings (1.6) while averaging 10.3 punchouts per nine frames as well.
Sale took not only the other two first-place votes but 28 second-place votes, meaning that he and Kluber were first or second on all 30 ballots. Luis Severino finished a distant third place, while Carlos Carrasco, Justin Verlander, Craig Kimbrel, Ervin Santana and Marcus Stroman rounded out the ballot.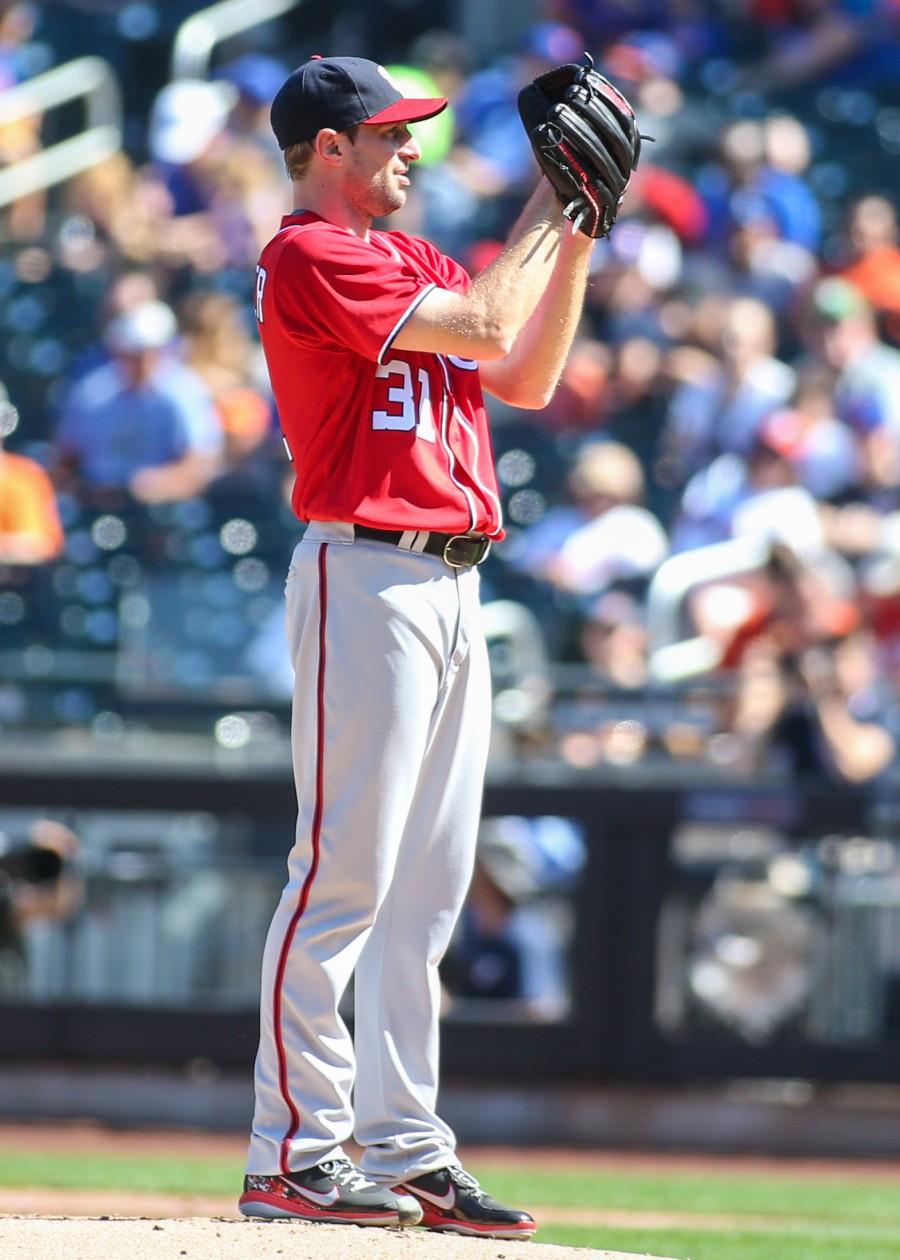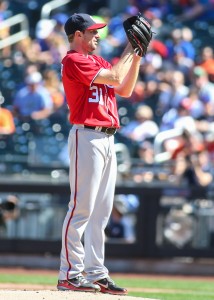 As for Scherzer, the 33-year-old topped 200 innings for the fifth consecutive season and led the National League in strikeouts for the second consecutive year. His gaudy 2.51 ERA and 12.0 K/9 rates were both career-bests, and he's now made at least 30 starts in the past nine seasons after taking the hill 31 times this season.
Unlike Kluber, Scherzer was dominant from day one in 2017. Remarkably, there was only one point throughout the entire season where Scherzer's ERA crept above 3.00; on May 20, he yielded three runs in five innings to bump his ERA to 3.02. From that point forward, Scherzer was virtually unhittable, posting a 2.30 ERA over his final 141 innings and at one point whiffing at least 10 hitters in six straight outings.
Kershaw received 25 of the 30 second-place votes, while Zack Greinke and Scherzer's teammate, Stephen Strasburg, each took home a second-place vote as well. Strasburg wound up finishing in third place, with Greinke taking fourth and Kenley Jansen landing fifth overall in the balloting. Yet another Nats starter Gio Gonzalez, came in sixth place overall, giving the Nats three of the top six in the NL. Robbie Ray, Jacob deGrom, Jimmy Nelson and Alex Wood each collected an odd fourth- or fifth-place vote here and there, rounding out the ballot in that order.
Photos courtesy of USA Today Sports Images.