Left-hander Mike Minor has declined his half of a $10MM mutual option and is now a free agent, MLB.com's Jeffrey Flanagan reports (via Twitter). He'll receive a buyout of $1.25MM as part of the two-year, $7.25MM contract he inked with Kansas City prior to the 2016 campaign. The Royals have interest in re-signing Minor as their closer moving forward, he adds, but he'll first have the opportunity to gauge interest from other clubs now that he's hitting the open market.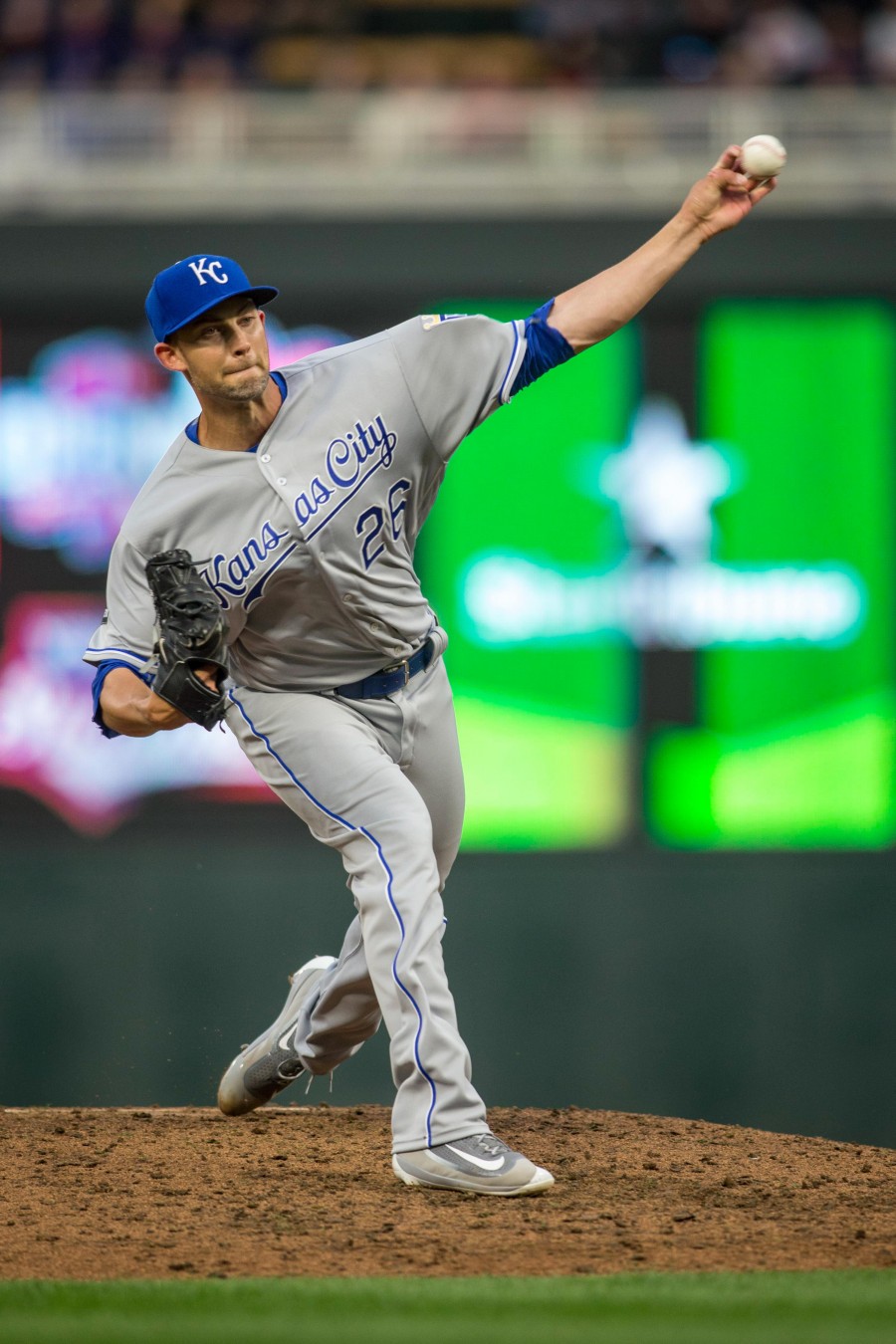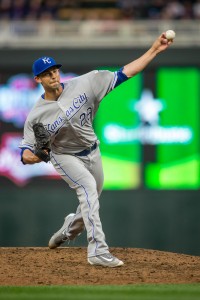 Minor, 30 in December, missed the 2015 season due to shoulder surgery but landed a two-year pact in Kansas City, as they expected that he'd be ready to return to the mound as a rotation option in the first half of the 2016 campaign. However, lingering effects of that shoulder procedure kept Minor from taking the mound in the Majors at all in 2016.
Though he didn't make good on the first year of that two-year pact, Minor nonetheless proved to be an immense bargain. Healthy in 2017, Minor shifted to the bullpen and climbed the ranks in the Royals' relief corps, beginning with low-leverage innings but eventually serving as the team's closer late in the year.
Minor was a genuine weapon working as a reliever. In 77 2/3 innings he averaged 10.2 K/9 against 2.6 BB/9 with a 42.4 percent ground-ball rate en route to a 2.55 ERA. Minor allowed just five homers all season and was utterly dominant against left-handed opponents (.161/.228/.196) while also rendering right-handed bats largely useless (.221/.281/.383). That performance made the decision to walk away from a potential $10MM salary in 2018 (a net of $8.75MM for Minor when factoring in the buyout) an easy one, as Minor should have no problem handily topping that mark in free agency.
While some clubs will undoubtedly have some trepidation about the fact that Minor missed a pair of seasons following a shoulder operation, he showed no ill effects in 2017 and should be poised to command a strong multi-year deal. Bullpen help is in demand for all 30 teams each offseason, and left-handed relievers that can dominate both left- and right-handed hitters alike are rare commodities. That Minor exhibited an ability to work multiple innings throughout the year is a strong point in his favor as teams gravitate further away from rigid, one-inning relief roles.
Minor figures to draw interest both as a closer and as a setup option for teams that already have strict closers in place. He could also find some interest from clubs that are intrigued by plugging him back into the rotation, but he'd almost certainly be leaving money on the table right now by rolling the dice on a return a starting role. Whatever contract he signs may contain some incentives based on starts and total innings if that's a route he's interested in pursuing, but more than half the teams in the league will probably be interested in adding Minor to their bullpen. That's the best route for him to maximize his earning power, which figures to be substantial. We ranked Minor 18th on yesterday's Top 50 Free Agent list and pegged him for a four-year deal just south of Brett Cecil's $30.5MM pact in St. Louis.
Photo courtesy of USA Today Sports Images.