The Rangers have officially acquired lefty Matt Moore from the Giants. Texas will also add $750K of international bonus pool spending capacity while shipping minor-league righties Sam Wolff and Israel Cruz to San Francisco.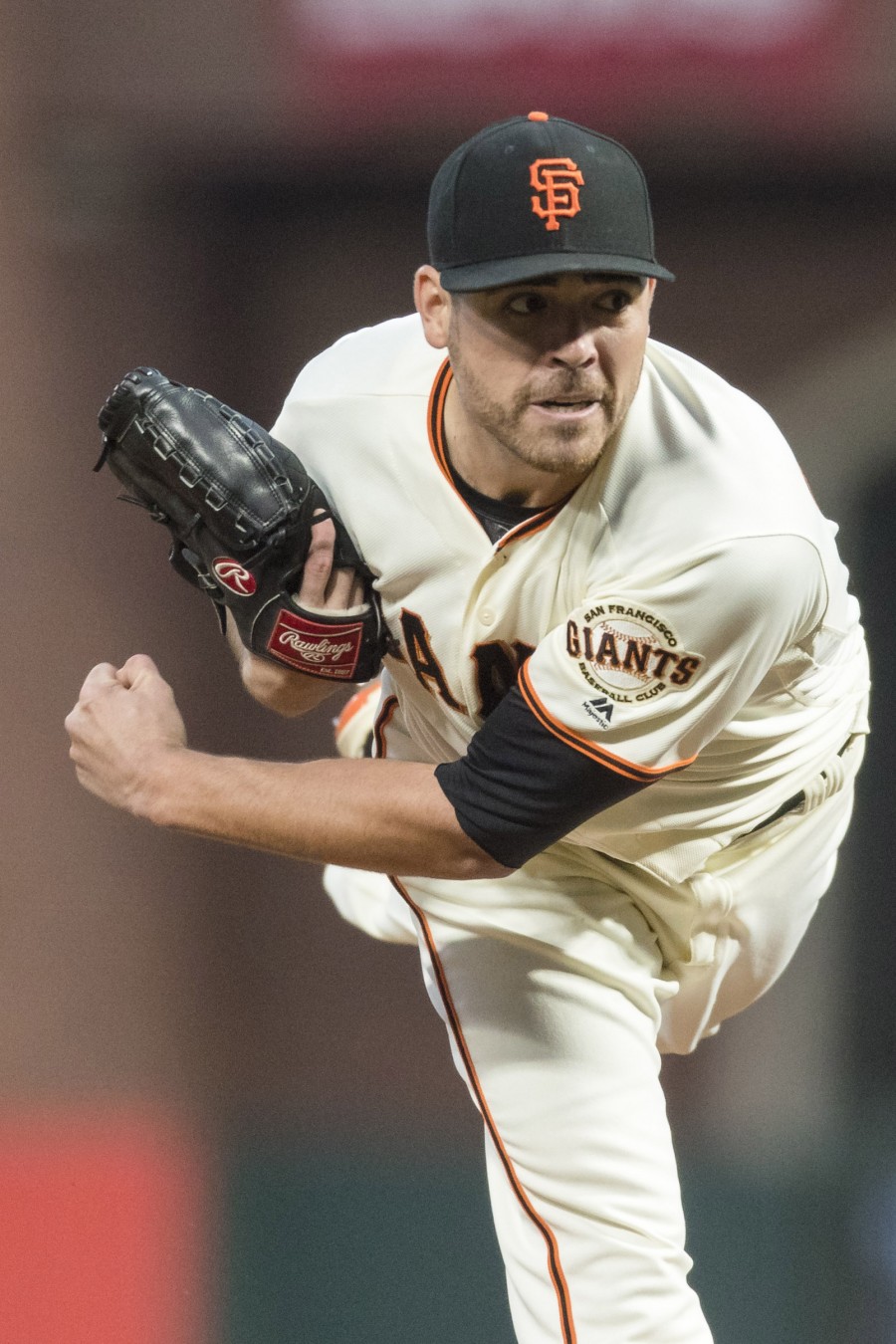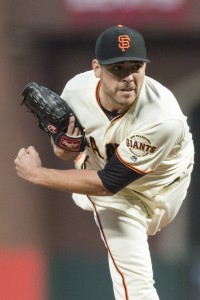 With the move, the Giants have cut loose a pitcher that was slated to open the season as part of the organization's rotation. As a peak at the club's depth chart shows, the organization doesn't exactly have an established player ready to step in, though there surely are options. Chris Stratton and Ty Blach will likely enter camp as the favorites to round out the starting unit, with pitchers such as Tyler Beede, Andrew Suarez, and Joan Gregorio also in the picture in the near future.
GM Bobby Evans says that his organization will reallocate Moore's $9MM salary to upgrade elsewhere. (H/t Alex Pavlovic of NBC Sports Bay Area, via Twitter.) Certainly, the organization has been looking to add power bats all offseason long, and it's evident now that the goal is to do so without running afoul of the $197MM luxury tax line. Evans says the club's "focus remains to strengthen our outfield defense and our everyday lineup." Of course, there are limits to what kind of asset can be had for the level of payroll capacity that was freed with this trade, though further dealing could open more space.
For the Rangers, Moore will fill out a southpaw-heavy starting staff — now and, perhaps, in 2019, as he can be kept at a $10MM price (or turned onto the open market with a $750K buyout). The organization has aggressively pursued pitching this offseason, with this acquisition following earlier moves that brought in Mike Minor, Doug Fister, Chris Martin, and Tony Barnette. Click here to see the updated depth chart after the move. While the Rangers have given some indication of pursuing a higher-end rotation option, at this point the staff seems mostly set unless a new opportunity arises and the organization finds a way to make all the pieces fit.
In Moore, they'll add a hurler who seemed on his way to establishing himself as a top-end starter before Tommy John surgery intervened. Moore looked to rebound somewhat in 2016, the year in which he was shipped from the Rays to the Giants in a deadline deal that sent Matt Duffy and prospects to Tampa Bay. The southpaw ended the year with a 4.08 ERA over 198 1/3 innings, with 8.1 K/9 and 3.3 BB/9.
The Giants' belief at that point was surely that Moore would at least continue to provide quite a few solid innings, with perhaps some hope that he'd make yet further strides. But his 2017 follow-up effort fell flat, as Moore's velocity trended down and his swinging-strike rate sat at a full-season-low 8.6% rate. He ended the year with 174 1/3 frames of 5.52 ERA ball. Though he managed a fairly typical 7.6 K/9 and 3.5 BB/9, Moore was harmed by a 1.39 HR/9 rate.
While the primary motivation here is likely financial, the Giants will add two arms in the process. The 26-year-old Wolff had some success upon moving to the bullpen in 2017, posting a cumulative 2.93 ERA with 12.3 K/9 and 4.0 BB/9 over 43 innings split about evenly between Double-A and Triple-A. That said, he is expected to miss significant time due to injury in 2017, per ESPN.com's Keith Law (via Twitter). Cruz, 20, has yet to advance past the Rookie ball level, where he struggled to a 5.91 ERA but did manage 11.8 K/9 against 4.5 BB/9 in 32 innings in 2017.
John Shea of the San Francisco Chronicle reported the deal (Twitter link). Alex Pavlovic of NBC Sports Bay Area (via Twitter), ESPN.com's Jerry Crasnick (via Twitter), and Jeff Wilson of the Fort Worth Star-Telegram (via Twitter) all added components of the return. Evan Grant of the Dallas Morning News (via Twitter) reported the amount of international bonus pool capacity.
Photo courtesy of USA Today Sports Images.