In their second significant deadline deal today, the Giants have acquired southpaw Matt Moore from the Rays. Tampa Bay has long been said to be pursuing trades involving its controllable starters, and this one comes in right at the wire.
[Related: Updated San Francisco Giants and Tampa Bay Rays Depth Charts]
Currently injured third baseman Matt Duffy headlines the package going to Tampa Bay. Infield prospect Lucius Fox is also included, with righty Michael Santos is heading to the Rays to round things out. There are some complicating factors in this pact that seem likely to cause a delay in an announcement, per reports. Duffy's DL placement and Fox's relatively recent international bonus appear to be two possible causes. Sherman tweets that Tampa Bay will cover a portion of that sum, which may require league approval.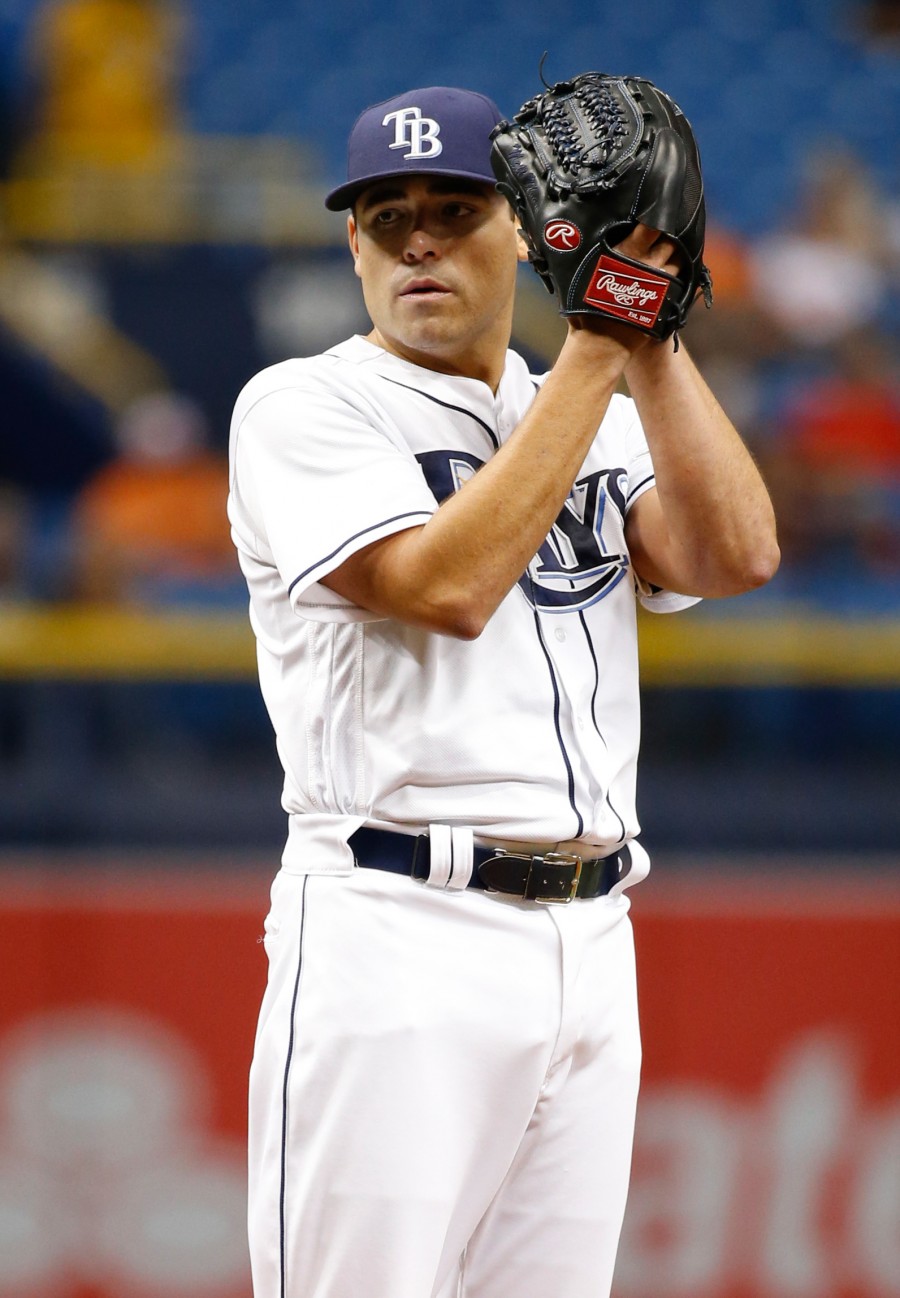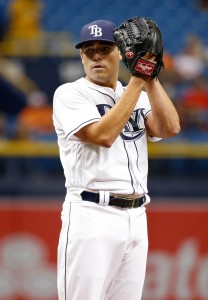 The 27-year-old Moore brings plenty of talent, but also a good deal of risk, with him to San Francisco. Entering the 2014 season, Moore was considered one of the best young pitchers in baseball, but he popped his UCL after just two starts.
Since returning from Tommy John surgery in the middle of 2015, Moore has pitched to a 4.52 ERA with 7.2 K/9 against 2.9 BB/9 over 193 innings. Those numbers are trending up this year, generally, and Moore has regained much of the fastball velocity that he showed earlier in his career, so clearly the Giants' scouts saw plenty to hang their hats on. And Moore has run up seven consecutive quality starts, allowing just nine runners to cross the plate in 40 2/3 frames.
That being said, it's not all rosy for the lefty. Even in his recent string of nice starts, he has managed only 25 strikeouts against 14 walks. And he currently owns a 4.50 FIP, 4.67 xFIP, and 4.41 SIERA on the year, with Moore benefiting a bit from a .280 BABIP against. Still, he should provide a nice boost to a rotation that has two questionable pieces at the back end in veterans Jake Peavy and Matt Cain, and there's upside aplenty in this contract.
Indeed, the early-career extension that Tampa Bay signed with Moore has proven to be an asset, even if it's not quite as valuable as it once seemed destined to be. He's only owed the balance of a $5MM salary this year, and is under control for three more years through club options. San Francisco can keep him through 2019 at a grand total of only $26MM, a pittance in the current market.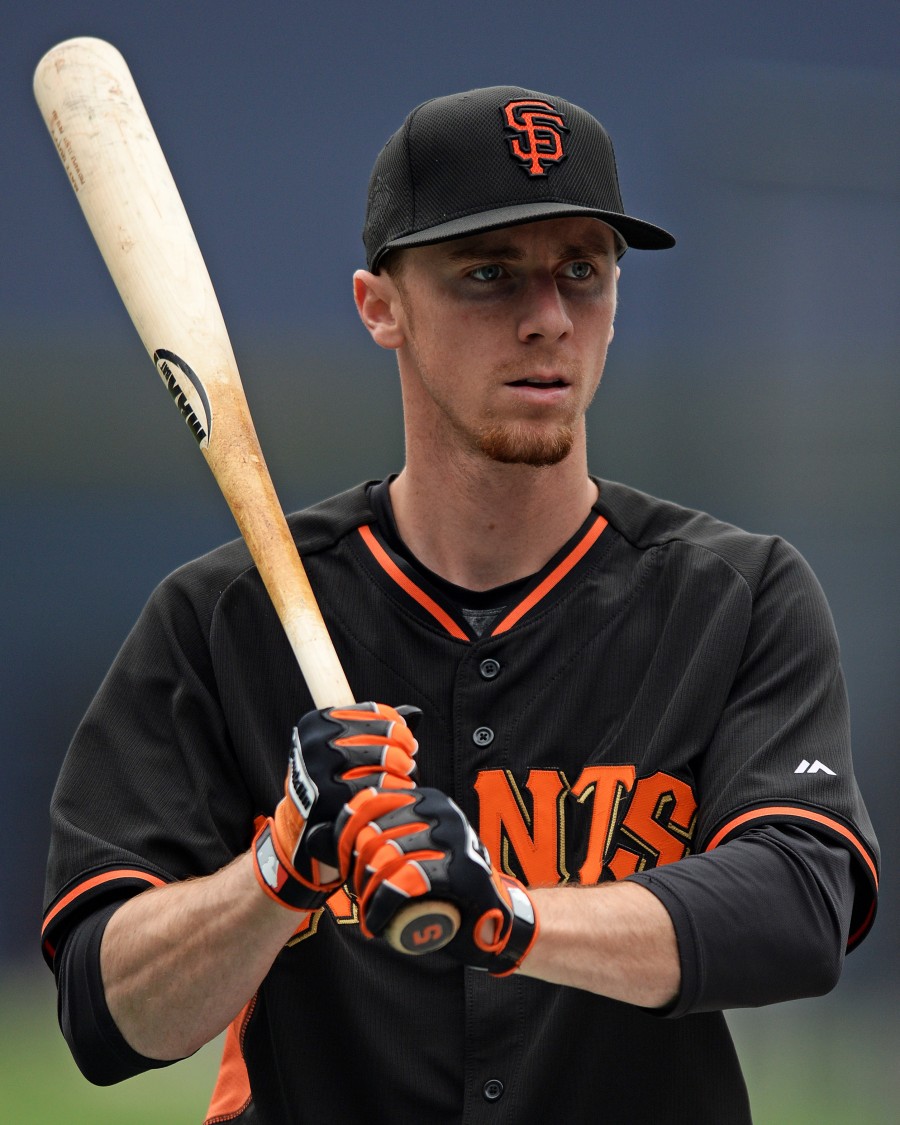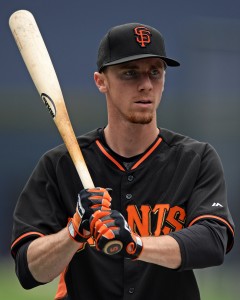 For the Giants, Moore is the second significant left-handed pitcher acquired today, as the club also landed reliever Will Smith. The pair came at a steep cost. In this particular deal San Francisco was forced to give up a player in Duffy who entered the year as the club's regular third baseman.
Duffy certainly hasn't matched his productivity from a year ago, when he ran up a surprising .295/.334/.428 batting line with a dozen home runs and a dozen stolen bases in his rookie campaign. Thus far in 2016, he has not only battled through injuries, but owns a much less useful .253/.313/.358 slash.
Tampa Bay obviously sees something in Duffy, though, as reports have suggested the team held out for his inclusion before striking the deal. Critically, he delivers a top-quality glove at third. Despite his struggles at the plate, Baseball-Reference credits him with 1.6 WAR on the year due almost entirely to the leather. Plus, he won't qualify for arbitration until after next season, so there's plenty of cheap control remaining.
The other two pieces of this deal are of the more speculative prospect variety. Fox signed on with San Francisco for a $6MM bonus as an international free agent last summer, he's considered a quality prospect despite his struggles this year in A ball, and only just turned 19. Meanwhile, the 21-year-old Santos has a big frame and big arm, and has featured on organizational top prospect lists with the Giants. Pitching this year in the Sally League, he has a 2.91 ERA over 58 2/3 innings (ten starts) with 6.8 K/9 and a sparkling 0.8 BB/9.
Joel Sherman of the New York Post first reported that Moore was going to the Giants (Twitter links). Henry Schulman of the San Francisco Chronicle (via Twitter), ESPN.com's Buster Olney (Twitter link), and Jeff Passan of Yahoo Sports (via Twitter) reported the package returning to Tampa Bay.
Photos courtesy of USA Today Sports Images.