The Red Sox announced today that they've re-signed first baseman Mitch Moreland to a two-year deal that runs through the 2019 season. Moreland, a client of BASH Baseball, will receive a guaranteed $13MM, tweets ESPN's Jerry Crasnick. Evan Drellich of NBC Sports Boston tweets that Moreland will earn $6.5MM in each of the next two seasons. He can earn another $1MM worth of incentives, per Crasnick.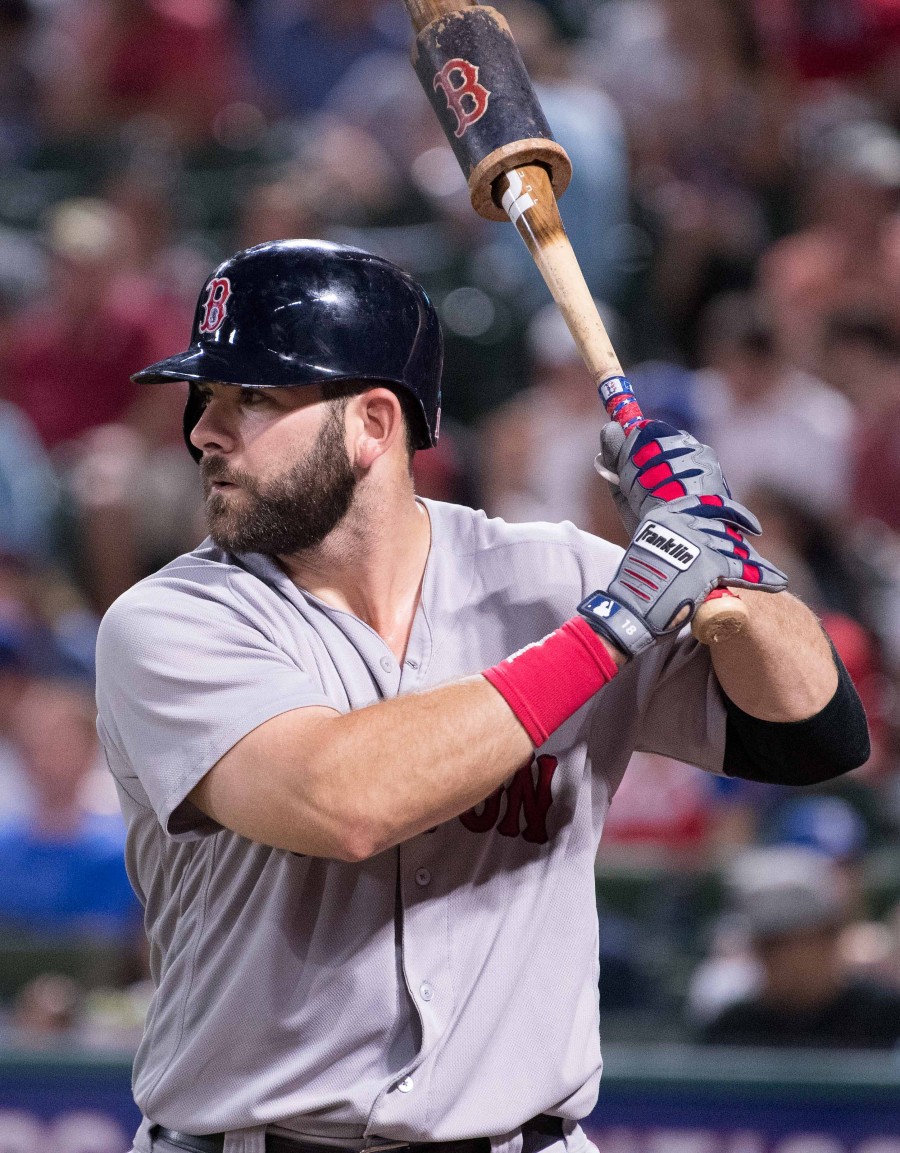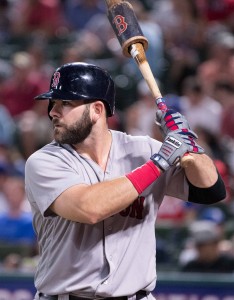 It's a surprising move for a Red Sox team that has been linked to Eric Hosmer and J.D. Martinez thus far on the free-agent market. The return of Moreland now makes a Hosmer signing decidedly unlikely, while a match with Martinez would now require an additional move elsewhere in the starting lineup (though that has long seemed likely to be the case). With Moreland back in the fold, he and his excellent defensive reputation figure to be at first base on a regular basis. The Sox will likely turn to Hanley Ramirez as their primary designated hitter once again in 2018.
While Moreland isn't the big bat for which many Sox fans were pining, he's coming off a decent season at the plate and another strong year with the glove. In 576 trips to the dish, Moreland slashed .246/.326/.443 with 22 homers and 34 doubles. He also turned in a stellar +10 mark in Defensive Runs Saved and drew a +4 rating from Ultimate Zone Rating for his efforts in 1170 innings at first base this past season. As always, Moreland was heavily shielded from lefties, though he held his own against them in 2017, hitting .247 with a .341 OBP against them in a small sample of 73 plate appearances.
Fitting Martinez or another slugger into the equation in Boston would now likely mean either trading an outfielder or cutting bait on the final season of Ramirez's four-year, $88MM contract. Ramirez's initial experiment as a left fielder in Boston was a flop, and the team quickly shifted him from the outfield to first base and DH, where he's spent the past couple of seasons. Shoulder troubles limited Ramirez almost exclusively to DH duties in 2017, when he hit .242/.320/.429 in 553 plate appearances. The Sox have suggested that he's healthy enough to play first base again in 2017, though his diminished offensive output suggests that there's clearly room for an upgrade if the Sox are willing to eat the $22MM he's owed this year.
If the Sox do ultimately stick with Ramirez, then the encouraging reports on his health likely mean that he could play first base on days when the Sox face a left-handed starter, shielding Moreland from those matchups once again. That'd create room for a right-handed bench bat to slot in at DH those days. Currently, Bryce Brentz would probably be in line to fill that role, though presumably that's another area Boston will look to upgrade, whether with a dramatic splash (e.g. Martinez) or a more complementary approach (as they took two years ago when signing Chris Young).
From a payroll perspective, Moreland will push the Sox north of the $207MM mark (including arbitration projections and pre-arb players). The Sox, clearly, are in line to pay the luxury tax, though president of baseball ops Dave Dombrowski has previously stated that he didn't consider staying under the threshold to be a priority this winter. How much they're comfortable blowing past that $197MM barrier remains to be seen, though Boston doesn't figure to simply bring back the same club it trotted out in 2017, so it stands to reason that they'll continue to push past that point between now and Opening Day.
As for Hosmer, the move eliminates one of his primary landing spots, leaving the Padres now as the primary team that's been connected to him this winter. Kansas City reportedly still hopes to retain Hosmer even as it embarks on a rebuild, so it would seem that there are at least two clubs yet vying for his services.
Photo courtesy of USA Today Sports Images.