Dec. 16: Bob Nightengale of USA Today tweets some updated details on Rodney's contract, noting that his $4.5MM guarantee comes in the form of a $4.25MM 2018 salary and a $250K buyout on a 2019 club option. Rodney will also earn an additional $1.5MM if he finishes 55 games in the upcoming season, or $1MM if he makes 65 appearances. In a subsequent tweet, Nightengale further specifies that the reliever will make $300K per five games finished, starting with his 35th game and ending at 55 games.
Dec. 15: The Twins have announced the signing. Rodney told reporters in a conference call that he was indeed told that he'd have the opportunity to step into the Twins' ninth-inning vacancy (Twitter link via MLB.com's Rhett Bollinger).
Dec. 14, 10:35am: Mish now corrects his report (via Twitter): Rodney is only promised $4.5MM and can earn another $1.5MM via incentives, it turns out. There's also an option for the 2019 season, Rhett Bollinger of MLB.com tweets.
10:28am: The Twins have struck a deal with free agent righty Fernando Rodney, according to Craig Mish of MLB Network Radio (Twitter links). He'll receive a $4.5MM guarantee on a one-year term upon passing a physical, becoming the latest in a long line of relievers to secure significant annual salaries in an otherwise sluggish free agent market.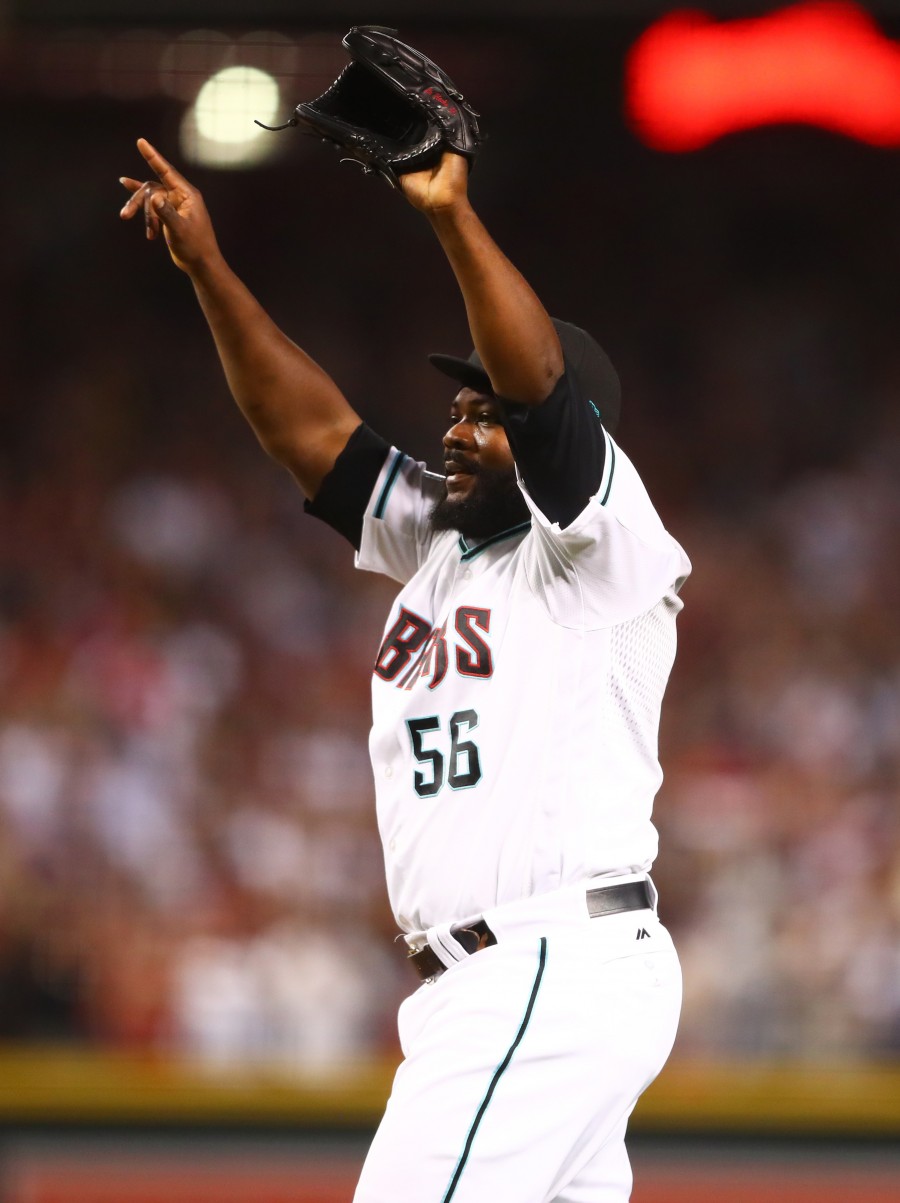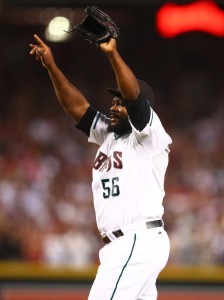 Rodney is nearing his 41st birthday but still brings a power arsenal to the table and drew interest from multiple organizations. And he has ample experience in the late innings, making it seem likely that he'll step into the Twins' open closer role.
While the veteran hurler managed only a 4.23 ERA on the season in 2017, he did save 39 games for the Diamondbacks. The runs tended to come in bursts, too, as Rodney gave up three or more on five separate occasions but did not allow an opponent to cross the plate in fifty of his 61 appearances.
Those clean frames don't often come without baserunners, of course, as Rodney has a long-established penchant for doling out quite a few free passes. He averaged 4.2 per nine in two of the past three seasons and 5.1 per nine in 2016.
That often makes for an adventure — as it's familiarly known, The Fernando Rodney Experience — but there are reasons that Rodney is still often effective. He continues to generate strong groundball numbers (52.2% in 2017), doesn't allow many long balls (0.67 per nine for his career), and still generates a healthy number of swings and misses (12.2% in 2017) with an arsenal predicated on mid-nineties heat and a devastating change.
[Related: Updated Minnesota Twins depth chart]
For the time being, Rodney projects to join impressive sophomore Trevor Hildenberger, Ryan Pressly and Tyler Duffey as right-handed options at the back of the Minnesota bullpen, with Taylor Rogers serving as the primary left-handed setup option. Of course, there's still plenty of room for the Twins to supplement that relief corps both in free agency and on the trade market.
Photo courtesy of USA Today Sports Images.