The Blue Jays have reached an agreement with free agent outfielder Curtis Granderson on a one-year deal worth $5MM, reports Ken Rosenthal of The Athletic (via Twitter). The contract, which is pending a physical, includes additional incentives. Sportsnet's Ben Nicholson-Smith notes that said bonuses are tied to the veteran outfielder's playing time. Granderson is represented by agent Matt Brown of Pro Prospects, Inc.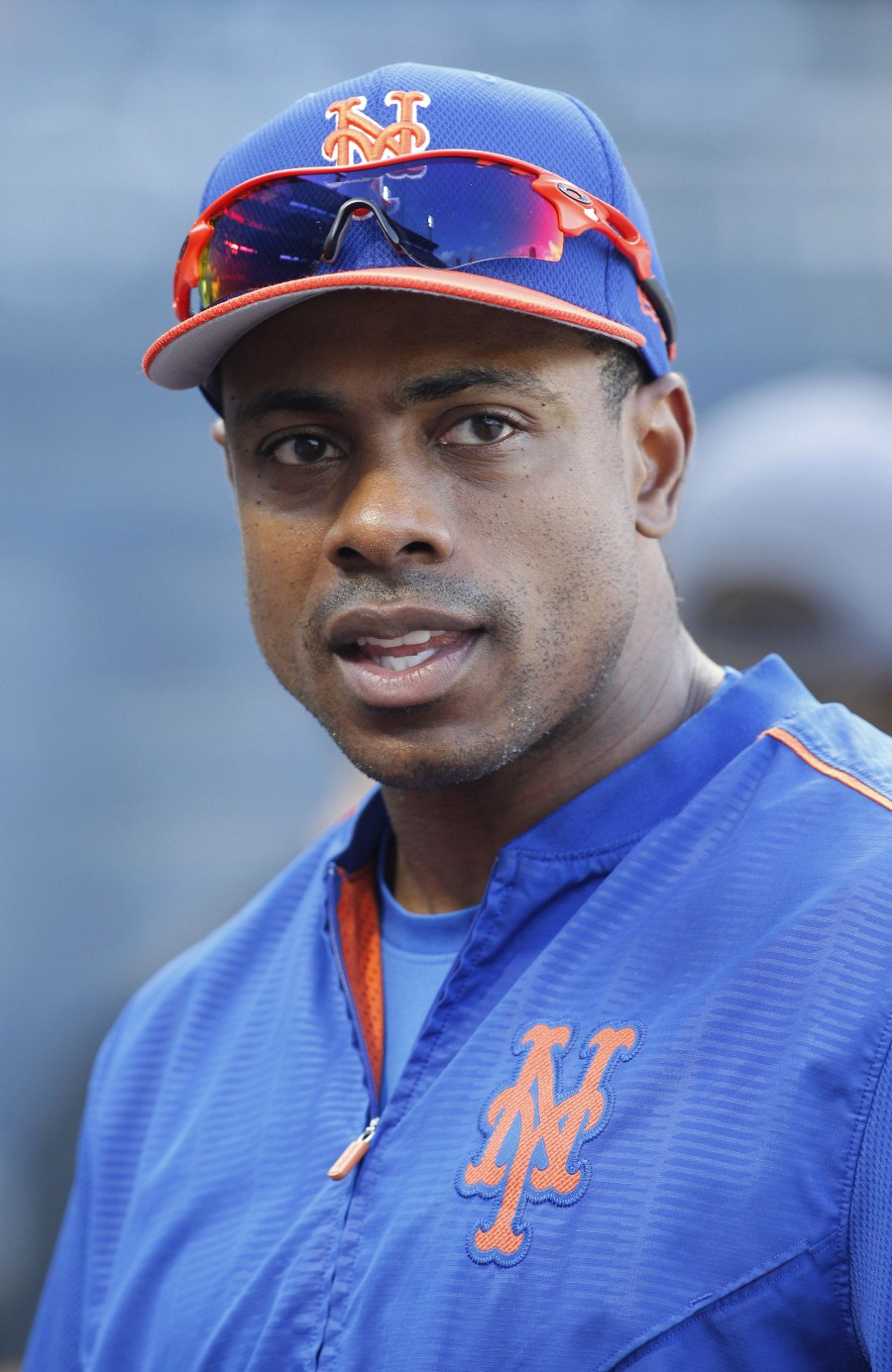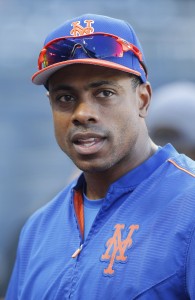 The veteran Granderson will turn 37 in March and is coming off a down season at the plate in 2017. Granderson tallied 527 plate appearances and hit .212/.323/.452 with 26 homers in 2017 — the final season of a four-year, $60MM contract signed with the Mets prior to the 2014 season. He floundered following an August trade to the Dodgers, hitting just .161/.288/.366 in L.A. However, he was hitting a more palatable .228/.334/.481 through 395 plate appearances with New York.
While Granderson obviously had some struggles in the batting average department, he posted a strong OBP which was fueled by a career-best 13.5 percent walk rate. He still displayed plenty of pop as well, as his .241 isolated power mark (slugging minus average) was his highest since a 43-homer campaign with the Yankees back in 2012. Granderson belted 24 doubles and three triples in addition to his 26 big flies. Of course, as is typically the case with Granderson, the vast majority of his damage was done against right-handed pitching; Granderson hit .214/.337/.470 with 21 homers while holding the platoon advantage but limped to a bleak .202/.274/.394 slash against left-handed opponents.
As such, it stands to reason that Granderson will be largely platooned in an outfield corner with the Blue Jays in 2018. Kevin Pillar figures to lock down center field on an everyday basis, but Granderson makes a natural platoon partner for Steve Pearce in left field. His left-handed bat will also provide some insurance in the event that young Teoscar Hernandez, a right-handed hitter, struggles early in the '18 campaign. (The same is true of Anthony Alford, should he make the club out of camp or later down the line in 2018.)
From a defensive standpoint, Granderson's days as top-notch center fielder are in the past, though he showed in 2017 that he can still handle the position in a pinch, logging 473 innings there — mostly for an injury-ravaged Mets roster. The majority of Granderson's corner work has come in right field, where he's routinely posted above-average marks, as was once again the case this past season. Though Granderson logged only 273 innings in right field last year, he turned in an excellent +6 Defensive Runs Saved mark and an equally impressive mark of +5.1, per Ultimate Zone Rating.
Toronto has been tied to various outfielders as of late, though two potential targets — Jay Bruce and Andrew McCutchen — have come off the market in the past week. Both players are limited to the outfield corners, so it's possible that Toronto viewed Granderson as a fallback and moved quickly once those younger options were off the board.
It remains to be seen if the addition of Granderson halts the Jays' reported interest in Lorenzo Cain, though there's certainly room to add him to the roster. An outfield that regularly deployed both Cain and Pillar would be a formidable defensive unit, particularly if Granderson is able to maintain his quality work in the outfield corners. And, Granderson's left-handed bat could be used to occasionally spell both Pillar and Cain against tough righties while providing a fair bit of insurance against injuries.
Financially speaking, the Blue Jays should still have plenty of room to add Cain and/or a rotation upgrade. Toronto reportedly had about $20MM to spend on 2018 payroll before the agreement with Granderson, and GM Ross Atkins has said that bolstering the outfield and the pitching staff are both priorities with the team's remaining offseason resources. Granderson is a nice start on that goal, though he's also the type of player that could be pushed into the role of a high-quality bench bat/reserve player in the event that the team can land an upgrade that is closer to his prime.
Photo courtesy of USA Today Sports Images.