Jan. 18: The Pirates have formally announced the extension.
Jan. 15: The Pirates have agreed to a four-year deal with closer Felipe Rivero, reports Ken Rosenthal of The Athletic (on Twitter). The deal, which will buy out all of Rivero's arbitration seasons, is believed to guarantee Rivero about $22MM in total, per Rosenthal. It also contains a pair of club options over what would have been his first two free-agent seasons. Interestingly, Rosenthal notes that it's unclear if an agency was involved in the negotiations. Rivero had recently hired Scott Boras to represent him, though this is the type of extension to which the Boras Corp is typically averse.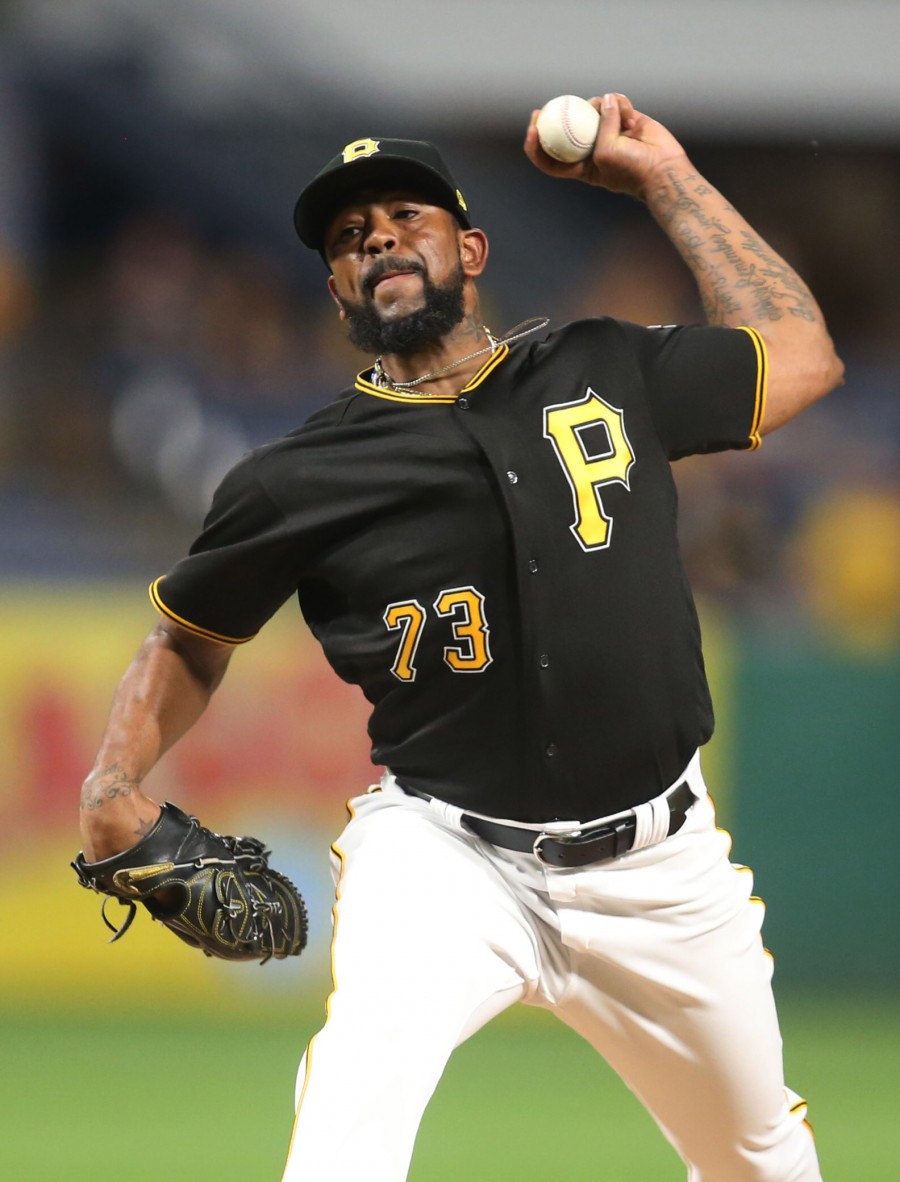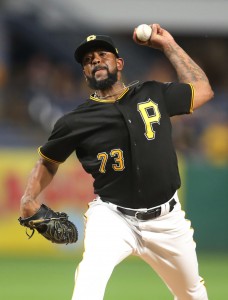 USA Today's Bob Nightengale tweets that Rivero will earn $2.5MM in 2018, $4MM in 2019, $5.25MM in 2020 and $7.25MM in 2021. The deal also comes with a $2MM signing bonus, and his contract contains a pair of $10MM options for the 2022 and 2023 seasons. The 2022 option comes with a $1MM buyout, and the 2023 option has a $500K buyout. In all, that totals the $22MM sum Rosenthal suggested, though the contract would top out at $41MM over six years should both options be exercised.
Certainly, the timing of the deal comes as something of a surprise. The Bucs, in the past week, have traded longtime top starter Gerrit Cole to the Astros and shipped face of the franchise Andrew McCutchen to the Giants in exchange for righty Kyle Crick and outfield prospect Bryan Reynolds.
The Rivero deal, though, serves an indicator that the Pirates aren't necessarily eyeing a full tear-down of the roster but are instead intent on turning some (relatively) high-priced and short-term assets into controllable pieces in an effort to manage payroll and re-establish a core of cost-effective young parts. It's understandably not a popular approach among Pirates fans, but it's a reality the Bucs have had to accept under current ownership and with one of the league's worst TV contracts (which reportedly affords them only about $20MM annually — though that deal is nearing its expiration).
In some respects, the timing of these moves is reminiscent of the Pirates' salary dump of Francisco Liriano, which was quickly followed up by an extension for veteran third baseman David Freese. The long-term deal for Rivero may ever so slightly lessen the sting of losing both McCutchen and Cole in the eyes of Pirates fans, though it's nonetheless a difficult sequence of events for Pittsburgh faithful to stomach.
While the extension for Rivero technically does enhance his trade value, it now seems unlikely that he'll be moved anytime in the near future. The Bucs now have cost certainty over Rivero for more than half a decade, and his salary won't even climb higher than $6MM until the 2021 campaign. The Pirates can assuredly hang onto Rivero for the foreseeable future and be confident that he'll retain plenty of trade value, barring a massive injury or unforeseen decline.
The latter of those two scenarios seems unlikely, as Rivero has looked legitimately dominant since being acquired in the 2016 deadline trade that sent Melancon to the Nationals. (A trade that, much like Pittsburgh's recent trades, emphasized MLB-ready talent with extended team control.) In 102 2/3 innings with the Pirates, Rivero has worked to a pristine 2.10 ERA with 11.1 K/9, 3.3 BB/9, 0.6 HR/9 and a grounder rate right around 50 percent. Rivero's swinging-strike rate jumped to an enormous 15.8 percent, and his average fastball checked in north of 98 mph.
His extension comes on the heels of a similar deal for the Padres' Brad Hand, another southpaw closer, though Rivero's $22MM guarantee tops the $19.75MM that Hand pulled in, and the two are in different service classes. Rivero's deal, it seems, is a record for a pitcher in his service class and is the fourth-largest ever agreed to by a reliever at any point in the arbitration process, trailing only Craig Kimbrel, Brad Lidge and Huston Street (MLBTR Extension Tracker link). Of course, that's largely because relievers are volatile enough that teams don't often make them the target of long-term deals in their pre-arb and early arb years.
While the contract's standing in historical context is among the strongest for an arb-eligible reliever, it nonetheless stands out as a strong deal for the Pirates. It's not uncommon for upper-tier relievers to clear $10MM annually in their final years of arbitration, but Rivero will make a combined $12.5MM in his final two arb years.
Rivero figures to continue to hold down the ninth inning for the Pirates, anchoring a relief corps that features Daniel Hudson, George Kontos and A.J. Schugel. Pittsburgh's bullpen will also very likely feature newly acquired righties Michael Feliz (picked up in the Cole trade) and Kyle Crick (McCutchen trade), and there's room for further additions of the Pirates feel there's value remaining on the free-agent market for relievers.
Photo courtesy of USA Today Sports Images.