8:47pm: Bob Nightengale of USA Today Sports tweets that Escobar will earn $75K for making 125 plate appearances, and confirms that his incentives will top out at 600 PA. Jon Heyman of FanRag Sports adds that the shortstop will earn $75K for every 25 plate appearances after the first 125, up until the 600 mark.
2:13pm: The Royals aren't completely breaking up their long-term core, as they announced on Monday that they've re-signed shortstop Alcides Escobar to a one-year deal for the 2019 season. Escobar, a client of the Legacy Agency, reportedly receives a $2.5MM base salary and can earn another $1.5MM via plate appearance incentives (topping out at 600 PAs).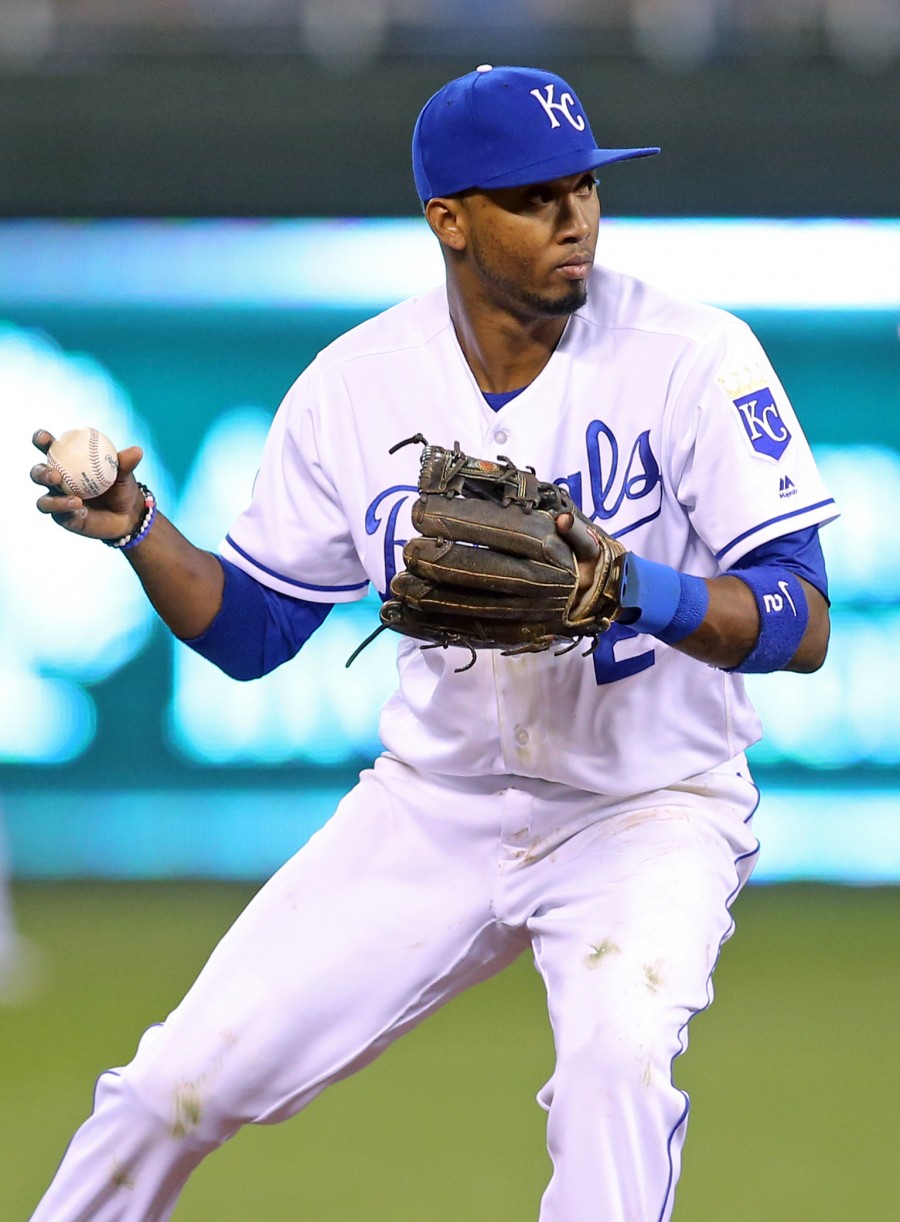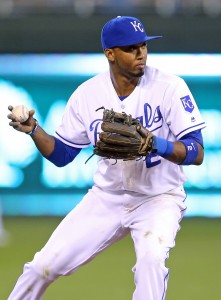 Escobar, 31, has been among the game's most durable players over the life of his seven-year tenure with the Royals, appearing in 1105 of the team's 1134 games in that stretch — including consecutive 162-game seasons in 2016-17 (and a third such effort in 2014). While Escobar has managed just a .262/.293/.348 slash line in his seven seasons with the Royals, he comes with an excellent defensive reputation and ranks sixth among Major League shortstops in Ultimate Zone Rating (+18.5) over the past seven seasons.
For the Royals, the question raised by the re-signing of Escobar centers around the future of Raul Mondesi Jr. The 22-year-old has long been considered one of the organization's top prospects, and while he's yet to deliver in a tiny sample of 209 MLB plate appearances, he did slash a healthy .305/.340/.539 with 13 homers and 21 steals through 85 games for Triple-A Omaha in 2017. Obviously, the Royals would like to see more plate discipline out of Mondesi, who walked in just five percent of his Triple-A plate appearances, but there's plenty to like about the second-generation talent.
Royals GM Dayton Moore told MLB.com's Jeffrey Flanagan last week that, if the deal were to be completed, Escobar would play "a lot" of shortstop. Flanagan notes that Mondesi would either rotate around the diamond or open the season in Triple-A Omaha.
[Related: Updated Kansas City Royals depth chart & Kansas City Royals payroll]
A full-time move to second base doesn't seem particularly likely for Mondesi, given the presence of Whit Merrifield, though he could see occasional time there, at third base and even in the outfield if moved to a utility role. There was also some chatter earlier this offseason about the possibility of Merrifield being available in trade talks, though there's been little since that time indicate that the Royals have had anything in the way of serious negotiations with other clubs on the matter. In fact, Kansas City has been surprisingly quiet on the trade front all together, shedding Joakim Soria's contract and trading Scott Alexander but hanging onto other movable assets (e.g. Kelvin Herrera, Danny Duffy) despite an expectation that they'd embark on a lengthy rebuild.
Clearly, a reunion with Escobar on a small-scale deal doesn't signal a change of trajectory for the club, so perhaps the hope is that some veterans that underperformed in 2017 (Herrera, Jason Hammel, Brandon Moss) will boost their stock with a solid showing in 2018, thus building stronger interest heading into the non-waiver deadline. Given his excellent glove, solid baserunning skills and now eminently affordable contract, it's certainly possible that Escobar himself will emerge as a trade commodity for a team looking to bolster its defense this summer.
FanRag's Jon Heyman first reported that the two sides were in talks. ESPN's Jerry Crasnick tweeted that the deal was official. ESPN's Buster Olney tweeted Escobar's base salary. MLB.com's Jeffrey Flanagan and the Kansas City Star's Rustin Dodd added details on the incentives package (Twitter links).
Photo courtesy of USA Today Sports Images.