April 25: Acuna's contract has been formally selected from Triple-A Gwinnett, the club announced. He's playing left field and batting sixth for the Braves in his MLB debut.
April 24: The Braves are set to promote top prospect Ronald Acuna to the Major Leagues, Daniel Alvarez Montes of EVTV Miami reports (Twitter link). MLB.com's Mark Bowman hears the same and adds that Acuna is expected to join the team tomorrow (Twitter link).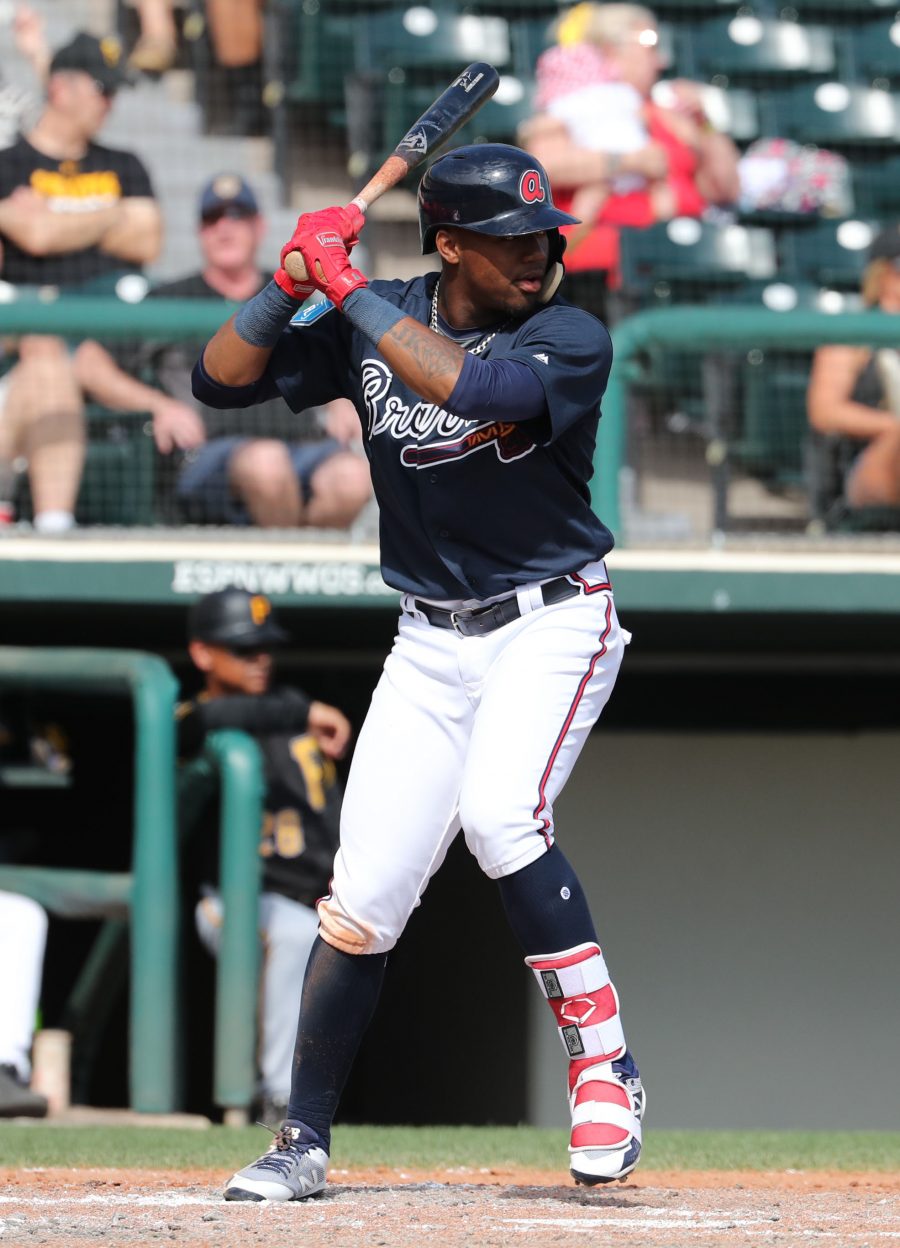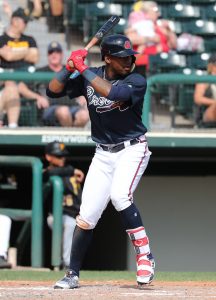 The timing of Acuna's promotion has been a source of consternation among Braves fans all season, as many felt he should've been with the club from Opening Day after laying waste to minor league pitching in 2017 and outhitting the vast majority of the Braves' roster in Spring Training. The Braves, however, understandably appear to have wanted to keep Acuna in Triple-A long enough to delay his free agency by a full year. By keeping him in Triple-A until April 14, Atlanta delayed his free agency from the 2023-24 offseason to the 2024-25 offseason.
Acuna, though, got off to a brutal start in Triple-A Gwinnett, which prompted the Braves to keep the 21-year-old in the minors even longer. Not wanting to promote Acuna to the Majors when he was struggling badly against minor league arms, Atlanta waited for their prized prospect to begin to right the ship at the plate. That's been taking place over the past week, as Acuna has collected 1 11 hits and four walks with eight strikeouts in 37 plate appearances.
Entering the 2018 season, virtually every set of prospect rankings from major outlets considered Acuna to be the game's top overall prospect. It was a rapid ascent for Acuna, who entered the 2017 campaign as a consensus top 100 prospect but not near the top of any notable rankings. His meteoric rise began last season when he started in Class-A Advanced and skyrocketed to Triple-A by the end of the year. The Venezuelan-born slugger didn't just move up the ladder, though; his numbers actually improved upon each promotion, culminating with a .344/.393/.548 line in Triple-A.
Overall, Acuna slashed .325/.374/.522 with 21 homers, 31 doubles, eight triples and 44 steals across three minor league levels in 2017 — and he did so all before turning 20 years of age this past December. Even before reading any of the many glowing scouting reports on Acuna — and there's no shortage of them, as Baseball America, MLB.com, Fangraphs, Baseball Prospectus and ESPN are among the many that have lauded him — it's readily apparent that he's a significantly more advanced talent than most prospects. That type of production in Double-A and Triple-A is rare for prospects who are several years older than Acuna, even, but doing so at age 19 is a rather remarkable accomplishment.
It stands to reason that Acuna will be thrown directly into the mix in left field with the Braves, who managed to jettison Matt Kemp this offseason in order to create an easy path to at-bats for the ballyhooed young slugger. Preston Tucker has been holding down the fort in left field and performed admirably as a stopgap, but his bat has cooled substantially since a hot start to the season (.514 OPS over his past 44 PAs).
With Acuna now penciled in as the primary left fielder, Ender Inciarte and Nick Markakis will occupy the team's other two outfield spots. Tucker or Peter Bourjos remain on hand as reserve options in the outfield, though it's possible that one could be a roster casualty to make way for Acuna. The Braves already designated one reserve, Lane Adams, for assignment last week.