The Rangers faced an uphill battle even before the season began, as they were chasing the defending World Series champions in the AL West. Now that the club is off to a 20-31 start, looking up at three other teams sporting winning records, it's all but inevitable that the Texas organization will explore sales of veteran assets this summer.
There are a few interesting players to watch on the Rangers' roster, with Adrian Beltre and Elvis Andrus certainly among them. But both of those veterans are currently situated on the DL, rather than the left side of the Texas infield, so it's not the best time to look in at their market.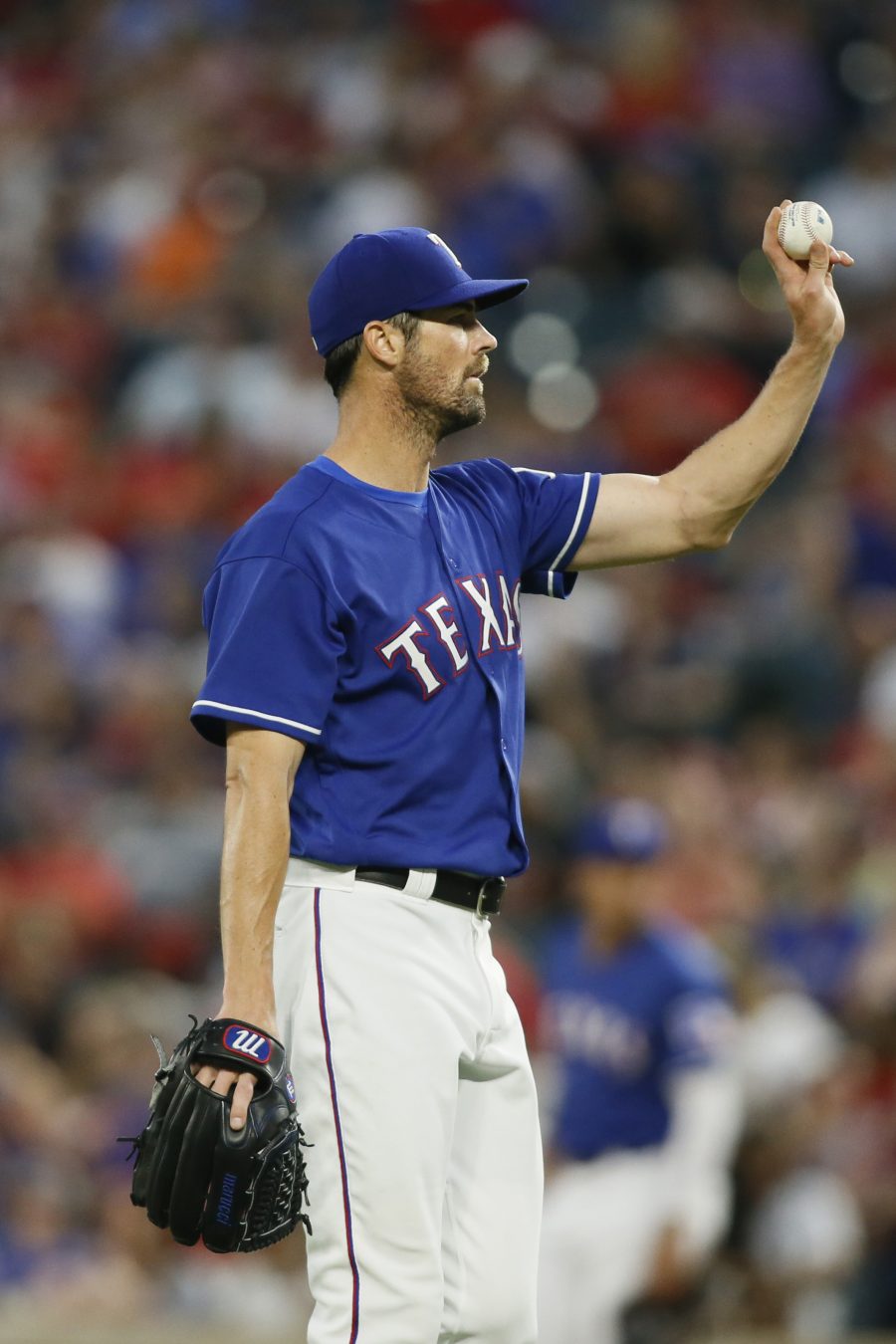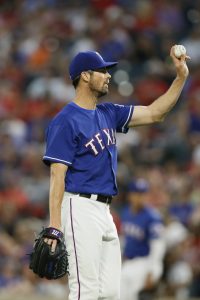 Instead, it's southpaw Cole Hamels who seems the clearest possible trade piece at the moment. He's a highly accomplished pitcher, with a resume that includes 16 postseason starts, who's playing on an expiring contract. Through 58 2/3 innings on the season, Hamels owns a 3.38 ERA that's nearly a spot-on match for his career average. While he's no spring chicken at 34 years of age, that's not much of a concern for a rental asset.
That's not to say there aren't any countervailing factors here. For one thing, Hamels wasn't great last year, when he failed to record an ERA of 3.65 or below for the first time since way back in 2009. Even his 4.20 earned run mark, moreover, arguably required some good fortune. Hamels held opposing hitters to an unsustainable .251 batting average on balls in play. For the first time ever, he failed to record a double-digit swinging-strike rate (9.7% on the year) and struck out less than seven batters per nine (6.4). Hamels also hit the shelf for the first time in a long time owing to an early-season oblique injury.
There were some legitimate questions, then, entering the current season. Some, perhaps, have been answered. Though he missed eight starts in 2017, Hamels has otherwise been a paragon of durability, taking the ball thirty or more times in nine straight seasons (2008 through 2016). Unless something crops up between now and the trade deadline, teams will surely view Hamels as an excellent health bet over the final few months of the season.
But what kind of performance can be expected? In many regards, Hamels's 2018 performance has encouraged. In particular, he has rebounded in terms of swings and misses (12.1% swinging strikes; 9.8 K/9). But there are some issues. Hamels has continued to hand out more free passes than he did earlier in his career. He has coughed up 1.69 homers per nine on a an 18.6% HR/FB rate. And he's again benefiting from a low (.255) BABIP-against. The Statcast numbers indicate that opposing hitters have been unfortunate to record only a .317 wOBA, as their contact against him spits out a .352 xwOBA.
Taken together, it seems reasonable to view Hamels as a solid and reliable mid-rotation piece, but not a top-of-the-rotation arm. He's producing a wide array of fielding-independent pitching numbers (4.94 FIP/4.12 xFIP/3.85 SIERA) thus far on the year, but all suggest that he's more good than great at this stage.
Of greater importance, perhaps, is Hamels's contract, which was originally signed with the Phillies just in advance of the 2012 trade deadline. The lefty is earning $22.5MM this season. Even if a contender feels that he's worth every penny — which, as the above discussion suggests, may or may not quite be the case — that's enough coin to be a potential stumbling block for teams that face luxury tax or other budgetary concerns.
There are some other contractual complications, too. The deal comes with a $20MM vesting/club option that carries a $6MM buyout. It's not going to vest owing to the number of innings Hamels threw last year, but it'll require some added financial wrangling nevertheless. An acquiring team could consider picking up Hamels at that rate for 2019, depending upon how the season shakes out, but also likely won't want to sign up for the big buyout at the point of acquisition.
The Texas front office will not only have to sort out those matters, but will do so against the knowledge that Hamels has significant no-trade rights as well. He can be shipped to the Braves, Mariners, Phillies, Nationals, Rays, Cardinals, Cubs, Royals, and Astros without consent. Otherwise, the lefty will need to be consulted before a deal can be consummated. That may not necessarily prove a major stumbling block, but the presence of the option could come back into play if he's not particularly interested in a certain locale for future seasons.
Certainly, the possibility for a tough-to-navigate situation does exist. While it still feels quite likely that Hamels will be dealt, it's tough to say at this point exactly how it will come together.
Photo courtesy of USA Today Sports Images.