The Braves have acquired outfielder Adam Duvall from the Reds in exchange for a trio of players, all of whom have MLB experience. Cincinnati receives righties Lucas Sims and Matt Wisler along with outfielder Preston Tucker. At first glance, it's something of a swap of unwanted assets, as both teams clearly had different plans with their roster spots.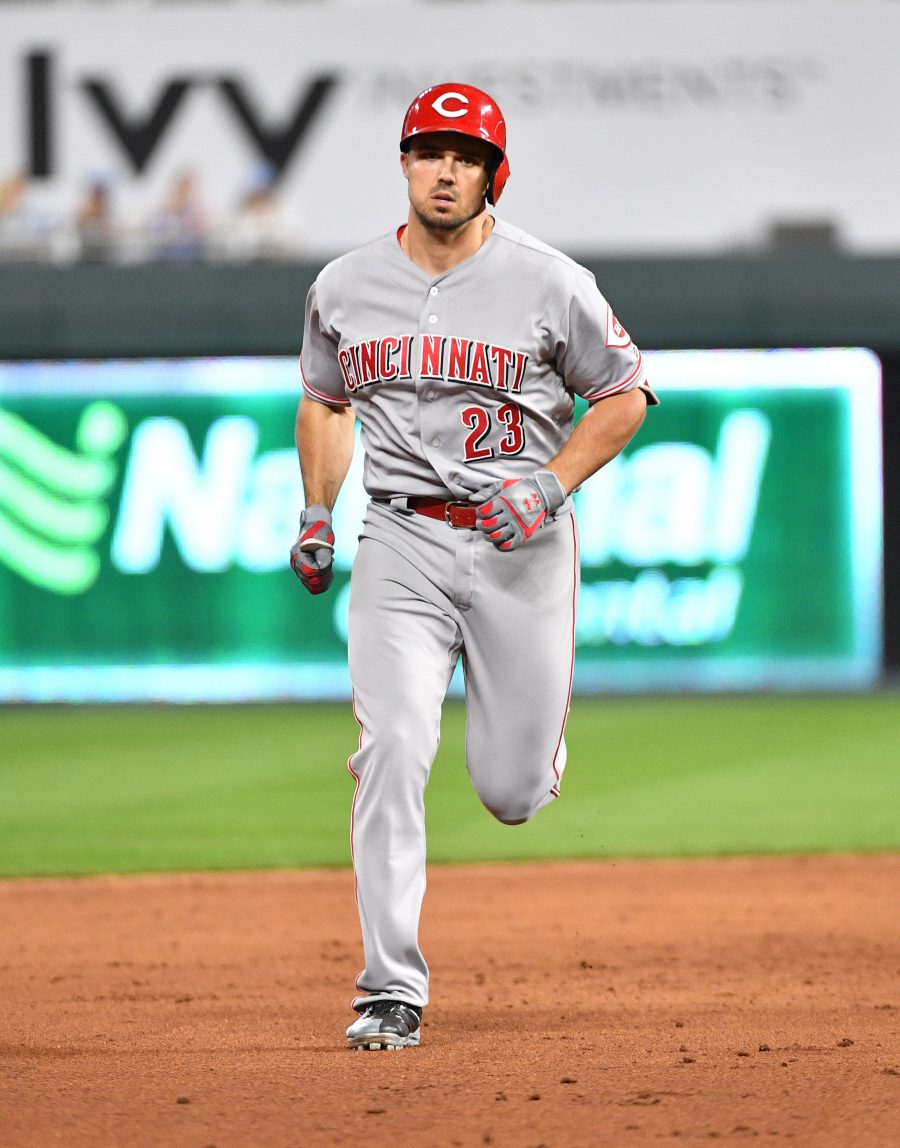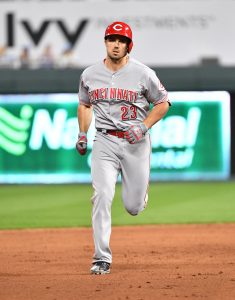 For the Atlanta organization, this represents an easily justifiable roll of the dice on Duvall. As he closes in on his 30th birthday, Duvall is stuck in a rough campaign. But he has huge power — he topped thirty bombs in each of the past two seasons — and also grades out as a high-end defender in left field.
In the near-term, Duvall will bolster the current outfield mix. Even if he isn't able to boost his productivity at the plate all that much, he has been much better against left-handed pitching this season and over his career. The opposite is true of struggling Braves center fielder Ender Inciarte, who could give way to phenom Ronald Acuna up the middle when the situation calls for it.
There's also some future value here for the Braves to hope for. Duvall is heading into arbitration this fall for the first time. While he'll likely be relatively expensive given his lofty home run rate and ample playing time in recent seasons, he could still be quite a valuable asset. With Nick Markakis headed to free agency, the organization does need corner outfield options.
First, though, Duvall will have to sort himself out. Through 370 plate appearances this season, he has an even 100 strikeouts. While his walk rate is up to a career-high 9.2%, Duvall is carrying a .286 OBP on the season and owns a piddling .294 lifetime mark. Believers in Statcast data will certainly note that the slugger has a promising .349 xwOBA to date on the year, far superior to the .295 wOBA he has actually produced.
Though this swap may not bring the promise of a massive near-term upgrade, it's a clever means of improving the roster both now and in the future. It is somewhat more difficult to understand the move from the Reds' perspective, unless one presumes that the club simply decided it wished to part ways with Duvall and that this was the time to do so.
Indeed, Reds president of baseball operations Dick Williams says that one aspect of the deal was a desire to go in another direction in the corner outfield, as C. Trent Rosecrans of The Athletic tweets. Jesse Winker may be out for the rest of this season, but he'll now presumptively line up across from Scott Schebler next year. That leaves unanswered what the team will do up the middle with Billy Hamilton, who continues to run and defend with aplomb while barely hitting at all.
It's a bit of a curious return for Duvall — who, to be fair, likely wasn't drawing many strong prospect offers — but one that probably appeals more to the Reds than it would to just about any other organization. All three players acquired will require 40-man spots, yet none has carved out a permanent MLB job to this point despite receiving some opportunities to do so.
Perhaps one's view of the swap hinges upon how you view the arms that are going to Cincinnati. For the Braves, both were simply upper-level depth pieces who were likely to be squeezed out as rising talents reach the majors or require Rule 5 draft protection. For a Reds organization whose pitching rebuilding effort hasn't been quite as promising, either or both could perhaps become sources of affordable, useful innings.
The 24-year-old Sims, a 2012 first-rounder, has struggled through twenty MLB outings (including ten starts) over the past two seasons. He has spent most of the present season at Triple-A, where carries a 2.84 ERA with 10.2 K9 and 4.2 BB/9 over 73 innings. As for Wisler, 25, he has limped to a 5.27 ERA in 324 2/3 lifetime MLB frames. The former top prospect has posted a nice combination of 8.4 K/9 and 1.8 BB/9 at Triple-A this year, but owns only a 4.37 ERA in seventy innings there.
For the time being, Tucker will help fill the opening created by the trade itself. He could in theory be a future reserve piece for the Reds, but he hits from the left side of the plate — an attribute he shares with all of the above-cited Cincinnati outfielders. The 28-year-old hit well in his run in the majors this year, posting a slighly-above-average .256/.307/.444 slash in 127 plate appearances, but has struggled in limited action at Triple-A.
Photo courtesy of USA Today Sports Images.