2:49pm: Baltimore has given Tillman an opportunity to continue pitching in its minor league system, but he's undecided as of now, general manager Dan Duquette told Eduardo A. Encina of the Baltimore Sun and other reporters.
2:24pm: The Orioles announced that they've designated right-hander Chris Tillman for assignment. His roster spot will go to infielder/outfielder Renato Nunez, whom they've selected from Triple-A Norfolk.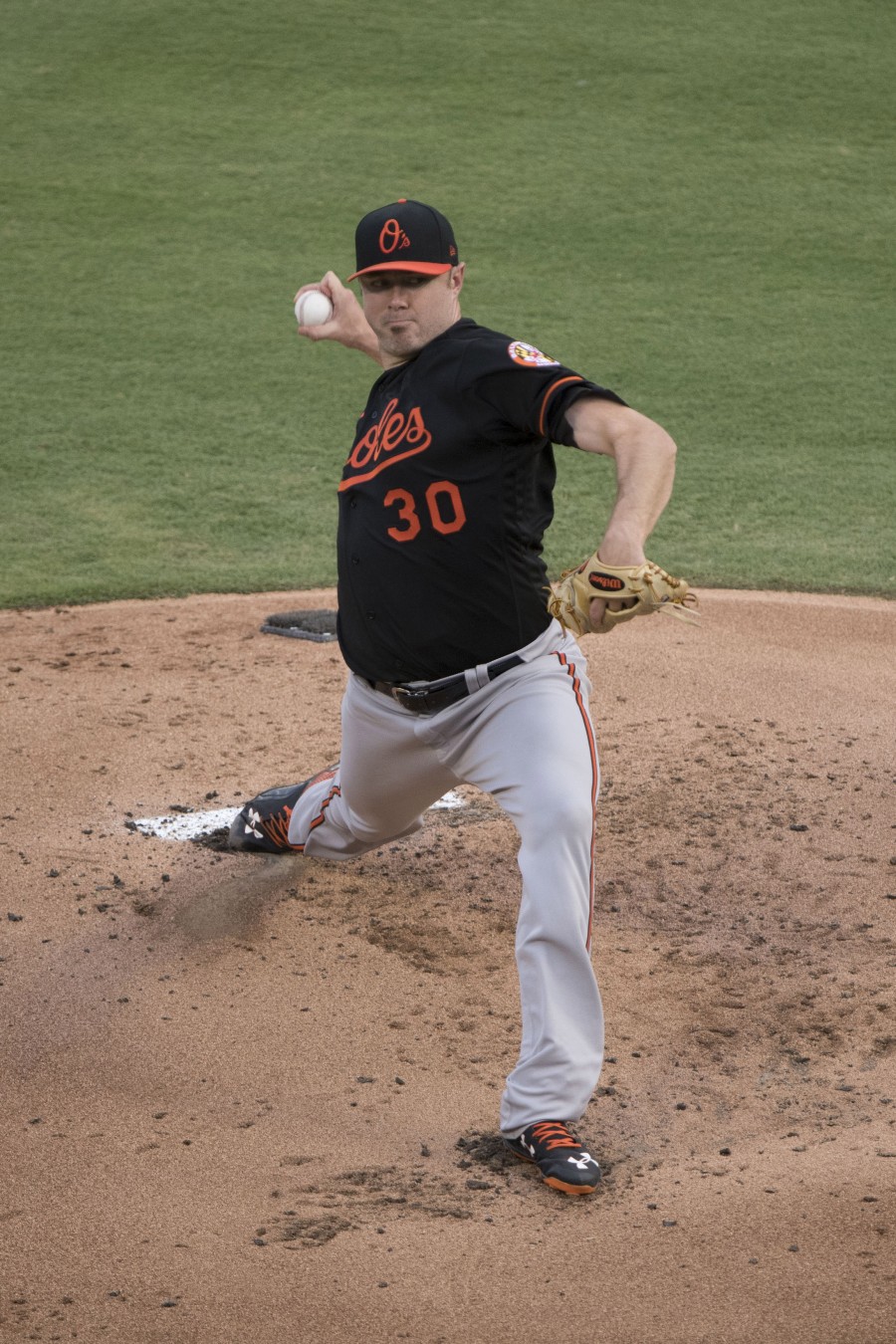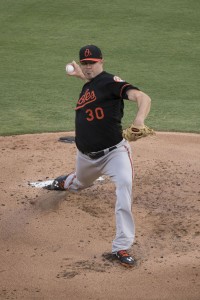 Tillman's designation continues an abrupt fall from grace for a pitcher who was a solid mid-rotation starter earlier in his career. Acquired from the Mariners in a 2008 heist, Tillman broke out in 2012 with 86 innings of 2.93 ERA ball and then threw between 172 and 206 1/3 frames in each of the ensuing four seasons. During that 844 2/3-inning span, Tillman logged a 3.81 ERA with 6.98 K/9 and 3.07 BB/9.
Unfortunately for Tillman and the Orioles, his career took a major turn for the worse in 2017. Tillman missed the first month-plus of the season with a shoulder injury and then struggled mightily across 93 innings, recording a 7.84 ERA with 6.1 K/9 and 4.94 BB/9. In the process, he dealt with a decline in velocity and even lost his place in Baltimore's rotation.
Despite Tillman's nightmarish 2017, the starter-needy Orioles brought him back in the offseason on a one-year, $3MM guarantee with the hope he'd revive his career. The Orioles also hoped at the time that they'd push for a playoff berth, but they're now among the worst teams in the league, and Tillman hasn't helped matters. The 30-year-old made seven starts prior to his designation and combined for just 26 2/3 innings of 10.46 ERA ball, also issuing more walks (17) than strikeouts (13).
Tillman hasn't pitched in the majors since May 10, after which he went on the disabled list with a lower back strain, and his velocity once again tumbled when he did take the hill. Further, Tillman has been ineffective across multiple minor league levels, including Triple-A Norfolk, where he has registered a 6.60 ERA with 3.0 K/9 and 3.6 BB/9 in 15 innings.
With Baltimore now beginning a full rebuild, there are multiple eras coming to an end on its roster. Not only is Tillman on his way out, but the team just traded its best player, shortstop Manny Machado, to the Dodgers this week. There will be more longtime franchise staples headed out via trade in the next week-plus, too, with center fielder Adam Jones (who came over from Seattle with Tillman) and closer Zach Britton perhaps among them.
Given that the Orioles are turning over their roster, they're in position to evaluate young players, including Nunez. The 24-year-old joined the Orioles off waivers from the Rangers in mid-May and has since batted .289/.361/.443 with five home runs in 228 plate appearances at Norfolk. Nunez is a lifetime .249/.311/.457 hitter in 1,341 Triple-A PAs and has seen a bit of big league action in each season since 2016, having combined for 72 PAs and a .167/.222/.273 line with the A's and Rangers.
Photo courtesy of USA Today Sports Images.