The Rangers announced that they've traded right-hander Cory Gearrin to the Athletics in exchange for minor league right-handers Abdiel Mendoza and Teodoro Ortega. Oakland also announced the move, adding that righty Paul Blackburn will go from the 10-day DL to the 60-day DL to clear 40-man roster space.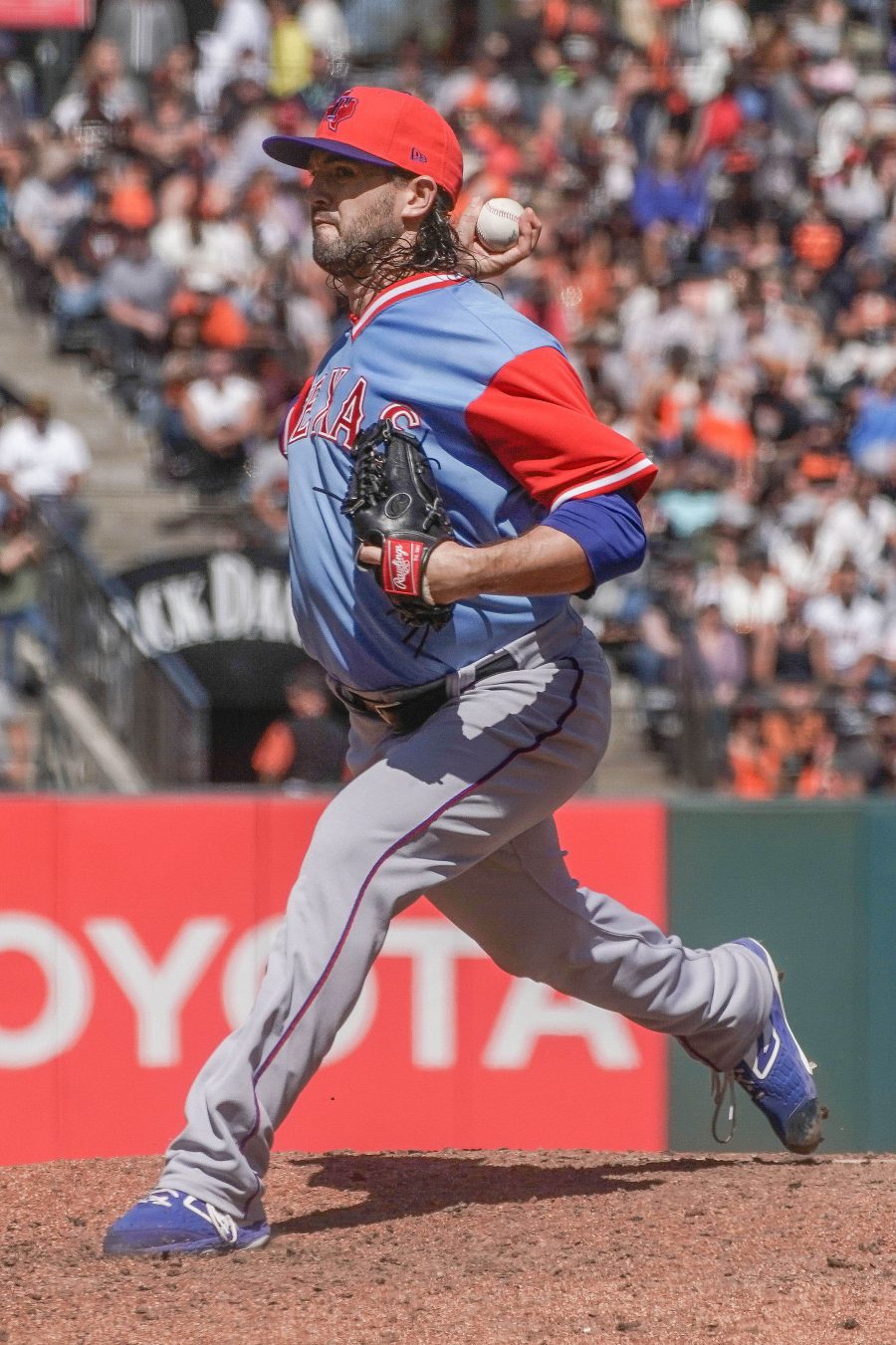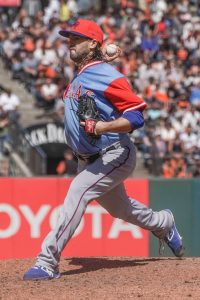 Gearrin, 32, had spent the past several seasons in the bay area with the cross-town Giants. But he landed with the Rangers after being included in a mid-season move in which the San Francisco organization shed some salary obligations, including the remainder of Gearrin's $1.675MM salary.
The remainder of that money will now be paid by the A's, who have added several bullpen pieces over the course of the summer as they have flown up the standings. The Oakland ballclub currently sits 2.5 games back of the division-leading Astros, but still has time to make up that ground and also enjoys a healthy 4.5 game pad over the Mariners for the final Wild Card spot.
Gearrin will not only help the A's by bolstering their middle-relief mix, but will perhaps also help reduce the load on several of the team's other bullpen arms down the stretch. He has never really functioned as a late-inning arm, but that's not really something the Oakland organization is much in need of at the moment.
[Related: Oakland Athletics depth chart]
Since landing with the Rangers, Gearrin has turned in 21 1/3 effective innings. He carries a 2.53 ERA in that span, leaving him with a 3.51 mark on the season, and has been more effective at limiting the long balls that plagued him earlier in the year in San Francisco. At times in the past, Gearrin has produced quite a few groundballs, but he's getting them on less than forty percent of the balls put in play against him in 2018.
While this move is no doubt mostly intended to boost the team's immediate outlook the A's will also gain some potential future considerations in the swap. Gearrin can be controlled for one final season via arbitration.
On the other side of the bargain, the Rangers will lose the chance to hang onto Gearrin at a fairly cheap rate for 2019. Instead, they'll pick up a pair of lower-level arms. Mendoza, who'll soon turn 20, owns a 3.32 ERA with 6.5 K/9 and 3.5 BB/9 in 57 innings at the low-A level. Ortega is just 18 and is in his first professional season in the Dominican Summer League. He impressed there, however, with a 2.11 ERA and 10.1 K/9 against 2.3 BB/9 over his 42 2/3 frames, which have come over six starts and eight relief appearances.
Photo courtesy of USA Today Sports Images.