The Orioles won't be retaining manager Buck Showalter, Ken Rosenthal of The Athletic reports (Twitter link).  Showalter will be leaving the organization entirely, and not taking on any other role in the front office.
Showalter's contract was set to officially expire this month, and it was widely expected that the O's would be making a change in the dugout in the wake of their nightmarish 115-loss season.  There was some speculation that Showalter could be offered another job to remain in the organization, and while Showalter and O's management had talks about that possibility in the past, Eduardo A. Encina of the Baltimore Sun tweets that "discussions never got to that point" in Showalter's meeting with team ownership today.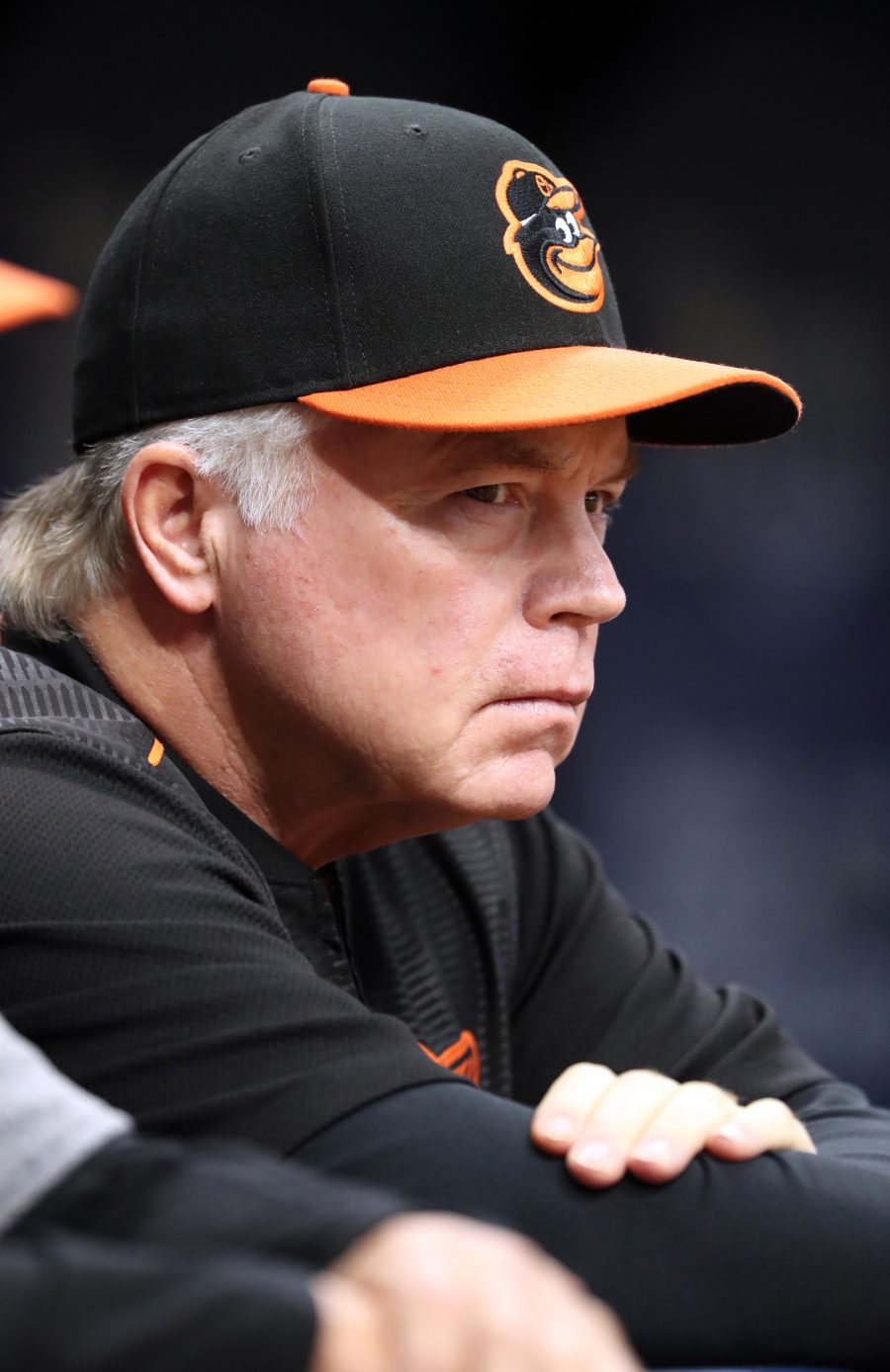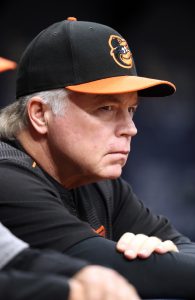 The Orioles' hideous 2018 performance dragged Showalter's record as the team's manager under the .500 mark, ending his tenure at 669-684.  While the Showalter era ended on a very sour note, however, it was under his leadership that the Orioles enjoyed a big turnaround.  After taking over as manager partway through the 2010 season, Showalter stewarded the team through one more losing season in 2011, extending Baltimore's stretch of sub-.500 seasons to fourteen.  That all changed in 2012, when the O's made a surprise run to the AL Wild Card game and defeated the Rangers to earn a slot in the ALDS.
2012 was the first five straight non-losing seasons (the club went 81-81 in 2015) for the Orioles, a stretch that included another wild card appearance in 2016 and an AL East title in 2014.  That 2014 team was Showalter's best, a squad that won 96 games and defeated the Tigers in the ALDS to notch Baltimore's first postseason series victory since 1997.  All three of Showalter's playoff teams in Baltimore outperformed their Pythagorean win-loss record, which is a good indicator of Showalter's ability in managing a team that often seemed to catch opponents and pundits by surprise.  While the O's had such talents as Manny Machado and Adam Jones anchoring the lineup, plus the likes of Nelson Cruz or Chris Davis contributing big seasons at the plate, Showalter navigated his team to success with a focus on slugging, defense, and a quality bullpen, despite a constant lack of stability in the starting rotation.
Showalter has now concluded four different managerial stints with as many different teams, having previously stewarded the Yankees from 1992-95, the Diamondbacks from 1998-2000, and the Rangers from 2003-06.  In each of those cases, Showalter helped take a struggling team (or, in Arizona's case, an expansion team) to success, so he could stand out as a logical candidate for teams looking for a new manager this offseason.  The Reds, for instance, seem to be targeting experienced names as they look to take the next step in their rebuild, so Showalter could potentially end up on their radar screen.  The Blue Jays, Twins, Rangers, and Angels are the other clubs with managerial vacancies, plus more openings could still emerge.  Of course, this assumes that the 62-year-old Showalter is still interested in managing, as he has been rumored to have interest in front office positions in the past.
Recent reports have indicated that Dan Duquette could stay on as Baltimore's executive VP of baseball operations, and since Showalter was already in place before Duquette was hired by the Orioles in November 2011, this could be Duquette's first chance at hiring his own manager (which is no small thing, as there have long been rumors of friction between Duquette and Showalter).  It remains to be seen exactly what the Orioles braintrust of Duquette, Brady Anderson and the Angelos family will look for in a new manager, though with the O's just entering what could be a lengthy rebuild, it seems likely that a new skipper will need to be experienced in developing and teaching young players.
Photo courtesy of USA Today Sports Images