Nov. 27: The Pirates have formally announced the signing, via press release.
"Lonnie Chisenhall adds an experienced, productive and versatile player to our Major League Team," said GM Neal Huntington in a statement accompanying the announcement. "When healthy, Lonnie has been a quality hitter while offering defensive flexibility. He also provides us an immediate option in right field while Gregory Polanco is getting healthy and his abilities and versatility will make our club better once Polanco returns."
Nov. 26: The Pirates have struck a deal with free agent outfielder Lonnie Chisenhall, per Ken Rosenthal of The Athletic (Twitter link). It's said to be a one-year, $2.75MM pact.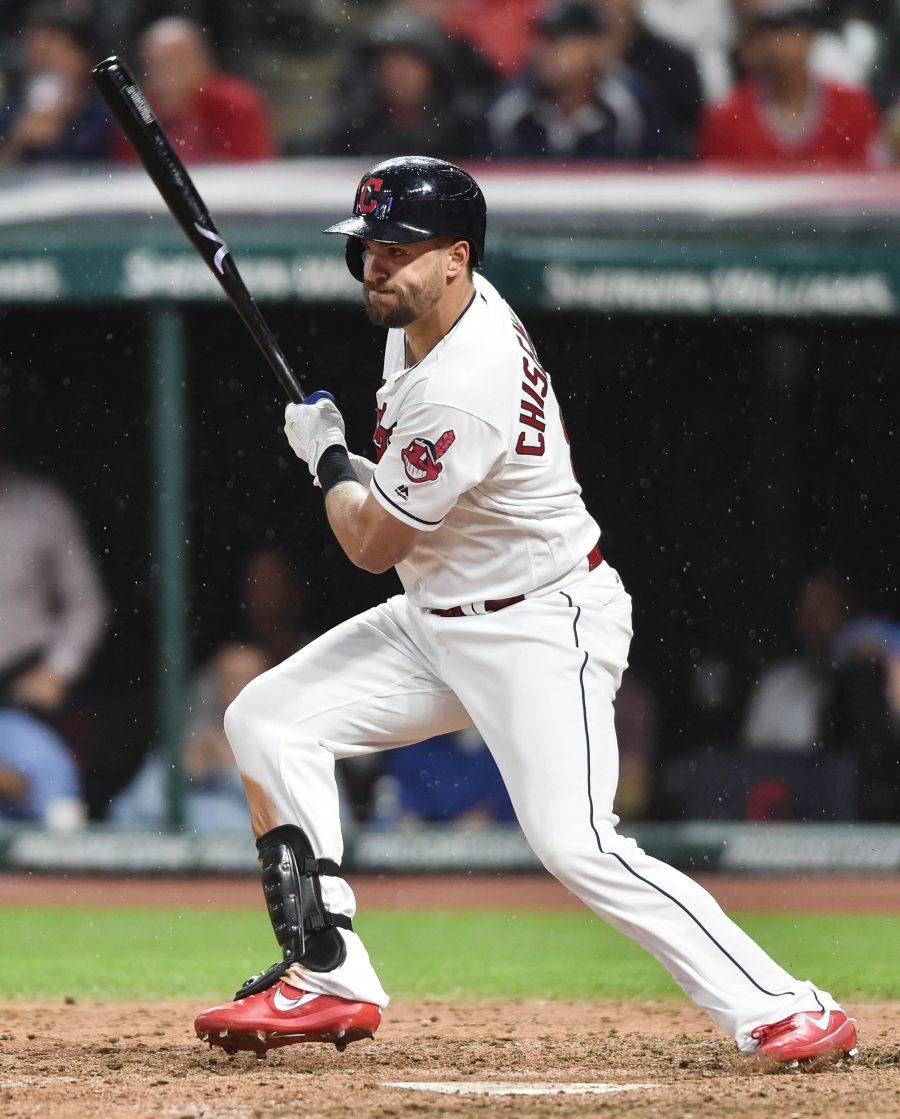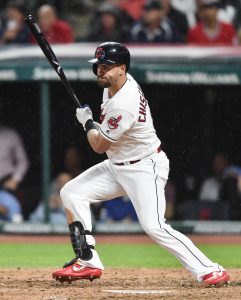 Chisenhall, 30, missed much of the 2018 season owing to a nagging calf injury. If he can avoid the DL, and earn playing time, he'll have a chance to boost his salary in Pittsburgh. Per Rosenthal, the deal comes with some reasonably hefty potential incentives. Chisenhall will receive $250K upon reaching 250, 300, 350, and 400 plate appearances along with $500K if he makes it to 450, 500, 550, and 600 trips to the dish. That's a potential $3MM boost.
Of course, it'd be rather surprising to see the left-handed-hitting Chisenhall receive enough action to max out the contract. He has only topped the five-hundred PA barrier once in his career, most of which has been spent in platoon duty. And for good reason: Chisenhall has been 58 OPS points better against right-handed than left-handed pitching in the majors.
For the Bucs, Chisenhall represents a part of a solution for the absence of Gregory Polanco, who is expected to miss a big chunk of the season recovering from shoulder surgery. Frankly, it's unclear what the club will receive from Polanco in 2019, so it was imperative that a fill-in be found.
While a right-handed hitter might have dovetailed better with the existing unit by the time Polanco is back in action — after all, he and Corey Dickerson both hit from the left side — adding a lefty makes for a cleaner immediate fit with the team's slate of reserve options. Pablo Reyes, Jose Osuna, and Patrick Kivlehan are among the players who could compete for bench duties. Of course, it's also still possible that a higher-end asset could fall into the Bucs' laps at some point over the offseason.
Regardless of how the platoon machinations work out, this is an interesting signing. Chisenhall is a sneaky upside play, given the ceiling he has shown on both sides of the ball.
Offensively, Chisenhall has produced at about a league-average clip over his eight-year career. But he churned out a 117 wRC+ in 2014, the season in which he saw his most extensive playing time (142 games, 533 plate appearances). And since the start of the 2017 season, he's a .297/.368/.503 hitter with 13 home runs over 365 plate appearances. That represents a notable power surge as against his prior track record, though it came in a short sample and showed up more in '17 than in his brief '18 effort.
With the glove, Chisenhall went from a questionable third baseman to a high-end right fielder in 2015. The exuberant defensive metrics have cooled in the years to come, but he generally grades out in sight of average. It's at best questionable whether he'll be more than a solid performer in the field, particularly given that he'll be looking to move past the longstanding lower-leg ailment, but there's reason to think the Pirates will at least have an average defender for their money.
All things considered, as Jason Rollison of Bucs Dugout noted in tweeting the club's interest recently, it seems like a nice match that will serve both player and team. Chisenhall joins Jung Ho Kang as a reasonably high-upside early signee, giving the Pirates two roster pieces at a palatable price and leaving a relatively robust amount of spending capacity untapped for further additions. (Of course, some potential payroll space could be held and deployed at midseason if the team proves worthy of further investment.)
Photo courtesy of USA Today Sports Images.