The Red Sox have announced a deal to keep sluggeer Steve Pearce in Boston, as Jeff Passan of Yahoo Sports reported (via Twitter). It's said to be a one-year, $6.25MM pact for the Excel Sports Management client.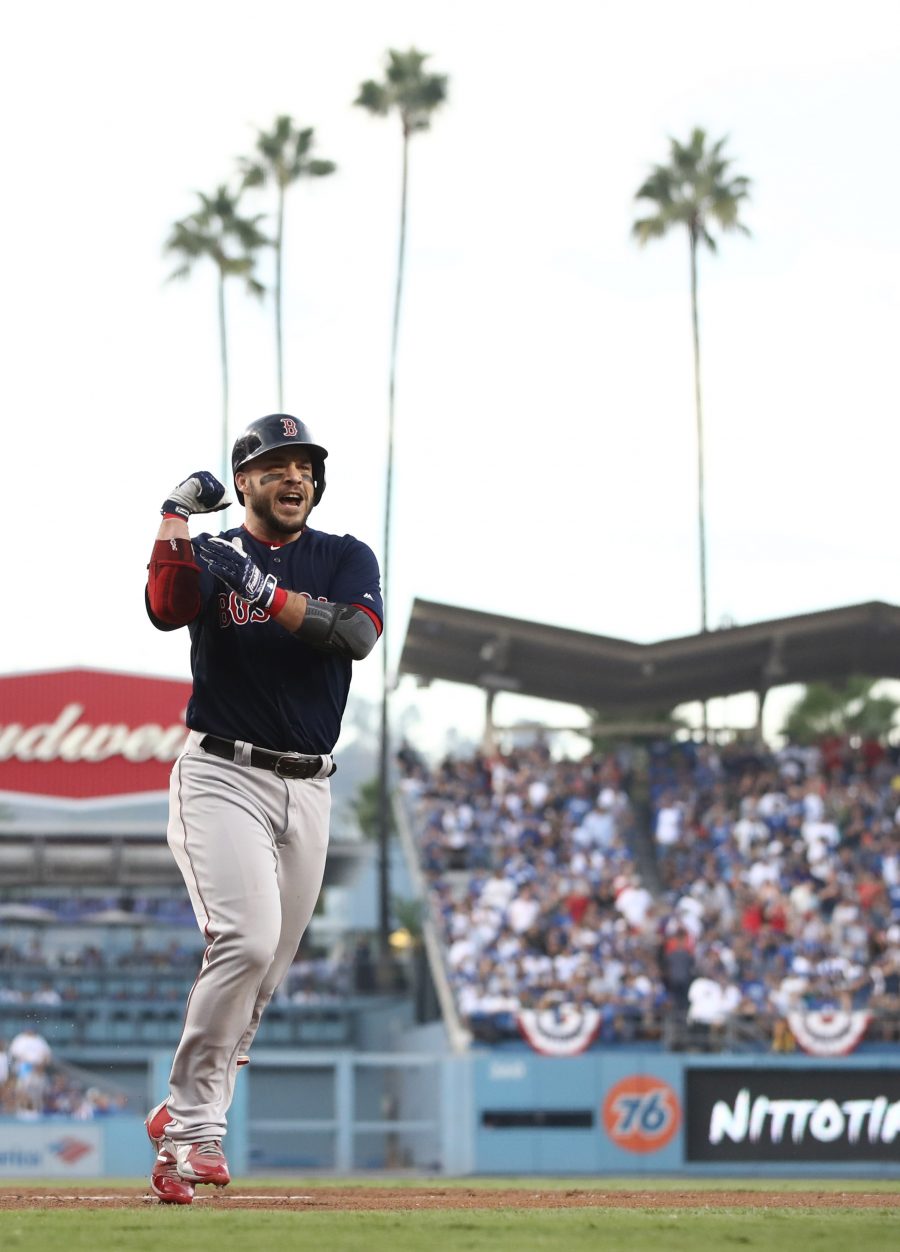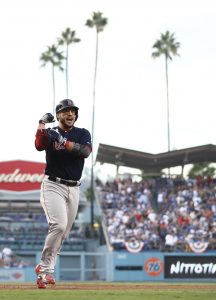 Pearce, 35, was picked up in a relatively unheralded late-June swap with the Blue Jays. He more or less took the role that had been played by Hanley Ramirez to open the year, and ended up delivering more value than the Sox probably anticipated.
By the end of the 2018 regular season, Pearce had compiled an excellent .284/.378/.512 batting line and 11 home runs over 251 total plate appearances. He bettered that in the postseason, turning in a 1.083 OPS in 47 plate appearances and ultimately taking home World Series MVP honors owing to some timely long balls.
Pearce did not fully establish himself in the big leagues until he had passed his thirtieth birthday. Since then, though, he has mostly been an excellent offensive producer — at least, when healthy. Rather surprisingly, Pearce has still yet to take even 400 plate appearances in a given season.
It seems clear that the Red Sox will continue to seek to get Pearce's bat whenever possible against left-handed pitching. While he has historically been a solid hitter even without the platoon advantage, Pearce has bombed opposing southpaws.
Odds are, Pearce will see most of his time by sharing the action at first base with Mitch Moreland. He could also pick up some time in the DH slot when J.D. Martinez steps into the outfield or gets a rest. And it's certainly possible that Pearce could see some time at other spots around the diamond as well. He has experience in the corner outfield as well as second and third base, though surely he won't be seen as the best-defending option at those spots.
This move likely forecloses some other conceivable avenues to boosting the Red Sox offense — not that it needs it, or that Pearce won't suffice. That said, the club still has some potential uncertainty at second and perhaps even third base, though it certainly wouldn't be surprising to see the organization decide to rely upon existing options there. Otherwise, Dave Dombrowski and co. will presumably dedicate most of their offseason energy to pursuing improvements behind the plate and on the mound — and, perhaps, trying to gain traction on contract talks with a few current stars.
Photo courtesy of USA Today Sports Images.