DEC. 10: Montero confirmed Monday that his playing career is over, per Jon Heyman of Fancred. "I'm done," Montero said.
DEC. 9: Catcher Miguel Montero last took a major league field on April 5, which is likely to go down as his final MLB game. After sitting out nearly all of last season, Montero tells Nick Piecoro of the Arizona Republic that he's "pretty much retired," and has turned his attention to a budding career as an agent. Montero is the CEO of ZT Sports, an agency that features 17 clients, as Piecoro details.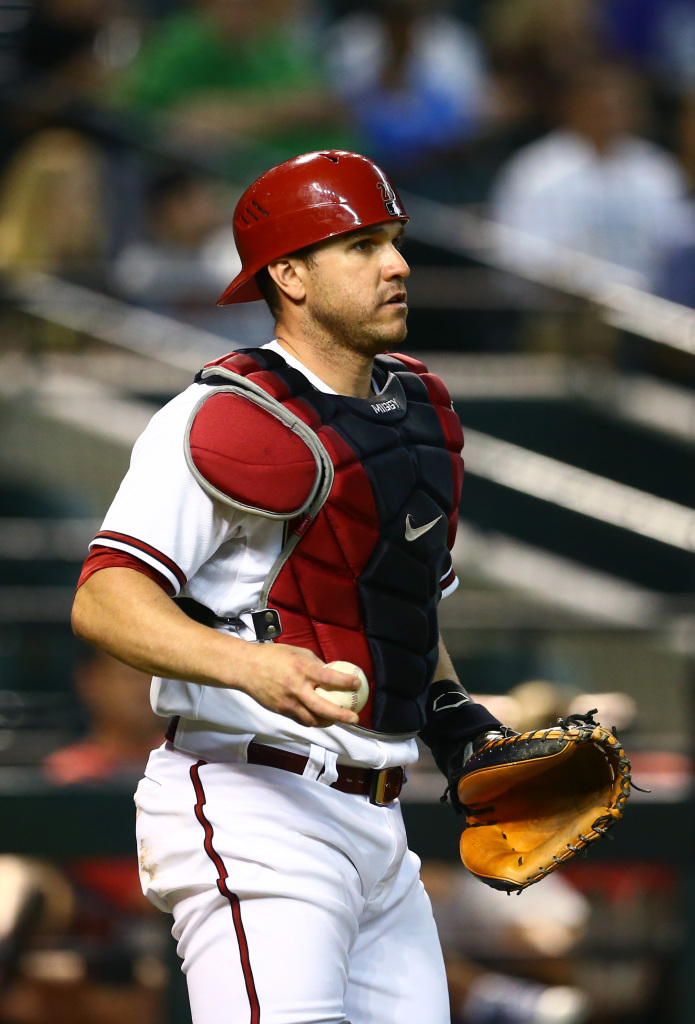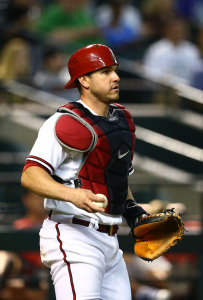 If the 35-year-old Montero is indeed done as a player, his career will conclude with 15.5 fWAR/13.3 rWAR, two All-Star nods, a World Series title and upward of $73.6MM in earnings over 13 seasons. Montero spent the majority of his big league tenure in Arizona, which signed him out of Venezuela for a meager $13,000 in 2001. He debuted with the Diamondbacks in 2006 and later became their primary catcher, a role he held through 2014.
Montero was among the majors' best backstops during his time in Arizona, where he slashed .264/.342/.421 (100 wRC+) with 97 home runs in 3,430 plate appearances. Defensively, Montero threw out at least 40 percent of would-be base stealers in two of his seasons with the Diamondbacks (2011 and '12) and generally earned excellent marks behind the plate from Baseball Prospectus.
As a result of the all-around prowess he demonstrated with the Snakes, the team signed Montero to a five-year, $60MM contract extension in 2012. Montero played a significant role in those negotiations, which helped prepare him for becoming an agent, he tells Piecoro.
"I remember we were in Miami," Montero said. "[Diamondbacks CEO Derrick Hall] called me and was like, 'What do you want?' I said, 'I want five years and $60 million.' He said, 'Ah, man, we've got four for $44 million.' I was like, 'I want 5 for 60.' 'Is that the number?' I said, 'That's the number. Don't call me again with five and 59 and a half because I'm not going to take it.'"
While Montero got his desired payday from the Diamondbacks, he didn't see the deal through in the desert. Instead, Arizona traded Montero to the Cubs prior to the 2015 season for right-handers Zack Godley and Jeferson Mejia. Montero continued to offer respectable offensive production in Chicago, where he batted .242/.342/.395 (99 wRC+) with 27 homers in 799 regular-season plate appearances. His most memorable offensive contribution came against the Dodgers in Game 1 of the 2016 NLCS, in which Montero crushed a pinch-hit, two-out, eighth-inning grand slam off righty Joe Blanton to break a 3-3 tie. Chicago went on to win the game, the NLCS and the World Series in a seven-game masterpiece against the Indians, giving the franchise its first championship in 108 years.
Unfortunately for Montero and the Cubs, his run with the team ended in unceremonious fashion in June 2017. Montero and righty Jake Arrieta combined to allow seven stolen bases in a loss to the Nationals, after which the catcher publicly blamed his battery mate. The Cubs elected to designate Montero for assignment 12 hours later, despite a nice start at the plate that year, with president of baseball operations Theo Epstein telling reporters that the catcher wasn't "being a good teammate."
A few days after the Epstein-led Cubs designated Montero, they traded him to the Blue Jays for a minimal return. He ended up recording a disastrous .489 OPS in 101 PAs as a Jay that year. In the wake of his horrific showing in Toronto, Montero settled for a minor league contract with the Nationals last winter. He ultimately appeared in four games as a Nat before they released him April 14.
Reported interest in Montero has been nonexistent since Washington cut ties with him, which has enabled him to pour his efforts into his fledgling agency. MLBTR wishes Montero well in his new venture.
Photo courtesy of USA Today Sports Images.