The Blue Jays announced that they've acquired catcher Miguel Montero and cash considerations from the Cubs in exchange for a player to be named later or cash considerations. Darrell Ceciliani has been moved to the 60-day DL to clear a spot on the 40-man roster. FanRag's Jon Heyman reported last week that the Jays had interest in Montero after the Cubs had designated him for assignment.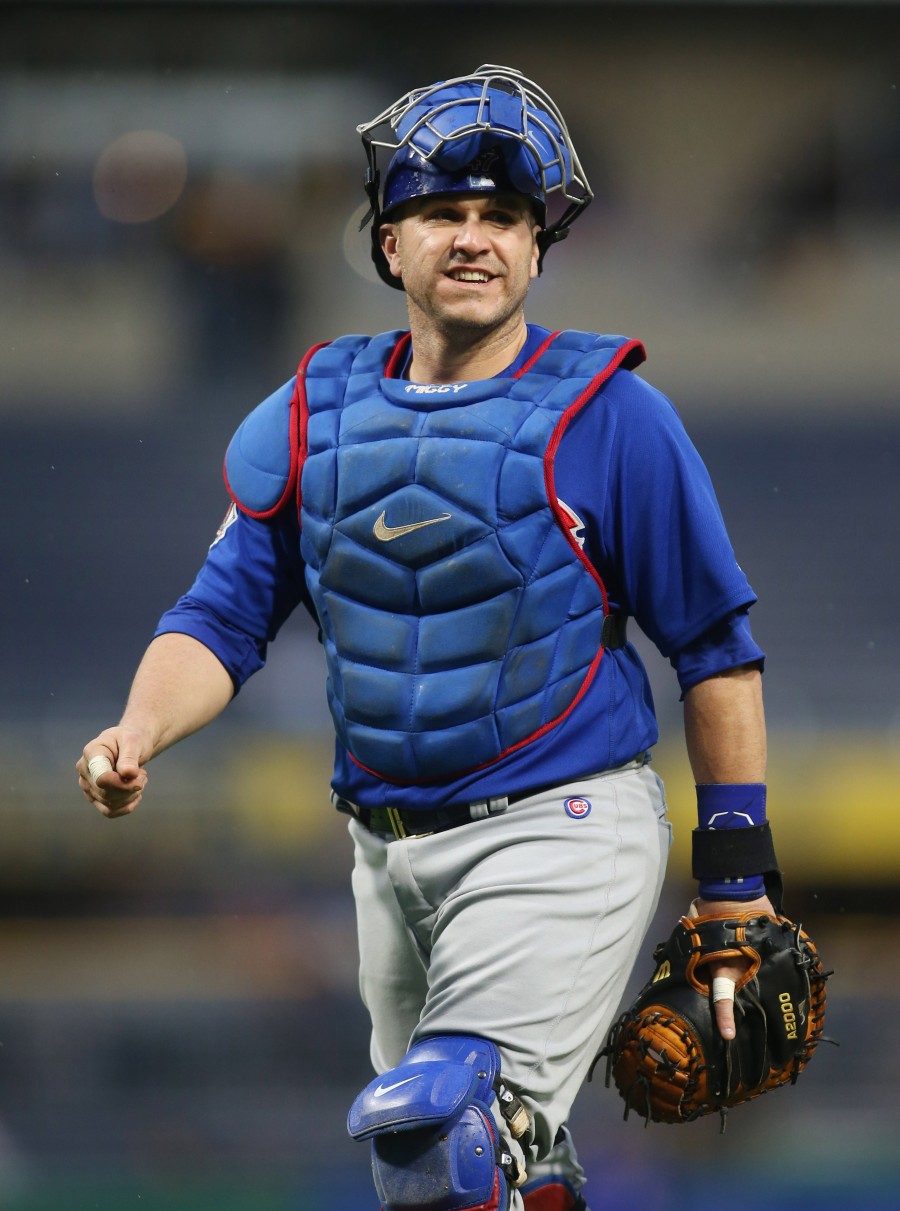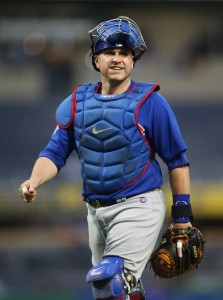 Montero, 34 this weekend, sounded off on teammate Jake Arrieta and the rest of the Cubs' pitching staff last week for slow delivery times, citing that as the reason that the Nationals were able to steal seven bases against the Cubs in one game. While Arrieta undoubtedly carried his share of the blame in that instance, the Cubs didn't take kindly to Montero's candid assessment with the media; Montero was designated for assignment roughly 12 hours later.
President of baseball operations Theo Epstein told reporters after the fact that the organization considered that an instance of Montero "not being a good teammate," while Anthony Rizzo offered some pointed criticism of Montero in a radio interview the next morning. Said Rizzo on ESPN 1000 (Twitter link): "When you point fingers you're a selfish player. We have another catcher that throws everyone out."
At the plate, Montero figures to give the Jays a boost in production. Toronto catchers have posted a putrid .168/.280/.280 batting line in 2017 on the whole. While Russell Martin isn't hitting for average, he's still getting on base and showing a bit of power, as evidenced by his .213/.369/.368 line. However, the combination of Luke Maile, Mike Ohlman and Jarrod Saltalamacchia has been a black hole for the Jays, from an offensive standpoint, hitting a combined .108/.140/.162 in 136 plate appearances. Montero isn't the hitter that he once was, but he's still touting a .286/.366/.439 batting line in 2017, albeit in a small sample of 112 plate appearances (just 13 of which have come against fellow lefties).
From a defensive standpoint, there are more questions with Montero. While he's long rated as a plus framer and again has positive marks in 2017, he's also thrown out just one of the 32 men that have attempted to steal a base against him this year. Last season he managed to halt a mere 11 percent of stolen base attempts against him, and he was at just 20 percent with the Cubs back in 2015. While there's assuredly some level of truth to Montero's comments — many stolen bases, after all, are swiped primarily at the expense of the pitcher — Montero certainly isn't without blame. As Rizzo alluded to, Montero's now-former teammate, Willson Contreras, has managed to throw out 35 percent of his opponents over the past two seasons.
Montero is earning $14MM this season in the final year of a five-year, $60MM contract extension that he signed with the Diamondbacks in 2012. Of that $14MM sum, approximately $6.96MM remains. Unsurprisingly, FOX's Ken Rosenthal tweets that the Cubs will pay the "vast majority" of the sum that remains on that deal as a means of facilitating the deal.
Photo courtesy of USA Today Sports Images.