DECEMBER 18: The Nats have announced the signing.
DECEMBER 15, 3:38 PM: The Washington Post's Jesse Dougherty tweets that Adams will earn $3MM in 2019, and he's also guaranteed a $1MM buyout on a mutual option for the 2020 season.
3:18 PM: Free agent first baseman/outfielder Matt Adams has agreed to a one-year, $4MM deal (contract details via Yahoo's Jeff Passan) with Washington, per The Athletic's Ken Rosenthal. Per Rosenthal, the deal is pending a physical.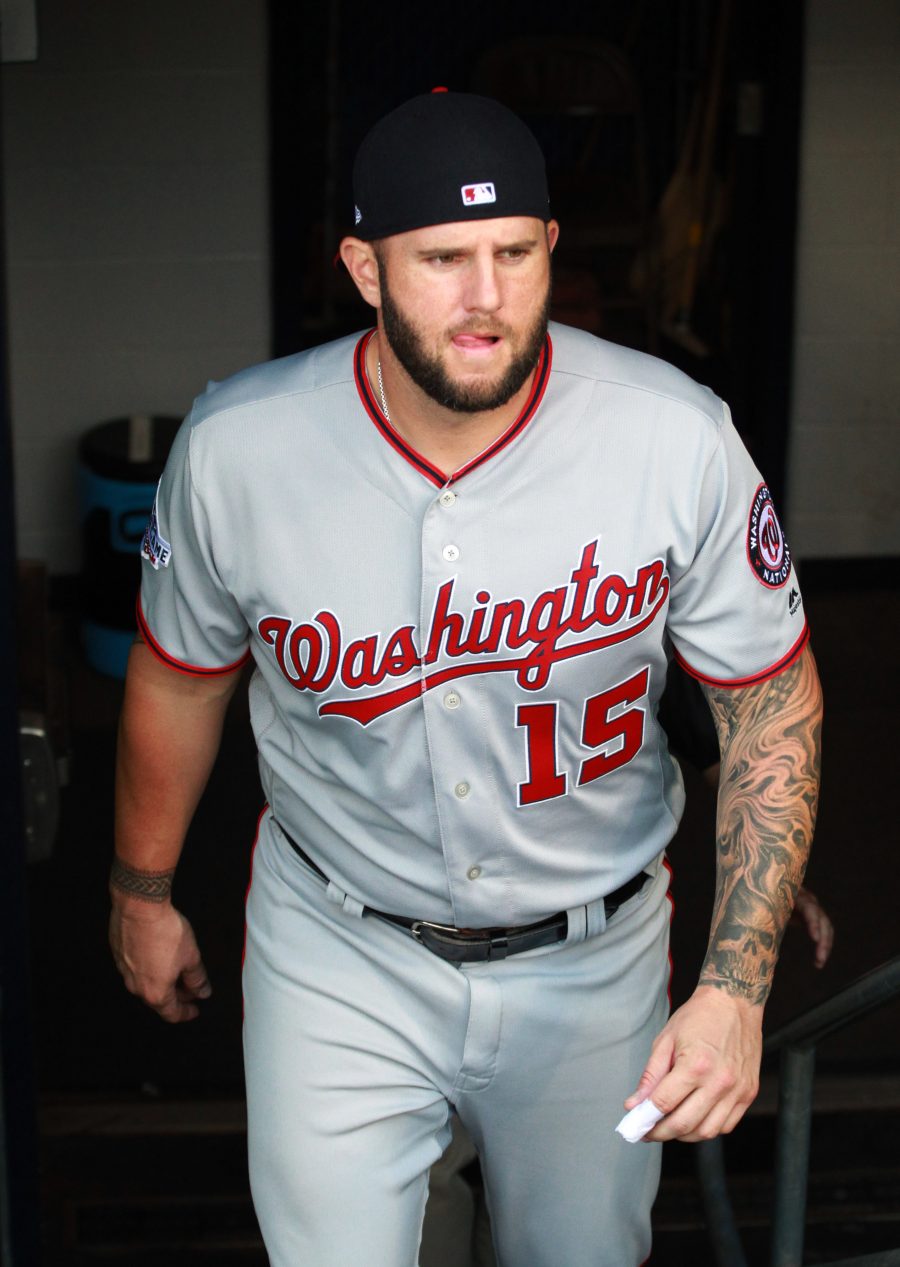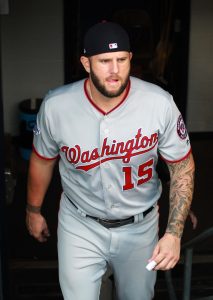 Adams, 30, was excellent in 277 plate appearances for the Nationals last seasons, slashing .257/.332/.510 (123 wRC+) before moving back to St. Louis on a late-August waiver claim. Despite poor numbers in a minuscule sample upon returning to the Cardinals, a slimmed-down Adams posted his highest hard-hit rate (39.1%) since the 2014 campaign, and displayed, for the first time, an ability to adequately handle a corner-outfield spot, earning decent DRS marks after a dreadful initiation to the spots in 2017.
Adams, though, has long been a near-automatic out against left-handed pitching (career .208/.238/.358 batting line, 59 wRC+), and did little to dismiss the notion in 32 plate appearances versus lefties in 2018. Still, he's a solid bench option for a team in dire need of upper-level offensive depth, and should be an adequate replacement for an aging Ryan Zimmerman or the injury-prone Adam Eaton, should either fall prey to the DL and/or bouts of ineffectiveness.
The Slippery Rock University product made his MLB debut in 2012 with St. Louis after systematically annihilating minor-league pitching from 2009-12. His rookie season in 2013 was arguably his best, as the then-24-year-old joined a host of lineup-mates in demolishing NL pitching (his 135 wRC+ was third-best on the team) en route to the team's second pennant in three seasons. Sharp decline followed, though, and an undiscerning eye (5.0 BB% from '14-'15) relegated the 23rd-round pick to extreme part-time duty.
An increased, 7.6 BB% allowed for a slight rebound in Adams' 2016 performance, before the slugger dropped 30 pounds and vowed to improve his versatility. There's hope for more, too: Adams' 107 wRC+ last season was suppressed by a career-low .245 average on balls in play, with his second-St. Louis-stint results (.167 BABIP in 60 PA despite a 56% hard-hit rate) being an obvious anomaly.