DECEMBER 18, 12:30pm: The Texas club has announced the signing.
11:41am: Lynn will receive a $4MM signing bonus, along with salaries of $8MM, $10MM, and $8MM, per Ken Rosenthal of The Athletic (via Twitter). The deal also includes a one-time $100K assignment bonus in the event that Lynn is shipped out west (to the Angels, Dodgers, D-Backs, Rockies, Padres, Athletics, Giants, or Mariners).
DECEMBER 12: The Rangers are nearing a deal with veteran free agent hurler Lance Lynn, according to MLB.com's TR Sullivan (via Twitter). It's said to be a rather surprising three-year arrangement with a strong $30MM guarantee, with MLB.com's Mark Feinsand adding the financial details on Twitter.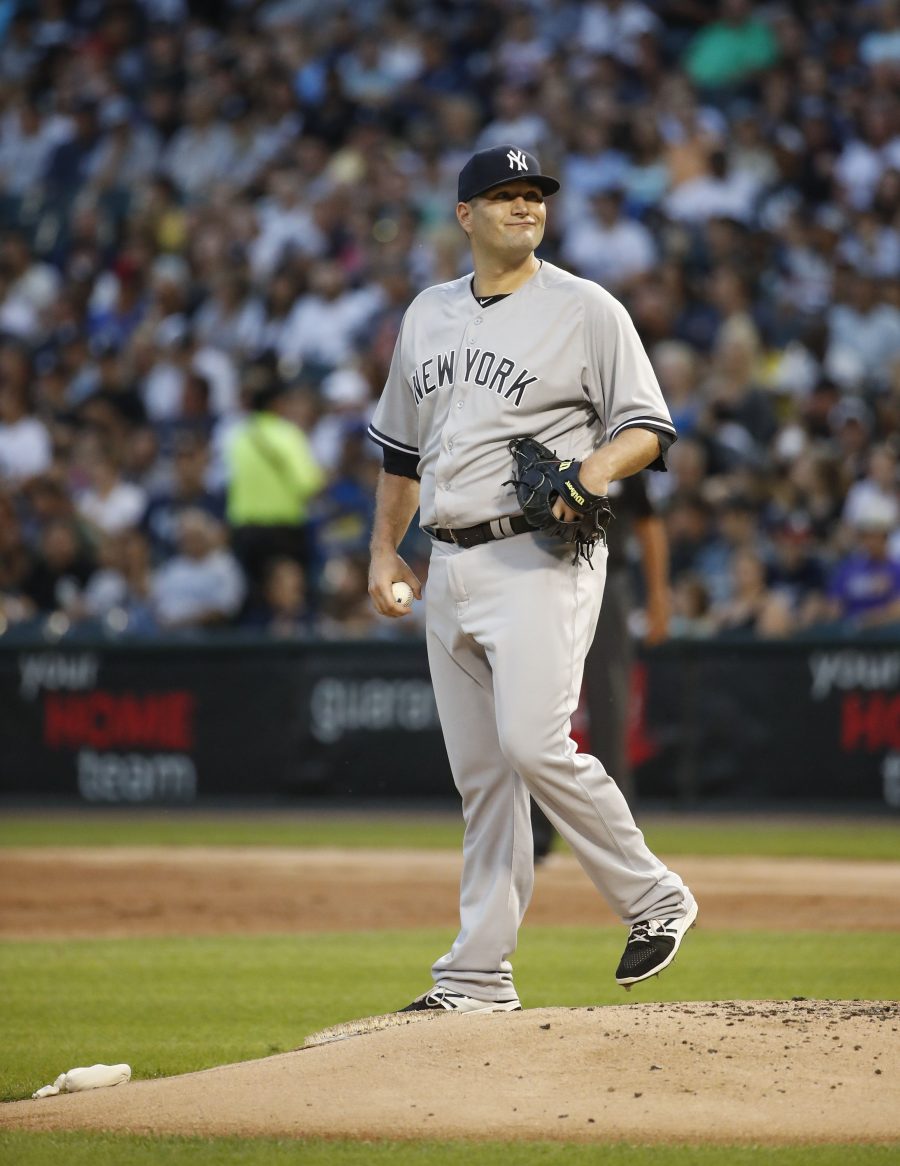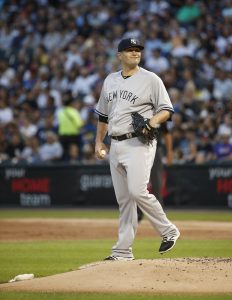 Last winter, Lynn seemed in line for a significant, long-term deal before he settled for a pillow contract with the Twins. After turning in middling results in the ensuing campaign, it did not seem likely he'd get a terribly lengthy arrangement this time around.
MLBTR predicted a two-year, $16MM pact. That felt terribly rich to anyone that failed to look beneath his 4.77 ERA from 2018. But Lynn did show some intriguing underlying numbers, particularly after landing with the Yankees in a mid-season swap. To be sure, Lynn continued to post suboptimal bottom-line numbers in New York. But he racked up a 61:14 K/BB ratio in his 54 1/3 innings, a notable improvement in that regard over his career numbers that was perhaps linked to some changes in his pitch usage patterns. Lynn also drew grounders at a career-best 49.7% rate over the course of the season.
There's also a broader track record to consider. The veteran righty had long turned in impressive campaigns with the Cardinals, never once averaging over four earned per nine in his six seasons in St. Louis and wrapping up his time there with a 3.38 ERA in nearly one thousand frames. Lynn was even typically effective upon returning from Tommy John surgery in 2017. But ERA estimators did not buy into that version of the hurler (4.82 FIP, 4.75 xFIP, 4.85 SIERA), which made it somewhat unsurprising to see his market collapse in the ensuing winter.
In any event, the market clearly valued Lynn's impressive late showing with the Yanks this time around, which helps even things out for the former first overall draft pick. It's the second consecutive season in which the Rangers have given out a reasonably aggressive three-year contract for a starting pitcher, with last winter's Mike Minor deal working out well thus far.
Of course, the Texas staff still faces questions, but this move changes the complexion of the unit. In addition to Minor and now Lynn, the Rangers will feature TJ-returnees Drew Smyly and Edinson Volquez. All of those four veterans have had notable successes at times, but each has also endured health issues and performance lapses in the recent past. The Rangers could compete the remaining job among younger pitchers, or might continue dabbling with the utilization of an opener.
Photo courtesy of USA Today Sports Images.