Dec. 17: The Yankees have formally announced Happ's two-year contract and a vesting option for the 2021 season.
Dec. 12: The Yankees have reportedly agreed to a two-year, $34MM deal to bring free agent southpaw J.A. Happ back to the Bronx.  The contract is pending a physical; Happ is represented by Rogers Sports Management.
When completed, the contract is expected to include an option year valued at $17MM. It would vest if Happ reaches 165 innings and/or 27 starts in the 2020 campaign.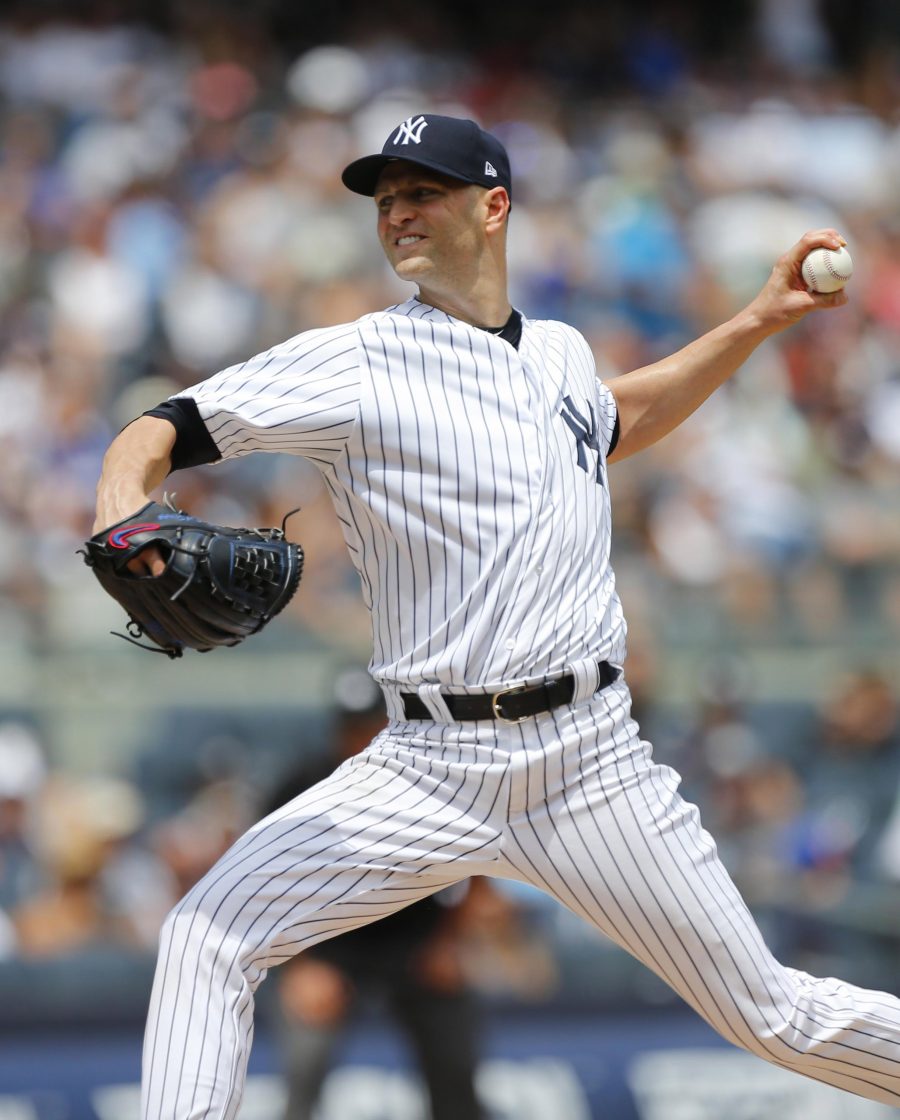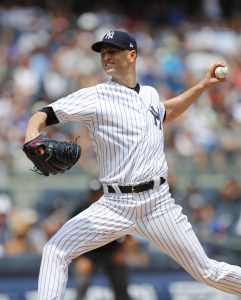 Happ has been one of the offseason's most sought-after arms, with as many as 10 teams said to have some level of interest in the 36-year-old.  Happ was known to have been weighing several two-year offers and was reportedly willing to sign with the first team that gave him a third guaranteed year.
It seems, though, that he'll fall shy of that target — meaning he'll also land short of the three-year, $48MM that MLBTR predicted. As we noted in that post, however, it was never fully clear whether Happ would be able to secure a promised salary through his age-38 campaign.
At the end of the day, the Yankees will pay a bit of a premium on an annual basis and surrender some control over that third year (through the vesting clause) in order to secure the services of the southpaw. Happ was for some time seen as more of a depth piece, but he has rather quietly emerged as a steady force in recent seasons.
Happ, you may recall, raised his profile greatly with a surprising late-2015 run with the Pirates. That landed him the three-year deal with the Blue Jays that he just completed. Since he last put pen to paper, Happ has pitched to a 3.44 ERA with 8.7 K/9 and 2.7 BB/9 over 518 frames.
After his contract was shipped to the division-rival Yankees in the middle of the 2018 campaign, Happ obviously impressed his new employer. He turned in 63 2/3 innings of 2.69 ERA ball over 11 starts, though he was later knocked around in his lone postseason appearance. That shouldn't (and obviously didn't) give the Yanks pause, particularly since Happ had previously generally performed well in the playoffs.
For the Yankees, Happ becomes the third lefty rotation piece added this winter, joining James Paxton and CC Sabathia. The club tried for a fourth, Patrick Corbin, but watched him head elsewhere after deciding not to extend to bigger dollars and years than the organization felt comfortable with. In this case, the willingness to stick to his guns worked to the benefit of GM Brian Cashman, who did not have to full guarantee a third season to land a pitcher he obviously felt comfortable with.
The Athletic's Ken Rosenthal (Twitter link) reported a deal was close, with Andy Martino of SNY.tv (Twitter link) reporting it was completed. Jon Heyman of Fancred (via Twitter) and MLB.com's Mark Feinsand (in a tweet) had details on the deal structure, with Bob Nightengale of USA Today Sports (via Twitter) and Joel Sherman of the New York Post (Twitter links) covering the salary terms.
Photo courtesy of USA Today Sports Images.