The Mets and Astros have swung a five-player trade centering on corner infielder/outfielder J.D. Davis, according to both teams. New York has acquired Davis and minor league infielder Cody Bohanek in exchange for three minor leaguers – second baseman Luis Santana, outfielder Ross Adolph and catcher Scott Manea.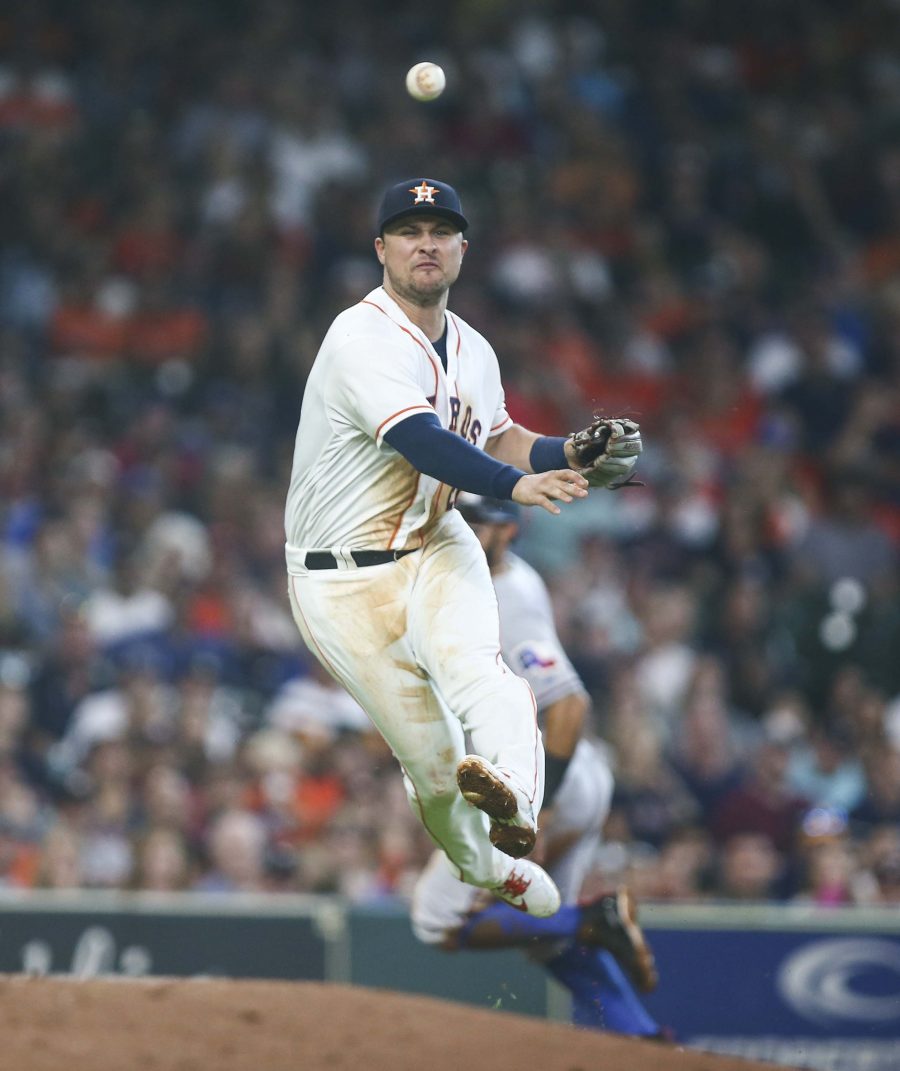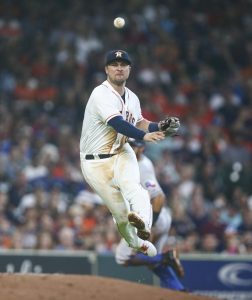 A third-round pick of the Astros in 2014, Davis ranked among the team's top-15 prospects at Baseball America through the 2017 campaign. Davis has shown plenty of promise by raking in the minors, particularly at the Triple-A level, where he debuted in 2017 and has slashed .335/.400/.589 with 22 home runs in 450 plate appearances. He has also picked up experience at all four corner positions at Triple-A, though most of his professional work has come at third base.
While Davis held his own in Houston's system, he wasn't much of a factor in the majors for the club. The right-handed batter performed decently across 68 PAs in 2017, the year the Astros won the World Series, but was ineffective across 113 trips last season. Thus far, Davis is just a .194/.260/.321 hitter with five homers in 181 major league PAs. Thanks in part to Davis' big league struggles, not to mention the Astros' collection of talent at the corners, they deemed him expendable.
In New York, the soon-to-be 26-year-old Davis will provide depth behind third baseman Todd Frazier, whichever first baseman the Mets choose (be it Peter Alonso, Dominic Smith or Jeff McNeil) and corner outfielders Brandon Nimmo and Michael Conforto. With two minor league options remaining, the Mets won't be under pressure to place Davis on their Opening Day roster. Bohanek, meanwhile, will surely start in the Mets' minor league system, as the 23-year-old has totaled just 43 PAs above the High-A level since the Astros chose him in the 30th round of the 2017 draft.
Of the players going to Houston, only Santana, 19, ranked among New York's top 30 prospects at MLB.com. The 5-foot-8 Santana placed 24th, with the outlet lauding his "very advanced approach at the plate" and his makeup. Santana was dominant last season in rookie ball, where he hit .348/.446/.471 with more walks (27) than strikeouts (23) over 242 PAs. He's a "shrewd" addition for the Astros, Keith Law of ESPN observes.
Adolph, 22, joined the Mets in the 12th round of last summer's draft. He then proceeded to slash .276/.348/.509 with seven homers and 14 steals in 264 PAs at the Low-A level. The 23-year-old Manea had been with the Mets since they grabbed him in the 40th round of the 2014 draft. He hasn't yet gotten past Single-A, though Astros president Jeff Luhnow said Sunday (via Chandler Rome of the Houston Chronicle) that the team believes Manea "can move pretty quickly and has a chance to be a big league catcher."
Tim Brown of Yahoo Sports first reported the Mets were close to acquiring Davis. Andy Martino of SNY tweeted the Mets would get Davis and that the Astros would receive minor leaguers in the swap. Photo courtesy of USA Today Sports Images.