Jan. 29: The Rangers have formally announced the signing. Heyman tweets that Kelley will earn an extra $62,500 for reaching his 50th, 55th, 60th and 65th appearance in both seasons of the contract. It's worth pointing out that Kelley has only appeared in 60 games once in his career, so the top end of those incentives could be difficult to achieve.
Jan. 28, 5:55pm: The two sides are in agreement on a one-year contract with a club option for a second season, reports ESPN's Jeff Passan (Twitter links). MLB.com's Mark Feinsand tweets that Kelley will earn $2.5MM in 2019, and his 2020 option is also for $2.5MM with a $250K buyout. As such, his total guarantee will be $2.75MM. There are incentives packages in each season that can boost his annual salary to $3MM, and Kelley has already passed his physical, Feinsand adds.
5:49pm: The Rangers are closing in on a contract with free-agent right-hander Shawn Kelley, reports MLB Network's Jon Heyman (via Twitter). Kelley was said late last week to be choosing among three potential suitors as he neared a decision. The veteran reliever is represented by Frye McCann Sports.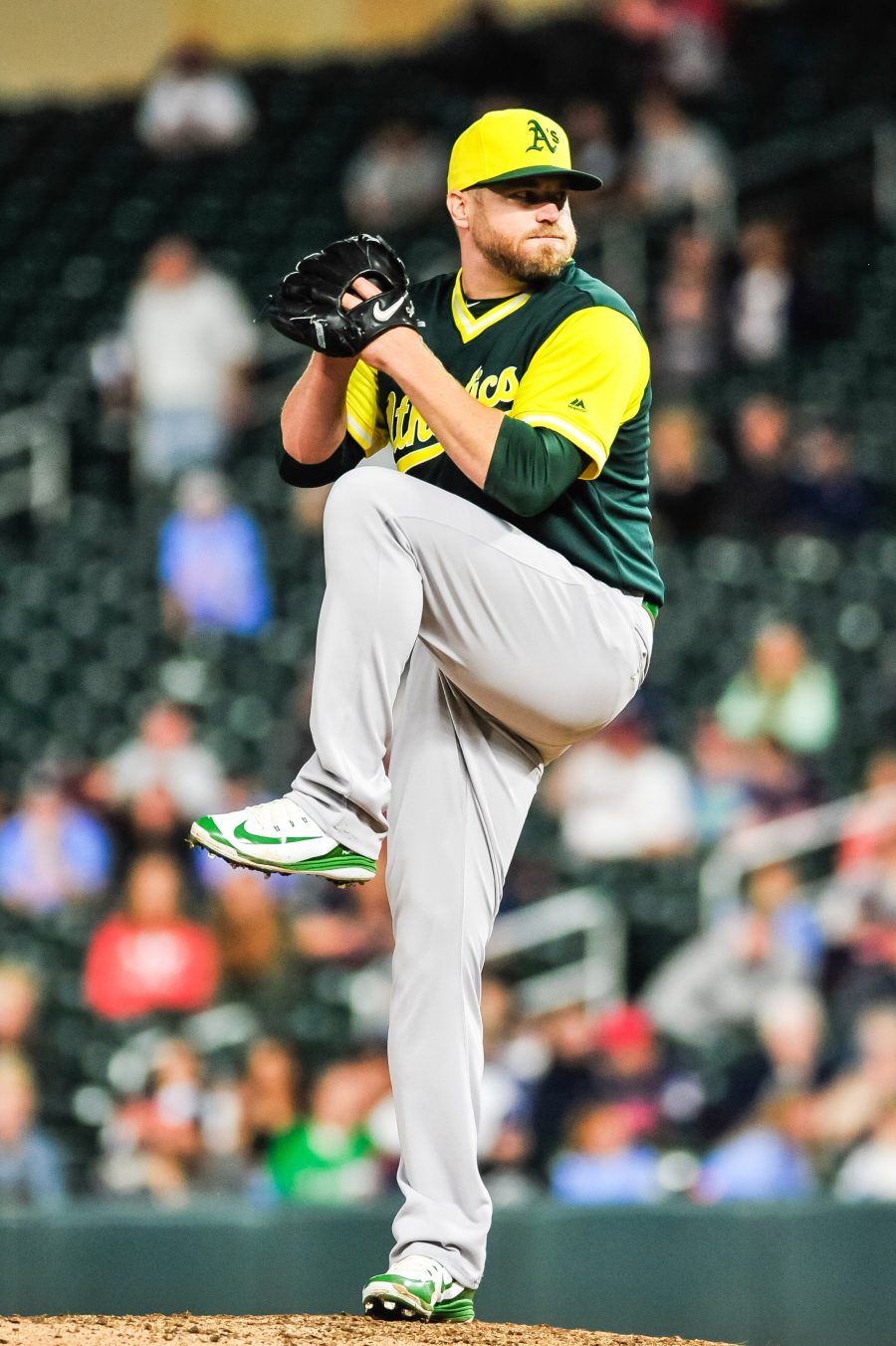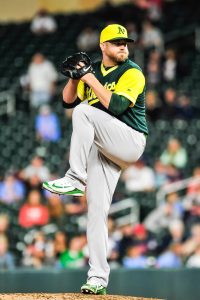 Kelley, 35 in April, just wrapped up a three-year, $15MM deal originally signed with the Nationals (though he finished it out in Oakland). In the final season of that pact, Kelley posted a 2.94 ERA with 9.2 K/9, 2.0 BB/9, 1.29 HR/9 and a 30.2 percent grounder rate in 49 innings — his third sub-3.00 ERA in the past four seasons. The interim season was an ugly one, as Kelley limped to a 7.27 ERA in 26 innings as part of a season in which he was hampered by a lower back strain, a trapezius strain and eventually bone chips in his right elbow — each of which sent him to the disabled list.
Texas hasn't made much in the way of large-scale splashes this offseason, with Lance Lynn's three-year, $30MM contract and the trade of Jurickson Profar to Oakland standing out as the largest moves to date for president of baseball operations Jon Daniels. However, the Rangers have steadily added a bevy of affordable veteran arms on short-term commitments, with Kelley joining a list that also includes Shelby Miller (one year, $2MM), Drew Smyly (acquired in a trade with the Cubs), Jesse Chavez (two years, $8MM) and Zach McAllister (one year, $1MM). Texas also picked up veteran infielder Asdrubal Cabrera on a one-year pact to help offset the departure of Profar. It's unlikely that all of those moves will pan out, but the bulk nature of value additions should yield some smaller-scale trade assets for Daniels & Co. this summer.
Kelley will now join Chavez and McAllister as somewhat new additions — Chavez was with the Rangers on a one-year deal last season before being traded to the Cubs, so he's not all that new to the organization — who will hope to comprise a setup core for electric young reliever Jose Leclerc. Durability will be the chief concern for Kelley, who has never reached 60 innings in a Major League season, but he's generally been a quality bullpen piece when healthy enough to take the hill.