4:25pm: Mikolas will receive a $5MM signing bonus and $15.75MM annual salaries, Bob Nightengale of USA Today tweets. The deal also includes $2MM in escalators and full no-trade protection, Heyman reports (Twitter links).
12:55pm: The contract does not overwrite Mikolas' 2019 salary but runs from 2020-23, per The Athetic's Ken Rosenthal (on Twitter). That'll give the Cardinals control of Mikolas through his age-34 season.
12:50pm: MLB Network's Jon Heyman tweets that Mikolas will be guaranteed a hefty $68MM over a four-year term on his new contract. That deal lines up identically with the four-year pact inked by postseason hero Nathan Eovaldi with the Red Sox earlier this winter. The deal, Heyman adds, can reach a total of $70MM in value.
12:45pm: The Cardinals and right-hander Miles Mikolas have agreed to terms on a contract extension, reports Derrick Goold of the St. Louis Post-Dispatch (via Twitter). The two sides had expressed mutual interest in completing such an arrangement back in January. Mikolas is represented by Octagon.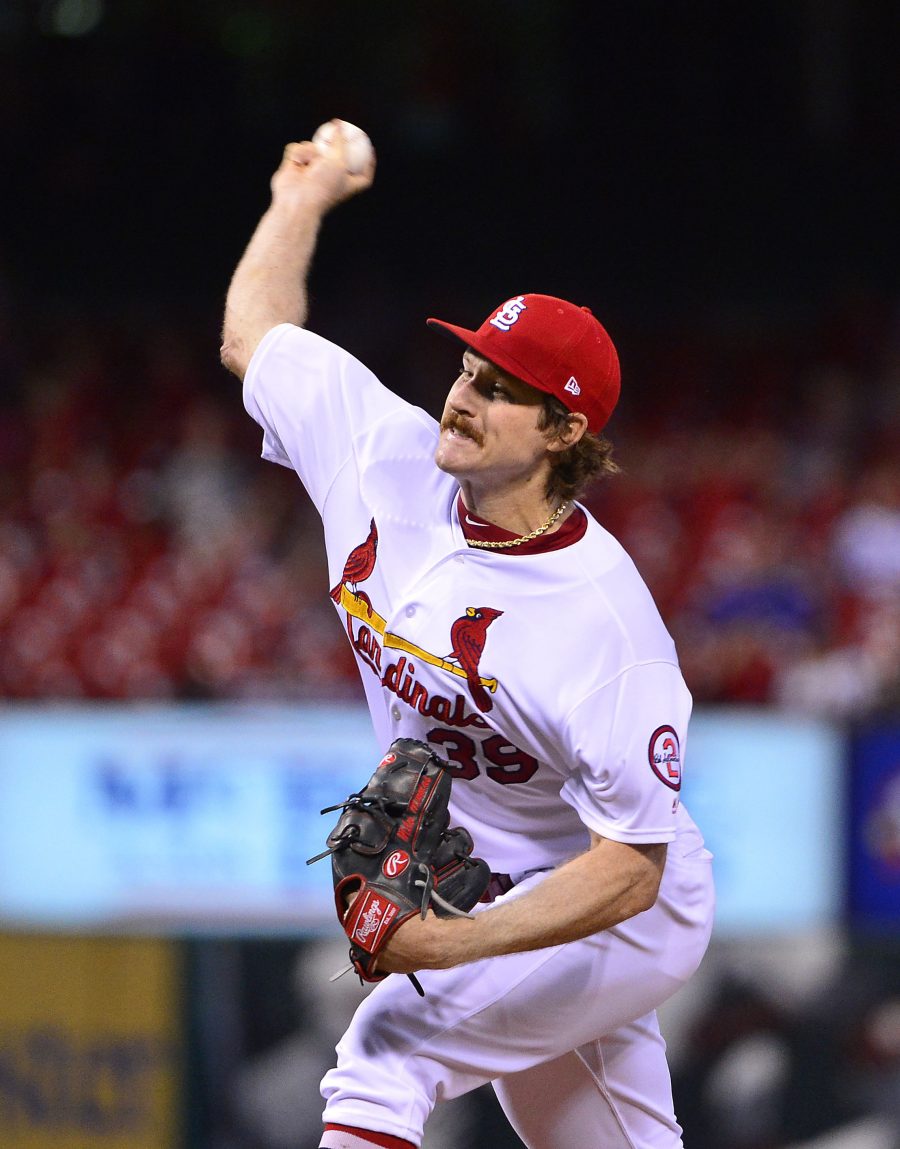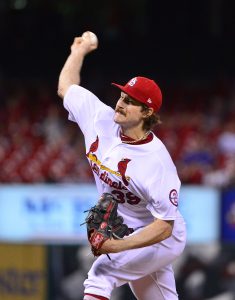 This time one year ago, Cardinals fans were unsure what to think of Mikolas, the team's primary rotation addition last winter. At the time, Mikolas was a 29-year-old who'd never established himself in the Majors but put himself firmly on MLB radars with a brilliant three-year run for the Yomiuri Giants of Japan's Nippon Professional Baseball. Adding Mikolas on a two-year contract worth a guaranteed $15.5MM was met with a fair bit of skepticism.
Mikolas, however, proved his doubters wrong in emphatic fashion. In 32 starts for St. Louis, he totaled 200 2/3 innings with a pristine 2.83 ERA, 6.5 K/9, 1.3 BB/9, 0.72 HR/9 and a 49.3 percent ground-ball rate. Among qualified MLB starters, only Patrick Corbin and Jacob deGrom induced swings on pitches out of the strike zone at a higher clip than Mikolas' brilliant 36.6 percent mark. Statcast pegged Mikolas in the 92nd and 90th percentiles, respectively, in terms of opponents' exit velocity and hard contact allowed on a league-wide basis. Furthermore, no pitcher in baseball posted a better BB/9 mark than Mikolas, whose 3.28 FIP and 3.67 xFIP largely supported the notion that he was a quality big league starter.
Mikolas doesn't need to replicate last season's showing to the decimal point in order to justify the organization's considerable expenditure — the value he provided was worth far more than $17MM last season — but he'll need to settle in as a viable mid-rotation piece for the next few years in order to make good on the commitment. There's little reason to doubt his ability to do so, however; as noted previously, virtually any metric agreed that Mikolas was a legitimate big league starter, and he finished the year as strongly as he started — if not more so.
For the Cardinals, locking up Mikolas now gives them some long-term solidity in a rotation that had previously stood to lose not only Mikolas but also Michael Wacha and Adam Wainwright at season's end. Between those impending departures, ongoing concerns surrounding Carlos Martinez's shoulder and the perennial lack of durability from wunderkind Alex Reyes, the Cardinals had a deceptively uncertain long-term outlook in terms of starting pitching. Mikolas will now team with Jack Flaherty in comprising the St. Louis rotation for years to come, and the organization certainly has hopes that some combination of Martinez, Reyes and Dakota Hudson can work to round out the starting staff in the foreseeable future.
With this deal in place, the Cardinals now have more than $101MM committed to their 2020 roster (assuming even distribution of the salary) — though that number will drop substantially in 2021 when the contracts of Yadier Molina, Matt Carpenter and Brett Cecil come off the books. The deal shouldn't have any bearing on St. Louis' 2019 payroll, which currently projects at just under $162MM — a slight increase over last year's franchise-record Opening Day payroll of $159.7MM.