2:00pm: Marc Topkin of the Tampa Bay Times reports the yearly breakdown (Twitter link). Snell will be paid a $3MM signing bonus and earn $1MM in 2019. He'll then be paid salaries of $7MM, $10.5MM, $12.5MM and $16MM in the subsequent four seasons. That $16MM salary in 2023 can increase by up to $2MM based on his placement in the Cy Young race.
1:50pm: The Rays have formally announced the contract as well as the terms of the deal. Snell can earn an additional $2MM  via incentives, per the team.
1:43pm: The Rays have reached an agreement on a five-year, $50MM contract with reigning Cy Young winner Blake Snell, Jeff Passan of ESPN reports (on Twitter). There are no options included on the contract, which will buy out all of Snell's arbitration seasons and what would have been his first free-agent year. Joel Sherman of the New York Post tweets that Snell's deal does not include a no-trade clause. Snell is represented by Sosnick, Cobbe & Karon.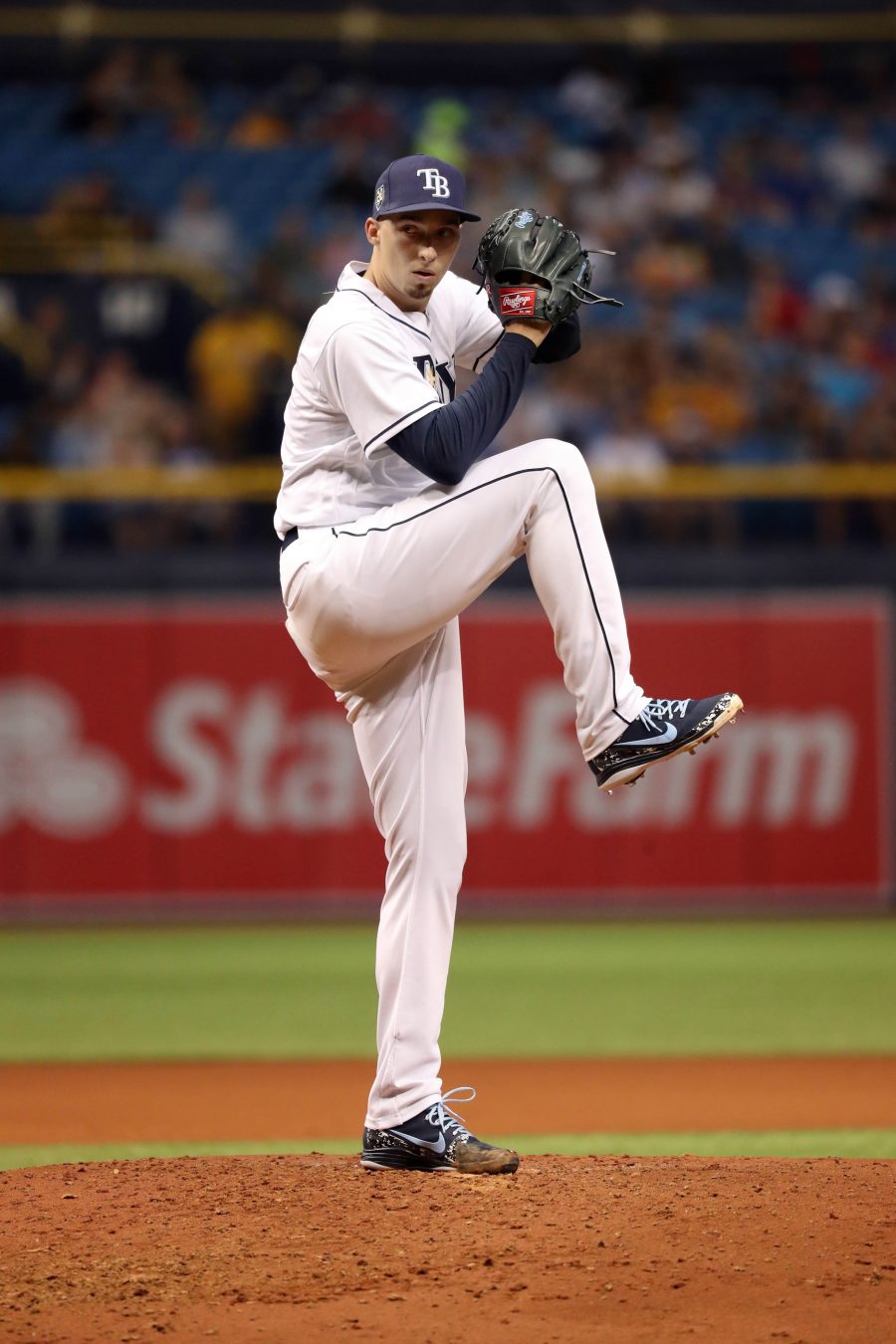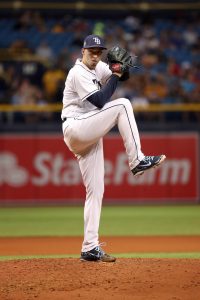 Snell, 26, will receive the largest contract ever guaranteed to a pitcher with between two and three years of service time, breaking the previous record held by Gio Gonzalez, as can be seen in MLBTR's Extension Tracker. (Miles Mikolas could technically be considered in that category, though as a player who had established himself overseas and would've otherwise been eligible for free agency, his extension was under wholly different circumstances.) Despite the fact that he has less service time and was not yet eligible for arbitration, Snell rode that Cy Young Award to a guarantee that tops the sums promised to both Luis Severino (four years, $40MM) and Aaron Nola (four years, $45MM) earlier this offseason.
Because Snell was still a year from arbitration, he was still a year from cashing in on his first seven-figure payday. Even if one were to aggressively forecast what he'd make in arbitration by suggesting he'd top Dallas Keuchel's record $7.25MM first-time arbitration salary for a pitcher, Snell likely would've topped out around $35-40MM between now and the end of his arbitration eligibility. He's possibly trading as much as $20MM in that would-be first year of free agency in exchange for the up-front payday, but that's in a best-case scenario for his performance. A more realistic forecast of his future would need to account for the downside of injury and regression/decline.
The contract for Snell comes just weeks after the left-hander took umbrage with the organization's decision to renew his 2019 contract for $573,700 — a raise of just $15K over the preceding season (at a time when the league-minimum salary increased by $5K).
"The Rays have the right under the collective bargaining agreement to renew me at or near the league-minimum salary," Snell told Topkin at the time. "They also have the ability to to more adequately compensate me, as other organizations have done with players who have similar achievements to mine. The Rays chose the former." At this point, one would imagine that renewal amounts to little more than water under the bridge with a new record-setting extension locked into place.
Snell, the No. 52 overall pick by the Rays back in 2011 and a longtime top prospect, solidified himself as an MLB-caliber starter in 2017 season with 24 starts of 4.04 ERA ball. However, he thrust himself into the ranks of the game's elite pitchers in 2018 when he overpowered opponents with a 1.89 ERA with 11.0 K/9 against 3.2 BB/9 in 31 starts. Snell's 15.1 percent swinging-strike rate was the fourth-best mark among all qualified MLB starters, trailing only Max Scherzer, Patrick Corbin and Carlos Carrasco while tying him with NL Cy Young winner Jacob deGrom. His 33.1 percent opponents' chase rate on pitches out of the strike zone ranked 18th among MLB starters.
It's the second extension of the week for the Rays, who also locked up promising young infielder/outfielder Brandon Lowe on a six-year, $24MM pact. Looking ahead, Snell joins Lowe and center fielder Kevin Kiermaier as the only players on the Rays' roster to have a guaranteed contract beyond the 2020 season. Kiermaier's deal will come off the books after the 2022 season, while Snell is controlled through 2023 and Lowe through 2024 (plus a pair of club options). That trio won't combine for more than $34.2MM in any single season in which their contracts overlap, leaving even the cost-conscious Rays with a bit of flexibility.