TODAY: Tampa Bay has announced the deal. It could top out at $49MM in total value if both options are exercised and all incentives are reached, Marc Topkin of the Tampa Bay Times reported.
YESTERDAY: The Rays have agreed to a six-year, $24MM contract extension with infielder/outfielder Brandon Lowe, reports Ken Rosenthal of The Athletic (via Twitter). The contract contains a pair of club options that would buy out a pair of would-be free-agent seasons as well. Lowe is a client of the Bledsoe Agency.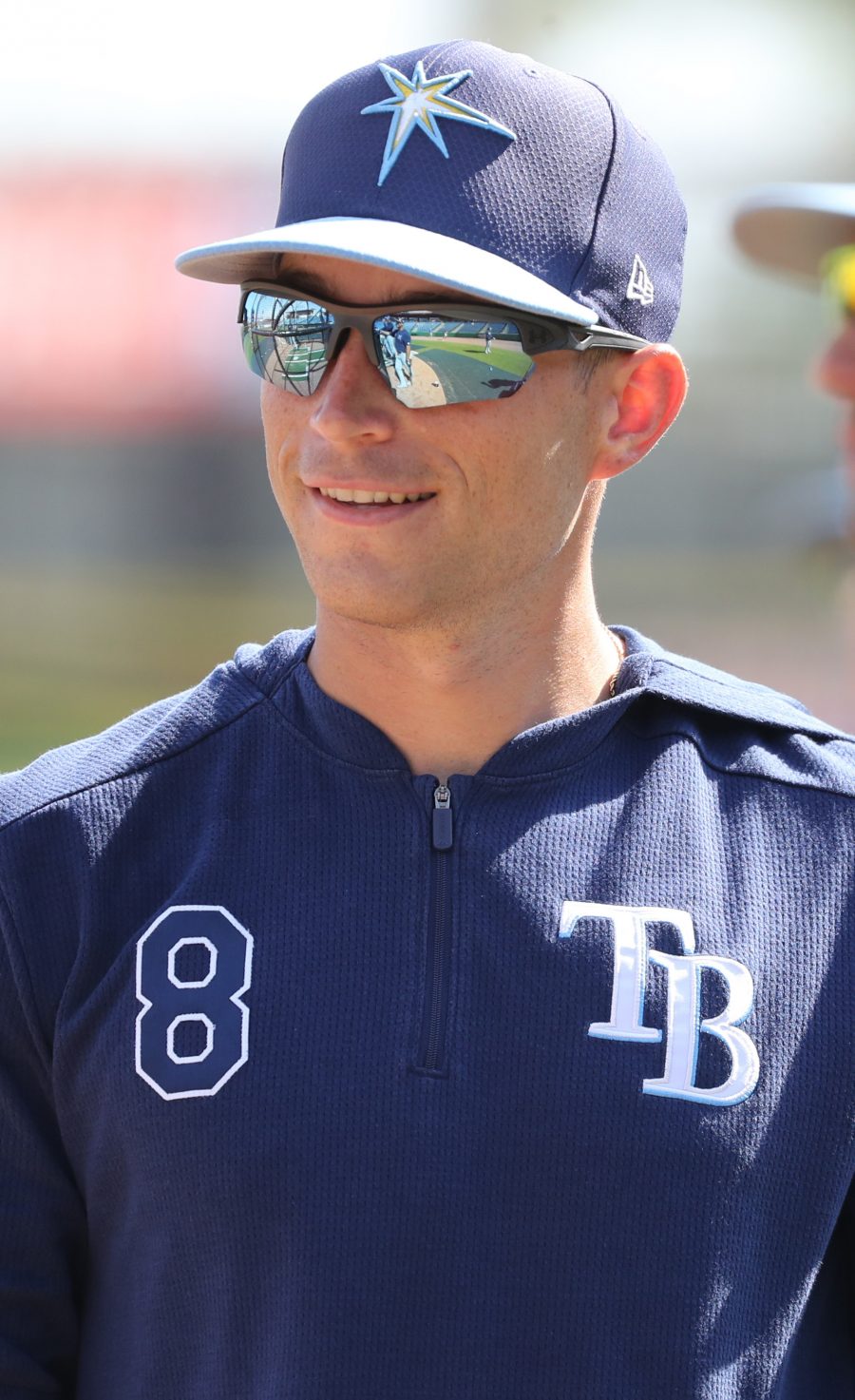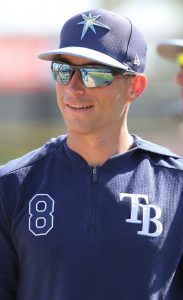 Lowe has just 43 games of Major League experience under his belt but is widely regarded as one of the Rays' most promising prospects. Baseball America rated him as the game's No. 93 prospect this offseason, while Eric Longenhagen and Kiley McDaniel of Fangraphs ranked him 46th overall.
The early returns on Lowe in the Major Leagues were relatively promising. The 2015 third-rounder reached the Majors for the first time at the age of 23 and batted .233/.324/.450 with six home runs, six doubles, a pair of triples and two stolen bases (in three attempts). Context-neutral metrics like OPS+ (112) and wRC+ (113) felt his bat was 12 to 13 percent better than that of a league-average hitter when adjusting for league and home park.
Lowe's 25.6 strikeout rate was likely a bit higher than the Rays would prefer, but he showed power and drew walks at a 10.8 percent clip in his first crack at MLB opposition. That production came on the heels of a sensational .297/.391/.558 slash between Double-A and Triple-A, creating further optimism that Lowe can be an integral part of the Rays moving forward.
Defensively, Lowe has spent the bulk of his career as a second baseman, though he got his feet wet with more than 500 innings of work in the outfield corners last season (between the Majors and minors). Scouting reports have generally projected him as a potentially average defender at second, though he's considered to be more of a bat-first player.
It's unusual but not unheard of for teams to lock up players with such minimal MLB experience, and the Rays in particular have done so in past years with both Evan Longoria and Matt Moore. Lowe's deal will line up identically to the Phillies' six-year, $24MM deal with Scott Kingery — a contract signed before Kingery even played an MLB game.
There's certainly risk to committing to a player so early in his professional career, but the $24MM risk is one all the more worth taking for a low-payroll club like the Rays that typically has a great deal of difficulty hanging onto quality players as their arbitration earnings increase. For Lowe, he could potentially have earned more over the course of his three arb seasons — and the option years are sure to be at an affordable rate — but the allure of locking in a sizable guaranteed payday when his first arbitration season is still three years away is understandable. If both of the club options on the deal are ultimately exercised, he'll reach free agency a few months after his 32nd birthday.
Lowe now joins Kevin Kiermaier as the only Rays players to be guaranteed anything beyond the 2020 season. Charlie Morton, set to earn $15MM in both 2019 and 2020, is the only other player whose contract for the 2020 season is guaranteed at the moment. Of course, given the Rays' wealth of young talent, it's quite likely that they'll explore further extension possibilities between now and Opening Day.