The Yankees have bolstered their pitching depth in a substantial way, adding veteran left-hander Gio Gonzalez. General manager Brian Cashman announced to reporters Tuesday that Gonzalez has passed his physical and reported to camp (Twitter link via MLB.com's Bryan Hoch). Rather stunningly, the contract is a minor league deal that reportedly comes with a $3MM base salary in the Majors and pays Gonzalez an additional $300K per start (topping out at $12MM). He can also opt out of the contract on April 20.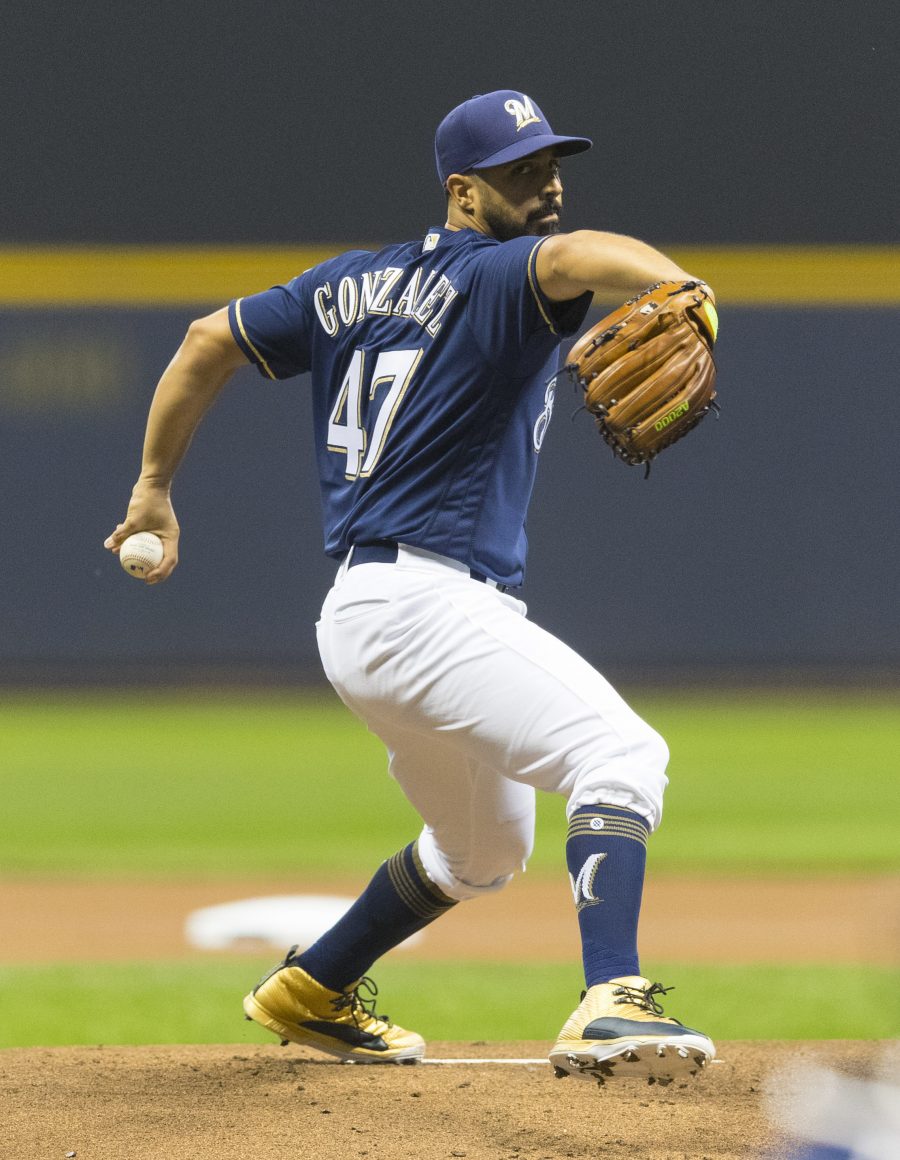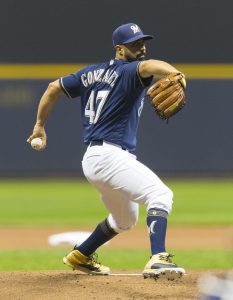 This outcome was hard to foresee when the market opened. While Gonzalez hardly seemed likely to break the bank, he's an accomplished, still-useful, exceptionally durable starter. MLBTR graded him the 27th-best free agent available and predicted a two-year, $24MM contract.
As it turns out, many mid-level free-agent starters have failed to land that second promised year. And Gonzalez will still need to earn his way onto the MLB roster. Even if he makes it, he'll be playing on a base rate of pay that lags a long list of other rotation pieces that signed this winter.
Gonzalez, 33, was long a highly valuable starter with the Athletics and Nationals. While he was often chided for inconsistency on a start-by-start basis, he was one of the steadiest hurlers in the majors in the aggregate for a lengthy span. Between 2010 and 2017, Gonzalez threw over 1,500 innings of 3.41 ERA ball, only once failing to make thirty starts in a season.
As recently as 2017, Gonzalez was capable of a sub-3.00 ERA, 200+ inning campaign. Even then, his peripherals reflected a decline in his stuff. Over the past two seasons, Gonzalez's fastball has sat just over the 90 mph line. He still generated a 9.5% swinging-strike rate last year, right at his career average, but surrendered more hard contact and more home runs than he did in his prime.
Despite the downturn, Gonzalez remained a sturdy MLB hurler in 2018. He contributed 171 frames and ended with a 4.21 ERA. Gonzalez struggled in two postseason outings but provided the Brewers with five useful starts down the stretch after a late-season trade.
While his earning upside was always going to be limited by his age and reduced repertoire, it's hard to fathom this outcome. It's certainly possible that other teams offered guaranteed deals with less overall earning capacity. Even that's unclear at this point, though.
The Yankees, it seems, don't necessarily even plan to utilize Gonzalez to fill in while Luis Severino works back from his injury issues. Per the New York Post's Joel Sherman (Twitter links), the club seems inclined to rely upon a trio of young hurlers — Luis Cessa, Domingo German, Jonathan Loaisiga — before turning to Gonzalez. That could certainly change before the opt-out date. But it's notable that the deeply established southpaw will evidently be working just to obtain an MLB opportunity, particularly with so many teams preparing to rely upon untested pitchers at the outset of the season.
It also remains to be seen just when Gonzalez will even be ready to join the Yankees' rotation. Manager Aaron Boone said Tuesday that Gonzalez made 80 pitches in a simulated game just yesterday and could appear in the Yankees' Grapefruit League game on March 23 (Twitter link via Hoch). He still isn't likely to be ready for the season opener, though, which point to an early April debut, at the earliest.
Jon Heyman of MLB Network reported the sides were close to a deal (via Twitter). Sherman reported that it was a minor league pact (Twitter link), while The Athletic's Ken Rosenthal added financial details (via Twitter). Heyman added further details regarding the contract's heavy slate of incentives (via Twitter).