APRIL 27: The Brewers have announced the signing, adding that they'll make a corresponding move later today.
APRIL 24: The Brewers have agreed to a deal with lefty Gio Gonzalez, according to Ken Rosenthal of The Athletic (via Twitter). He'll earn $2MM for his work the rest of the season with up to $2MM more in available incentives.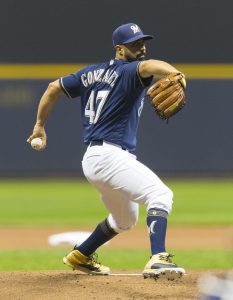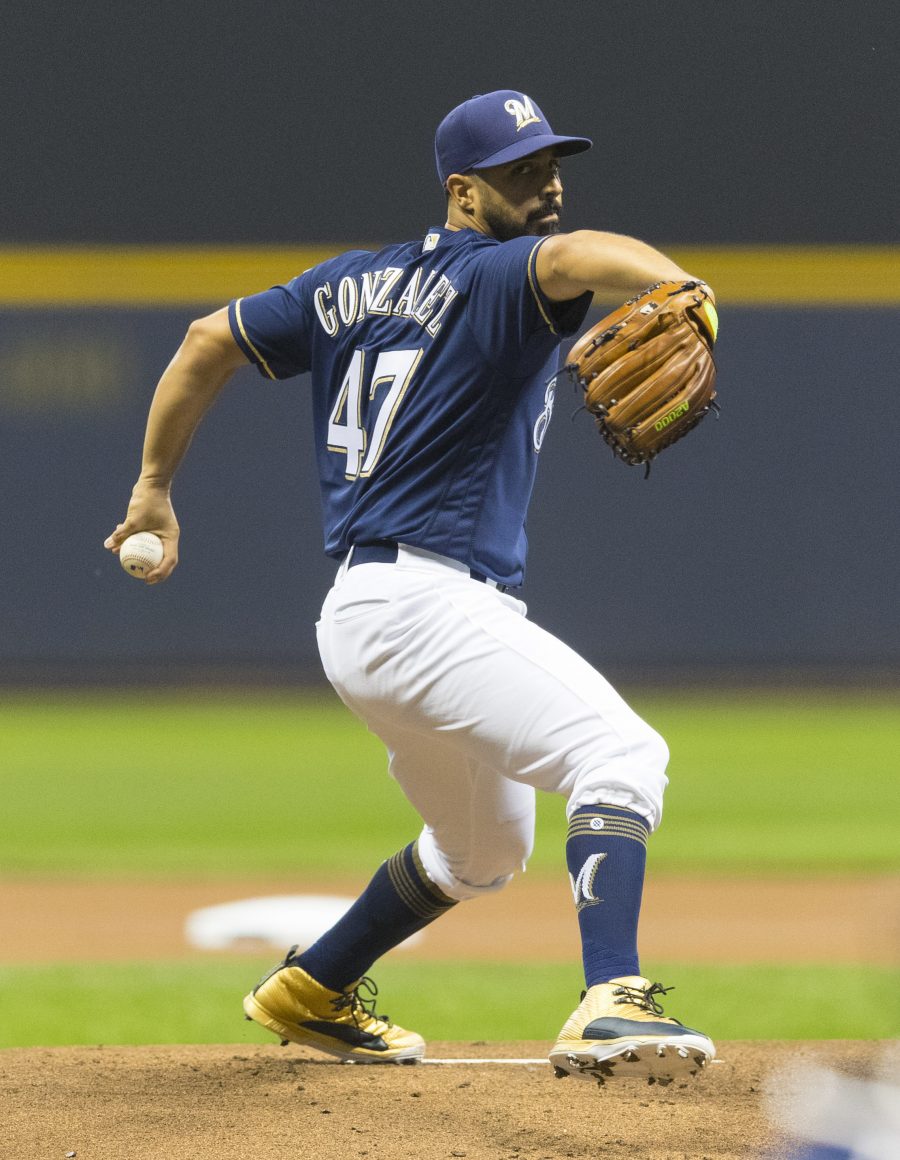 The incentives package reflects changes in modern pitching usage. It's a points-based system, as Jon Heyman of MLB Network first tweeted. Gonzalez can earn two points every time he makes an appearance of three or more innings and one point for all other appearances. He'll receive $333,333 upon accumulating his 25th, 30th, 35th, and 40th points and then $333,334 with his 45th and 50th, Robert Murray of The Athletic explains on Twitter.
Gonzalez, who recently moved to CAA Baseball, triggered an opt-out clause in the minor-league deal he signed late in camp with the Yankees. When the New York club declined to add him to its MLB roster, Gonzalez returned to the open market. While his new contract won't come with the same amount of upside that was available in the prior one, it will put him back in the majors and provide some guaranteed earnings.
Gonzalez should be ready to step right into the Brewers' rotation. He worked 15 innings over three starts with the Yankees organization, allowing ten earned runs but posting a solid 19:6 K/BB ratio. The Brew Crew obviously liked what it saw well enough to commit some resources to adding Gonzalez to its staff.
It's a nice move at this stage of the season for the Brewers, who've had several rotation issues crop up early. Gonzalez is assuredly not the pitcher he once was at 33 years of age, but has still been capable of solid mound work in recent years. He's also one of the game's most durable starters. While he's not exactly known for his inning-to-inning steadiness, Gonzalez is a good bet to make his scheduled starts and eat up some frames.
Gonzalez has taken the ball 283 times since the start of the 2010 season, a track record bettered by only a few other starters. Over seven seasons with the Nationals, Gonzalez turned in over twelve hundred innings of 3.62 ERA pitching with 8.7 K/9 against 3.5 BB/9. His best seasons came earlier in his tenure, though he did slip in one final gem of a year in 2018 — overcoming the underwhelming peripherals that suggested some good fortune and regression in the ensuing season.
While he did indeed take a step back in 2018, Gonzalez was still capable of 171 frames of 4.21 ERA ball. He was particularly effective in his final five outings, which came with Milwaukee, turning in 25 1/3 innings over which he allowed just six earned runs on 14 base hits with a 22:10 K/BB ratio.
Photo courtesy of USA Today Sports Images.