The Rangers' surprising flirtation with the .500 mark and the American League Wild Card race — they're currently 27-26 on the season and a half game from the second Wild Card spot — make them one of the more surprising teams of the year. Texas tried to patch together an entire rotation behind holdover Mike Minor this past offseason, trading for Drew Smyly, adding Edinson Volquez to the big league roster (he'd been on a two-year minor league deal) and signing the duo of Lance Lynn and Shelby Miller. With the Astros owning the division for the past several seasons and the A's coming off a 97-win campaign of their own, there wasn't much hope that Texas would contend for much of anything.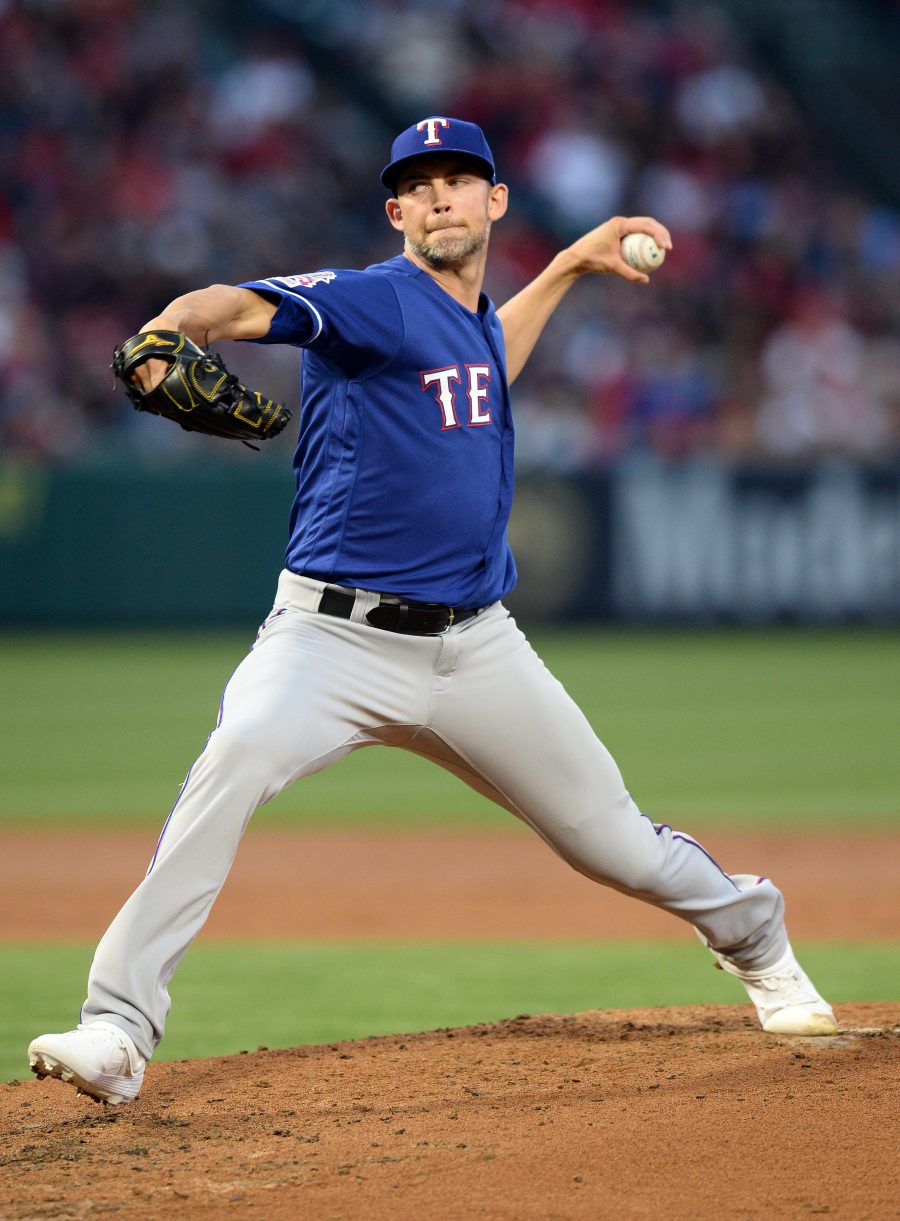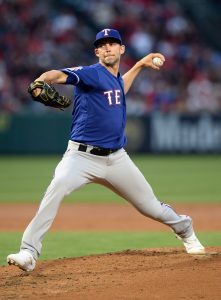 That may ultimately prove to be the case in the end, but at the moment the team is in better standing than most would've expected at the (nearly) one-third mark of the season. At the very least, it's created some interesting questions moving forward — with Minor's own future in the organization perhaps chief among them. The Athletic's Jayson Stark tweeted yesterday that Minor's potential presence on the summer trade market is a frequent topic of discussion among rival front offices, while his colleague, Ken Rosenthal, touched on the subject as the lead-in to his latest notes column.
Minor, indeed, seems like he'd be a highly coveted asset should the Rangers shop him this July. Starting pitching is always in heavy demand and short supply on the summer trade market — particularly when you're discussing options that are more than pure rentals. Minor is earning $9.5MM in 2019 (with about $6.28MM yet to be paid out), and he's guaranteed that same salary in 2020 under the three-year, $28MM contract he signed with Texas prior to the 2018 season. Considering his performance, that looks eminently reasonable.
The Rangers were surely pleased with the 4.18 ERA that Minor authored over 157 innings out of the rotation in 2018, especially given that it was his first work as a starting pitcher since 2014 with the Braves. Texas signed him on the heels of a terrific run out of the Royals' bullpen, and the organization's decision to put him back in a starting rotation looked justified based on that alone.
In 2019, Minor has taken things a step further. He's pitched 70 2/3 innings of 2.55 ERA ball with improvements in his strikeout rate, ground-ball rate and swinging-strike rate. He's been less prone to home runs as well, averaging 0.89 per nine innings pitched despite the launching pad in which he pitches his home games. Fielding-independent pitching metrics forecast a bit of regression on his excellent ERA but still are generally bullish on him as a solid mid-rotation arm. As is the case every summer, solid mid-rotation arms will likely be hard to come by this year, and Minor's contractual status only enhances his appeal.
Back on Opening Day, it would've been simpler to see those numbers and expect that Minor would be among the top assets on the trade market. The overall team performance at least makes that thought more debatable, though. The question the Rangers have to ask themselves is whether the current club can conquer its obvious shortcomings enough to remain in the race. And, even if that's not in the cards, whether Minor could be part of a more legitimate contender a year from now. Their defense is porous based on Defensive Runs Saved (-25) and UZR/150 (-2.8). Their bullpen, headlined by a terrible start from closer Jose Leclerc, has pitched poorly. The rotation is top-heavy and lacks depth. The chances of a postseason berth, even with Minor on board, appear thin, and the team is lacking in upper-level pitching talent — the type that could be netted in a Minor deal.
On the flipside of the coin, the Rangers rank third in the Majors in runs scored. Texas also has just $85MM committed to the next year's payroll and a tiny arbitration class where only Joey Gallo and Nomar Mazara project for raises of note. For a team whose Opening Day payroll was $165MM as recently as 2017, there'll be ample room to supplement the current roster. That will mean filling multiple holes, as the Rangers are currently enjoying production from one-year stopgaps like Logan Forsythe and Hunter Pence, but they'll have plenty of budget room — particularly with Shin-Soo Choo finally off the books after 2020.
The Minor contract has turned into a success for the Rangers, but it now also leaves them with a bit of a decision on their hands. How should they proceed?
Link to poll
for Trade Rumors app users)