It's still too soon to make any conclusive statements on the outcome of the Mets' offseason roster revamping efforts. Relief pitching, in particular, can turn on a dime. But it's safe to say that the team's bullpen makeover is not looking pretty at this moment.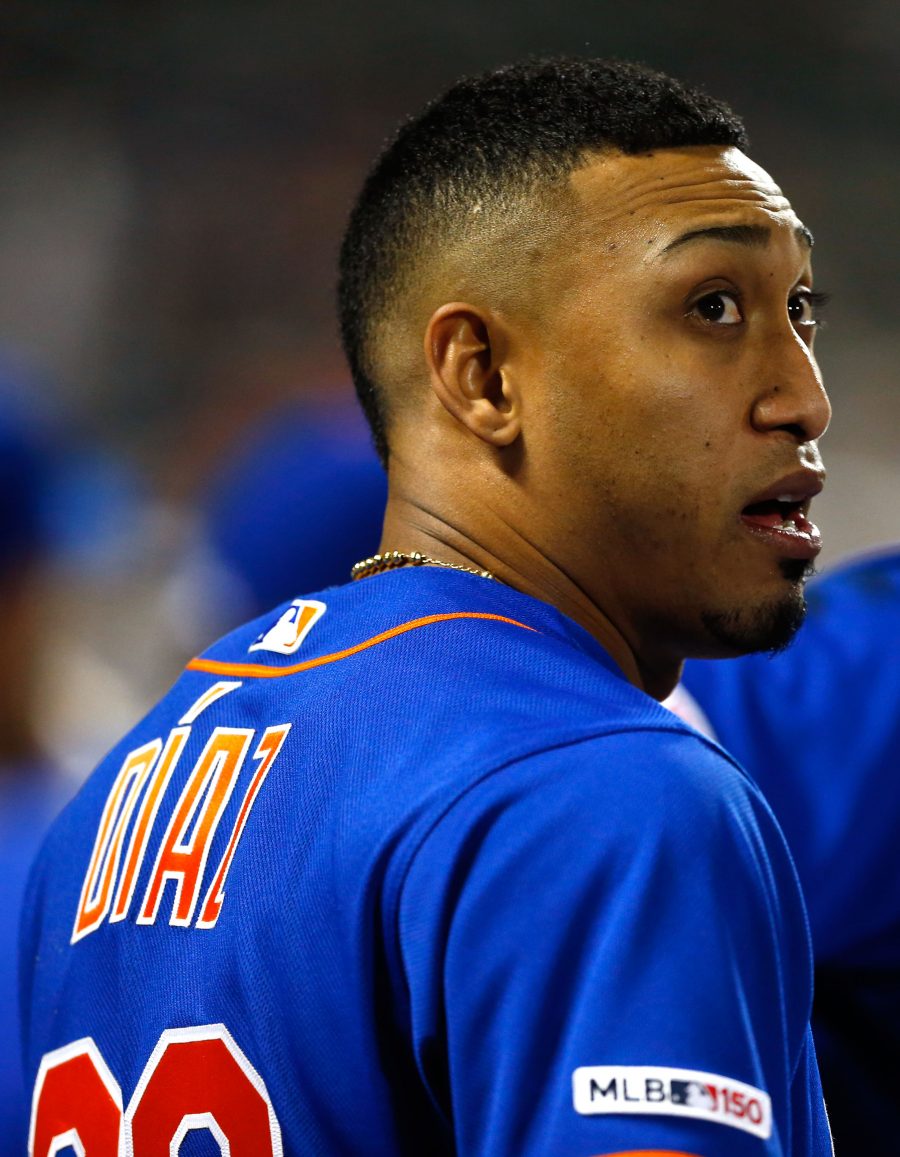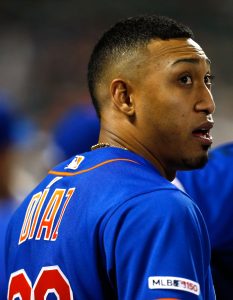 GM Brodie Van Wagenen made the relief corps a key part of his offseason strategy. He had already sewn up much of the roster work by mid-December, at which time he declared that the organization had "shored up the bullpen with two premium arms." The club went on to add a pair of lefties and entered camp thinking it had made huge strides in the pen.
The relief additions absorbed a large chunk of the Mets' somewhat limited transactional capital. Setup man Jeurys Familia took a $30MM guarantee over three years, while southpaw Justin Wilson went for $10MM in two seasons. Combined, that was just over half the cash promised by the Mets in free agency. Adding high-octane young closer Edwin Diaz meant taking on big money through the Robinson Cano contract and coughing up recent #6 overall draft choice Jarred Kelenic, who is streaking up prospect boards. The deal also sent out veteran righty Anthony Swarzak, who hasn't been perfect but does carry a 3.12 ERA with a 33:14 K/BB ratio on the season.
Not so much, as it turns out. The Mets are leading the league lead in blown saves, having accrued a huge volume of them in the past thirty days. The relief unit has fared poorly as a whole in terms of bottom-line results, though it has hardly been the worst (that'd be the division-rival Nats) in sapping win-percentage. While the overall picture isn't catastrophic, the failures have been magnified by situational timing.
Glance at the Mets-specific WPA leaderboard and you'll find Seth Lugo leading the way. That's unsurprising, as the holdover hurler has been the team's most effective relief pitcher. The only other clear positives in WPA? Wilmer Font, Tim Peterson, Hector Santiago, and Ryan O'Rourke — an assemblage of pitchers who have combined for more walks than strikeouts. Only Font, who has turned in passable work as a long man, is even still on the roster. Diaz leads the team in WPA-added (4.11), but has wiped out the positive contributions with several meltdowns (-4.64).
That's … sort of the opposite of what the Mets were hoping for. An efficiently constructed bullpen can eat innings well enough when a game is out of reach and maximize a team's chances of winning the games in which it's positioned to do so. We often excuse sequencing luck and situational failings for other starters and position players, citing a need to look at broad samples. That's true to an extent in the relief world, but at the end of the day, high-leverage performance and bottom-line results are the entire game for short-work pitchers.
So, it has been a wreck thus far, but can we at least explain away some of the struggles? And can the pen be salvaged?
Let's start with the new additions — especially, the marquee closer. Diaz is still just 25. He's averaging over 97 mph with his heater and carrying the same spin rates he did in his unreal 2018 effort. While his swinging-strike rate is down a touch from last year, it's a healthy 17.7%. He's pounding the zone like he did in 2018. The difference? He has gone from a .281 BABIP-against and 10.6% HR/FB rate to .406 and 19.2%, respectively. Statcast tells us there's likely some luck in there — Diaz's .276 xwOBA falls well under his .331 wOBA — but also some cause for concern. Opposing hitters are compiling a whopping 47.8% hard-contact rate and 15.2 degree launch angle. It seems the physical tools are still in good working order, so this may be a matter of finding some adjustments or simply waiting out a spell of misfortune.
That's reasonably promising. Diaz was acquired to get results, but there's no particular reason to think he can't get back to doing so. The Mets still need to get him the ball with a lead, however, and there are greater questions with regard to the man that was hired to be the top setup option.
Familia was back to being his sturdy and reliable self in 2018 after an injury-riddled '17 campaign. But he's now on the shelf for the second time this year with shoulder issues. And he carries a 7.81 ERA with 28 strikeouts and 21 walks in 27 2/3 innings. The worries go well beyond the results. Familia has lost velocity and chases out of the zone, resulting in a swinging-strike drop. There's some promise in the Statcast numbers, as Familia is only allowing 32.1% hard contact and has an even bigger x/wOBA spread than Diaz (.071). That's some consolation, but there's still quite a bit of uncertainty — especially in the near term — for the 29-year-old.
There are health problems as well for Wilson, who has been limited by elbow troubles and is now dealing with another setback. It's hard to draw many conclusions from the 9 1/3 innings that the southpaw did throw. He sat in his customary 95 mph range but threw first-pitch strikes at a career-worst 50% rate, exhibited a swinging-strike drop, and allowed two long balls. The Mets' other southpaw addition, Luis Avilan, was hammered before going down with his own elbow problems.
The situation is rather grim at the moment. Of their new additions, only Diaz is presently available. He and Lugo are holding down the high-leverage spots, with the struggling Robert Gsellman third on the totem pole despite a 4.81 ERA. Font has delivered decent results of late, but isn't getting strikeouts and has bounced around the league in recent seasons. And those are the established members of the staff.
Otherwise, the Mets are carrying a group of unfamiliar arms. Daniel Zamora and Chris Flexen have not been good in short samples. Stephen Nogosek is a total wild card. Brooks Pounders has an awesome pitching name, but has already had a bit of a journeyman existence at 28 years of age. He has good numbers at Triple-A, but there's a reason the Indians let him go. That group of unestablished hurlers followed an array of others who already failed to grab hold of MLB jobs. The Mets have now cycled through twenty relievers, one of whom (Nogosek) has yet to debut. Unsurprisingly, the cupboard is rather bare. The club hasn't yet trotted out veteran Ervin Santana or called up youngster Anthony Kay, but the former hasn't looked good and the latter is being developed as a starter. Arquimedes Caminero is the only other hurler in the organization with substantial MLB experience that hasn't yet received a shot to this point. You can be sure he would have if he had shown any kind of spark at Syracuse.
Unfortunately, there's really not much for the front office to do at this point but wait and hope while continuing to take chances on the spare pieces that shake loose from other clubs. That process has resulted thus far in Font and Pounders. The Mets simply aren't in position — 3 games under .500, 7.5 off of the division pace — to force a significant trade. They'd be looking for multiple pieces regardless. It may take a miracle for Van Wagenen is to pull off this makeover, at least in the present campaign.
Photo courtesy of USA Today Sports Images.